I know... I've been MIA. Good news is that I have a lot of catching up to do from the past two weeks.

Brick City
Friday: RIT After Class
11:00 AM - 4:00 PM
Learn what students are doing outside the classroom. There are more than 180 clubs and organizations on campus—from fraternities and sororities to gaming and a model railroad club. Check out what RIT has to offer.
My sorority participated in this event which was held outdoors. Beautiful weather!

Saturday: Brick City Fall Fest
1:00 PM - 4:00 PM


Sponsored by the North Star Center for Academic Success and Cultural Affairs

Designed especially for our RIT Family, this festival is for you! Come see the clowns, entertainment and carnival games. Popcorn, cotton candy, candy apples and more tasty treats will be available.
Again, my sorority participated in this event. We did a performance in which we strolled to "Like a Boy" by Ciara. It was a great performance and we were even featured in the
RIT News & Events
publication strolling. Strolling is a tradition we do in our sorority which is a mix of dance in a line. We should pride and love in our organization. Other organizations that also stroll performed as well.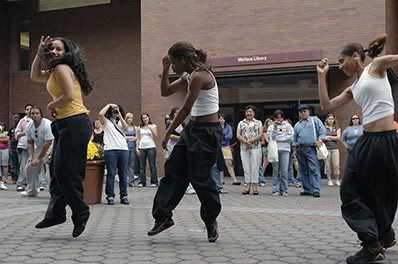 Student groups lined the Quarter Mile Oct. 5 to kick off Brick City Homecoming weekend. Dancers pictured are Lori Rosario, Gwendolyn Parker and Michell Sempertegui of Lambda Pi Chi Sorority, Inc.

October 9th, 2007 my sorority had a workshop, "Anything you can do I can do...". This was a workshop about professionals in non-traditional roles. We had three candidates come out: Latino male nurse, male interpreter, and a Latina female actress. Great professional workshop we had, it was very informative.

October 11th, 2007 the Hispanic organization I am President of, La Voz, had our workshop "Tango as if no one was watching". Great event, very fun, and it looks like its going to be something I want to learn more about. We had professional dancers from
Tango Cafe
come out say some history and perform demonstrations.

October 12th, 2007 La Voz co-sponsored an event with Center for Campus Life, "Te Conozco Bacalao" a cultural series done by
William Cruz
. This seminar is about the Differences in Communication Styles Between Latinos and European Americans.
This phenomenal seminar addresses the differences in nonverbal and verbal communication styles between Latinos and European Americans and how these differences can cause misperceptions, misinterpretations leading to misunderstanding in the workplace. It addresses the common wrong to deal with the differences and provides skills to effectively deal with the differences to prevent misunderstanding.

October 13th, 2007 my sorority had a Dominos Tournament co-sponsored with the Caribbean Student Association. It was a great turn out and had lots of participants. There was food available with some good games. We had first and second place winners.

In the mist of me being so busy that week it get SICK. Go figure. After the dominos tournament I had a rupture ear drum. Lots of pain, I wouldn't even wish anyone to experience. They gave me tons of medication. Wednesday the second ear ruptures and they changed my meds. I missed a week of classes.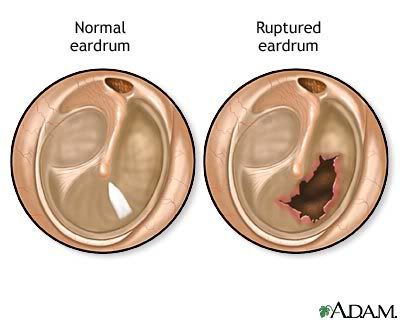 October 18th, 2007 La Voz and College Activities Board we presented the movie Babel. Great movie, it had such a great mix of cultures. This movie had the American culture, Latino culture, Japanese culture, Arabic culture and deaf culture all in one about how all of our cultures come together. Definitely a must see.

Finally, October 21st, 2007 my sorority had a HUGE community service out in the city of Rochester, "Make a Difference in Rochester". Due to weather we had to move our community service to Sunday from Saturday because of weather. We painted wall murals on building in a revitalizing the Atlantic Ave. area. News reporters from
R News
came out to interview up and hear all about our great cause. Due to time we will be back soon to finish the murals soon.

So now it's been over a week with this ear infection and the pain is finally going away. They are still tender but what am I going to do, at least it's getting better and it's not that
Superbug
that has been going around.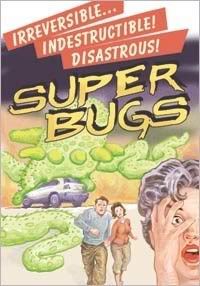 More coming up SOON!


Promise.