Little Shop, Little Shop of Horrors
This past weekend I said farewell to rehearsals and the show, Little Shop of Horrors. We had our performances on Thursday, Friday, Saturday, and Sunday. Our opening night went without any hitches, except for the drop ripping when it was caught on the set, but other then that it was a good opening night. Friday, we were practically sold out, and Saturday night was amazing. We had a great audience, and it was probably the best night. Sunday, my parents came so that show was important to me, and for a matinee we actually had a good crowd. We even had President Destler show up!
For the Friday, Saturday, and Sunday performance, we had a fundraiser for Broadway Cares/Equity Fights Aids. It is the nation's leading industry based HIV/AIDS fundraising and grant-making organization. If you have been to a Broadway show before, afterwards the actors will ask you to put some money into buckets for this fundraiser, and that's what we did. You can easily have your production be a part of this amazing fundraiser, and we ended up raising over $300! This was a great fundraiser to be a part of, and just added to the experience of being in this musical.
It's been two days since the last performance, and already I am missing the people and the show. I'm starting to catch up again with classes, and working on finding a co-op, but being in such a production is something I will never forget.
And! I declared my minor, and it's now Theatre Arts. =)
Here are some photos from the production: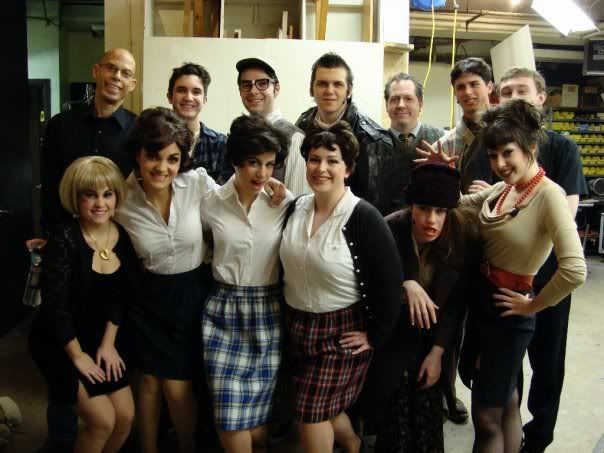 -the cast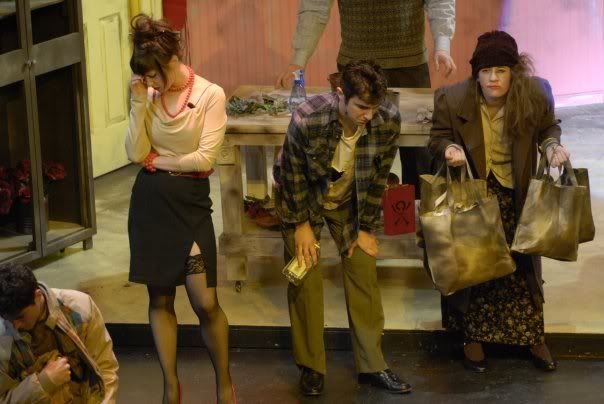 -some of the opening, Skid Row. I'm the bag lady on the far right XP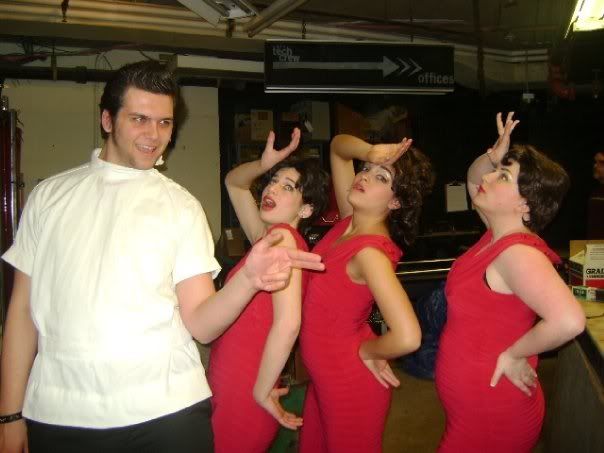 -the dentist and the Ronettes.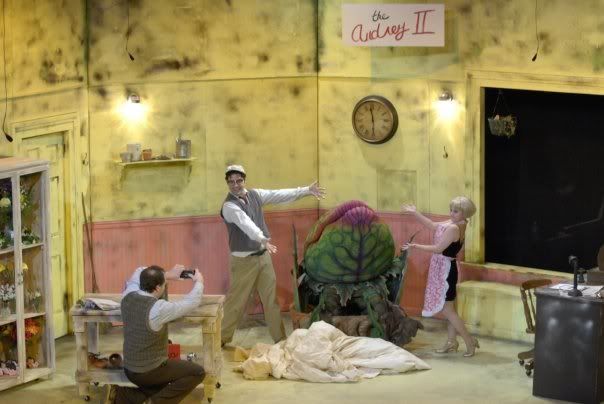 -Mushnik taking a photo of Seymour and Audrey with Audrey II.
And for more, you can go here:
http://smg.photobucket.com/albums/v317/Janitkat/Little%20Shop%20of%20Horrors/