SolaRIT (Solar Information Table)
Exhibit Code:
Zone: Science Center
Location: Outside (OUT/000) - Outside
Time: All Day
Age Group:
Description:
The SolaRIT is a mobile kiosk that provides a renewable source of power for its users. With this exhibit we will be using the SolaRIT as a demonstration of an off-grid solar electric system. We will use it to teach our visitors about solar photovoltaic (solar electric) technology. We will also be playing 100% sustainably powered music! If you have any questions about renewable energy systems or just want to see a cool, entirely student led and fabricated project, then come visit us!
Exhibitors:
Kevin Gebo, Courtney Smith, Pieter Werner, Eric Tank, Justin Bartz, Che-An Lee, Jacob Kleinberger, ZHENG LI, Brendan Ryan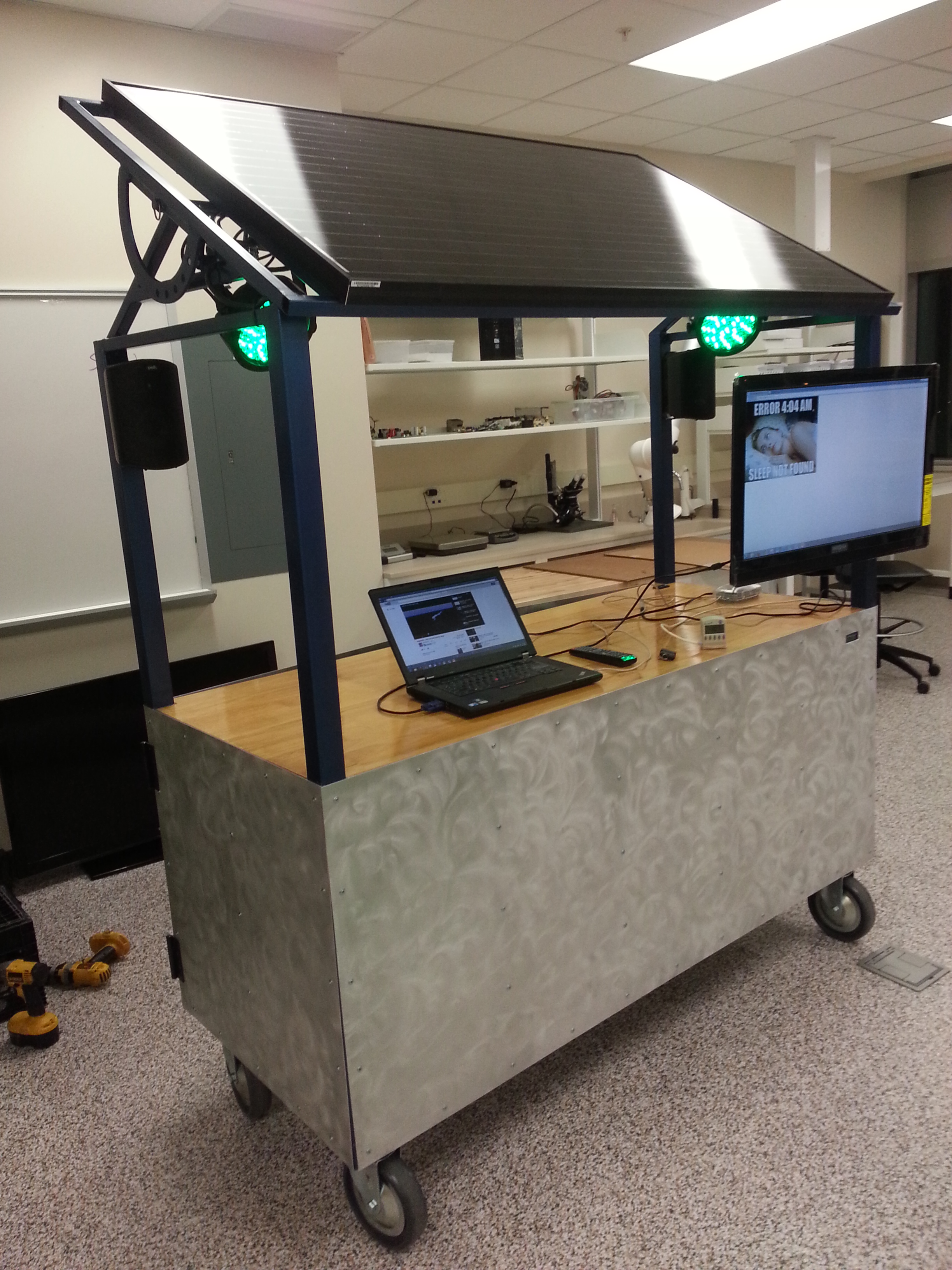 0 people have added this exhibit
Tags:
Energy, Engineering, Environment, Science, Sustainability, Technology
You may also like