Hollywood Sound Magic for Film & Animation
Exhibit Code:
Zone: Artistic Alley
Location: Frank E. Gannett Hall (GAN/007B) - A070
Time: All Day
Age Group:
Description:
Visitors will "See and Hear" how movie soundtracks are made. An audience member will create FOLEY sound effects "live" in the "Mixing Theater" while watching a Graduate student-produced animation being projected on a screen. Within minutes, everyone will listen to the playback to "Hear and See" if it worked. There will be a demonstration every 15-20 minutes.
Exhibitors:
David Sluberski, Vicky Mejia, Ryan Meadows, Meghan Boehman, Sandra Boysen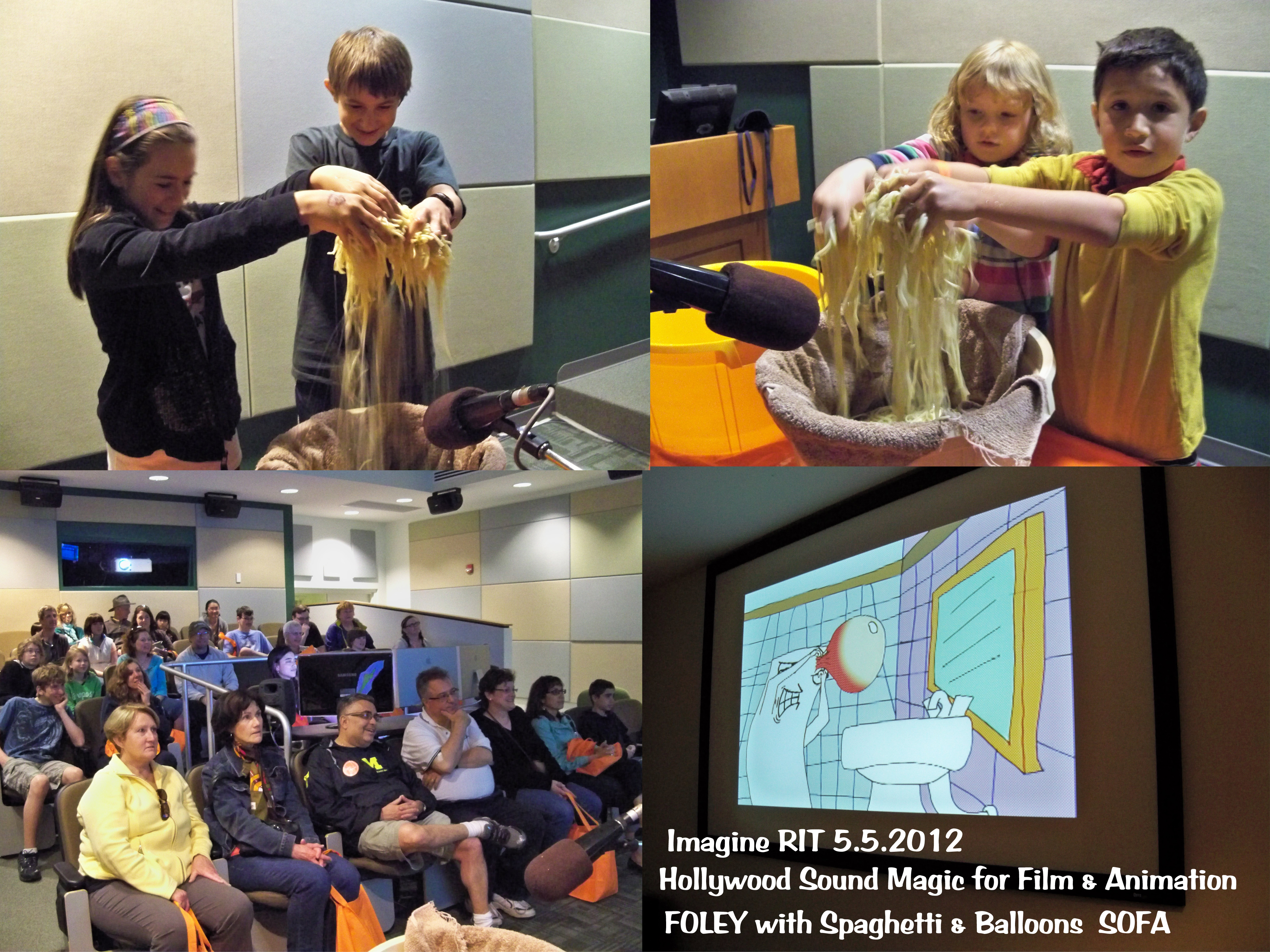 0 people have added this exhibit
Tags:
Art, Communication, Engineering, Music, Software, Technology
You may also like