Alumni Oasis
Exhibit Code:
Zone: Artistic Alley
Location: Jame E. Booth Hall (BOO/007A) - University Gallery
Time: All Day
Age Group:
Description:
RIT alumni and their families are invited to visit the Alumni Oasis in the University Gallery (Booth Hall) for relaxation and light refreshments. While visiting the Alumni Oasis, guests will have the opportunity to reconnect with fellow alumni and meet members of the Alumni Association Board of Directors. Barnes and Noble will be on site with the latest and greatest RIT gear especially for alumni to purchase. You can also have fun with Ritchie, who will be joining you as photo memories are created.
Exhibitors:
Kiersten Shinrock, Mia Hodgins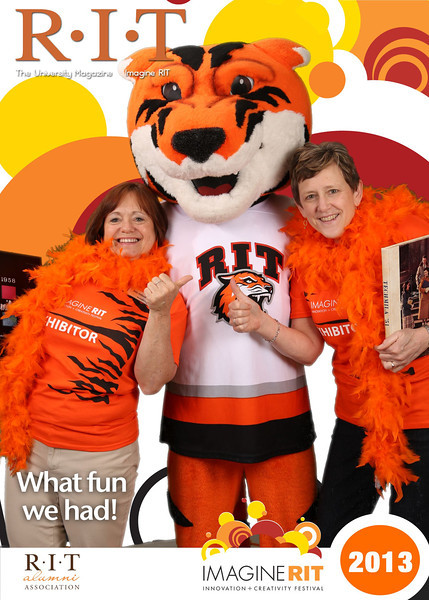 2 people have added this exhibit
Tags:
Community
You may also like