Student Activities
Saunders Honors Trip to London and Dublin
Over Spring Break in March 2019, 21 Saunders students and 4 faculty members went on a trip to London and Dublin, and we spent 4 days in each city. We had 10 professional visits and 9 cultural visits, as well as 2 alumni dinners. Companies visited included British American Business, UBS Wealth Management, Jaguar Land Rover, the American Chamber of Commerce Ireland, Rothco Marketing, and Teeling Whiskey. Cultural visits included places such as Oxford, Windsor and Westminster Abbey, and we had guided tours of both cities including a food tour of Dublin.

SCB Honors with Geoffrey Yu, Head of UK Investment at UBS Wealth Management

Students with the Tower Bridge in London
Research and Creativity Symposium 2018
The 2018 Honors Research and Creativity Symposium was a success! This year we had 36 students present their work. We had an awesome time listening to all of our students' research and creative works. Thank you to all of our presenters and volunteers who could make this event possible!

Jeremy Kane (COS), Dy(e)ing Cancer: Investigating the Selectivity of a Cyanine Dye Against Cancer Cells

LauraAnne Hirschler (CHST), Studies Toward the Total Synthesis of Novel Cross-Membrane Fluorometric Probes
Honors Activities Committee Off-Campus Events
This year's Honors Activities Committee planned several off-campus events including apple picking at The Apple Farm in Victor, NY, a trip to Darien Lake, and a trip to College Night at the Strong Museum of Play. These events drew quite the crowd, and our students had a lot of fun getting to see the Rochester and Western New York community.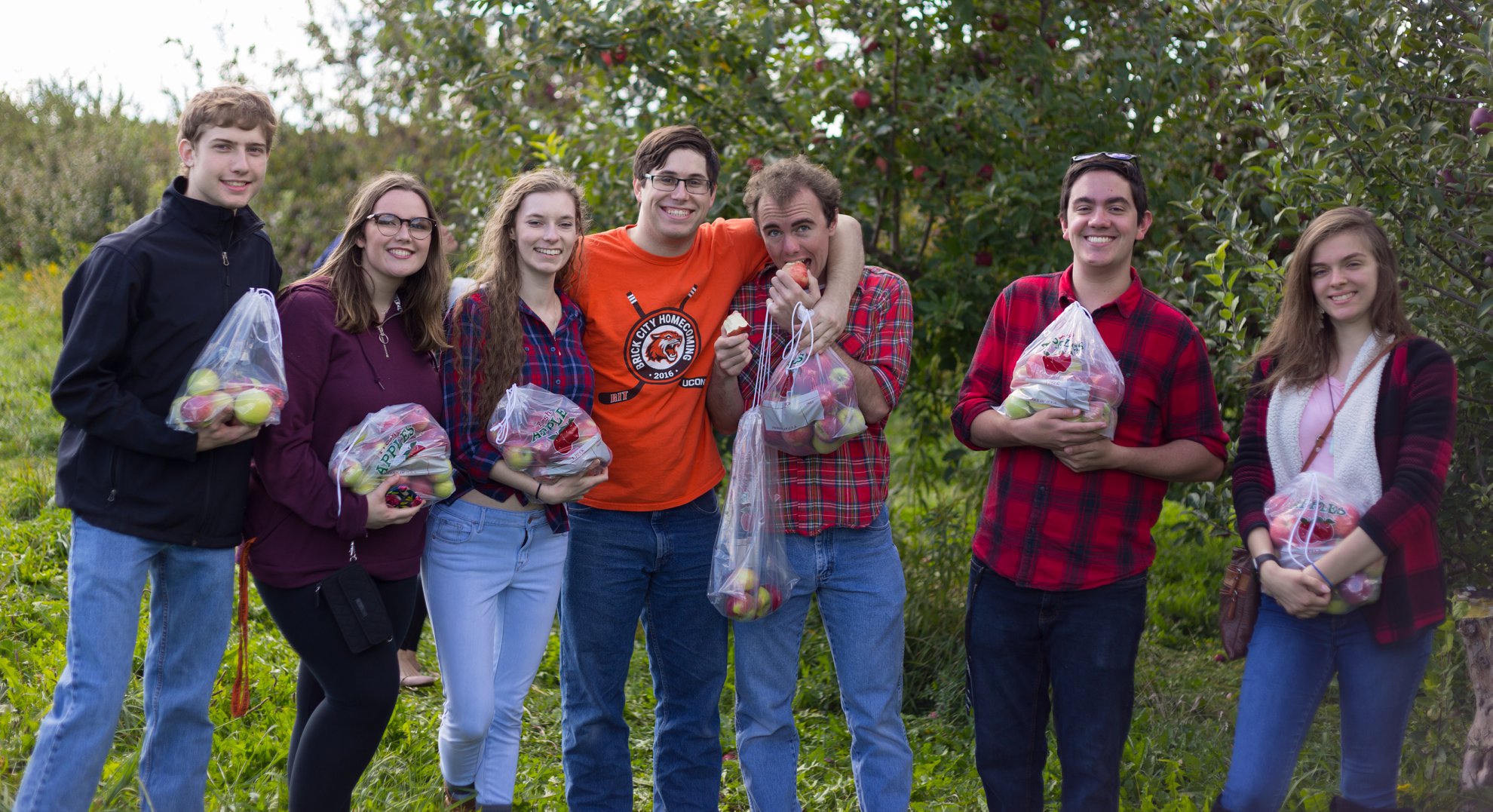 Brandon Keller, Dominique Caldwell, Becky Jasen, Andy DiStasi, Jake Hartz, Dan Mullen, and Claire Herget at The Apple Farm
Becky Jasen, Andy DiStasi, Thomas Foley, Dominique Caldwell, and Xander Rohring at the Strong Museum of Play
2019 Honors Gala
Our Honors Council KGCOE Representative annually plans an Honors Gala for our students. This year, we had an absolutely amazing time. It was a night filled with dancing, fun, and memories!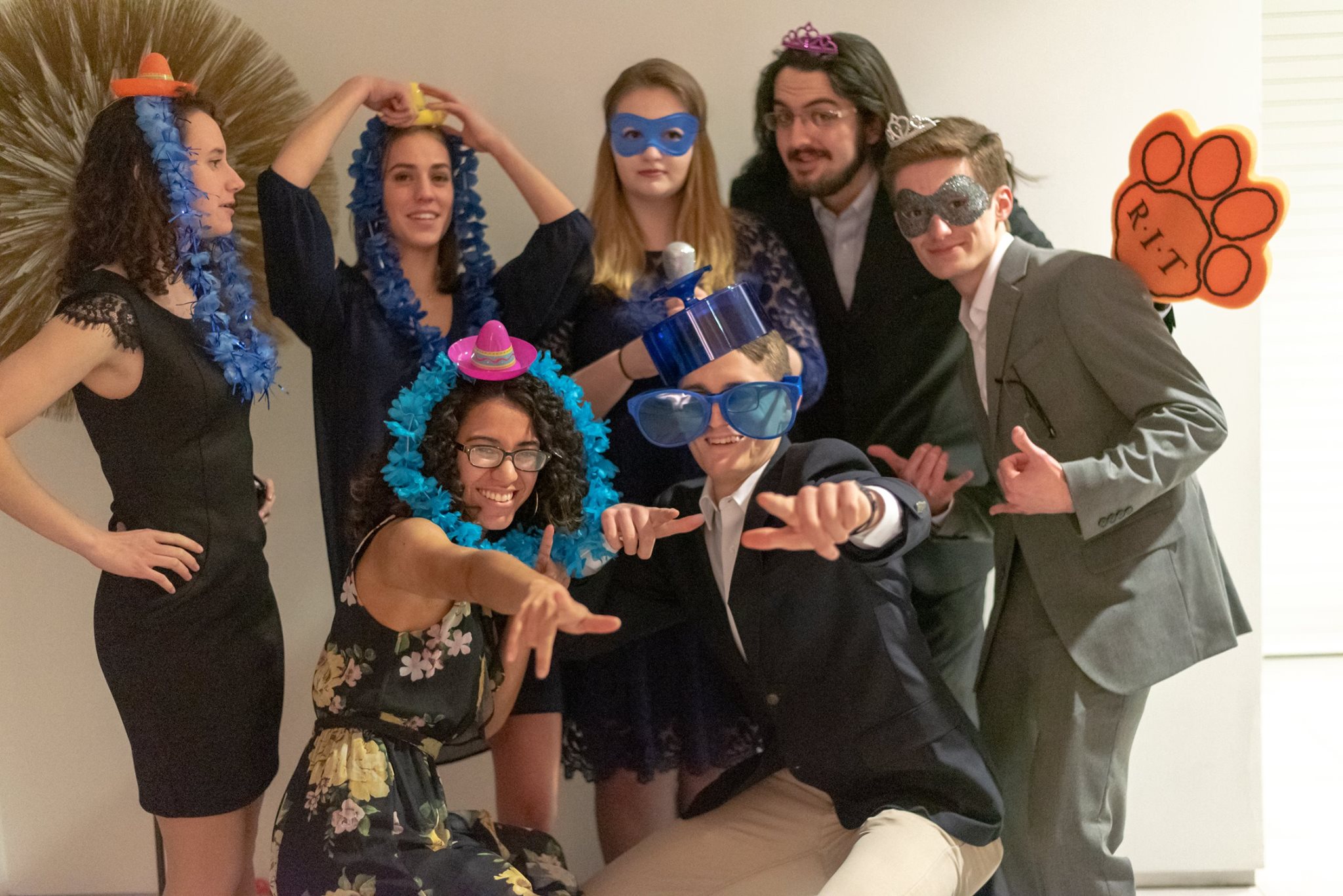 Students enjoying the photo booth and props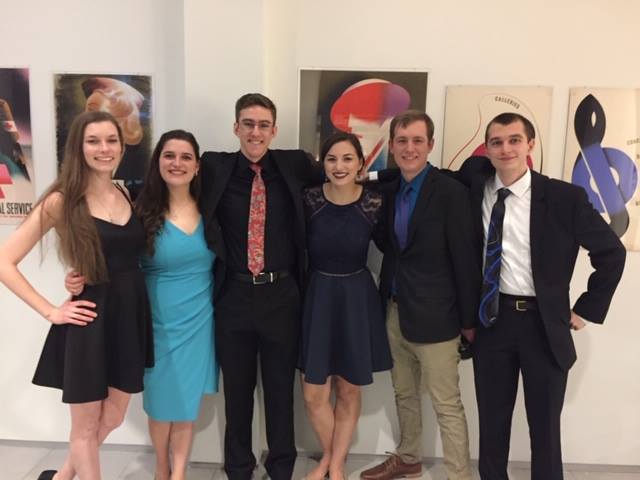 Becky Jasen, Laura Discavage, Ben Palmer, Darcy DeAngelis, Ethan Whitecotton, and Thomas Foley