Student Projects - 2012
The Honors Program's Class of 2016
The Honors Program's Class of 2016 is made up of 152 students. Representing a variety of cultures, economic backgrounds, and geographic regions, the class of 2016 comes from a pool of over 750 student applicants. Over thirty percent of them are among the top three students of their high school senior classes. Members of the class come from more than half the states across the country. The class of 2016 is remarkably accomplished and full of potential. These students were selected based on their overall GPA; rank in class; entrance exam scores and the rigor and strength of their high school academic programs. In addition to their superior academic records, they have demonstrated leadership, community service, entrepreneurship, and extra-curricular involvement.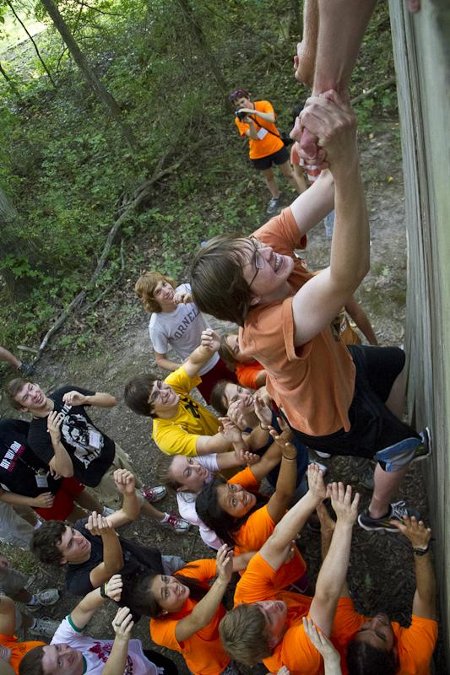 Class of 2016, Orientation, Camp Arrowhead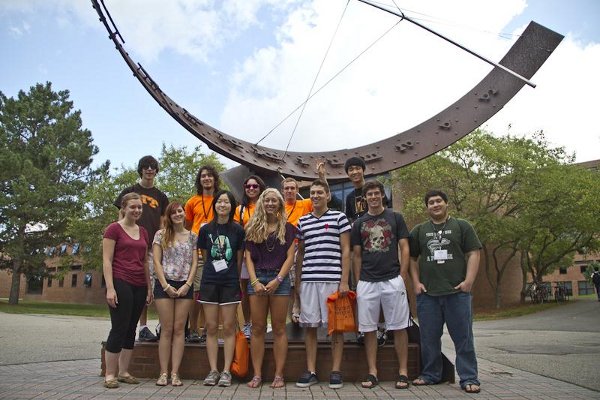 Class of 2016, Sundial, Residence Quad
Research & Creative Works
Nicole Arroyo (COS 2012) presented at the 2012 Annual Biomedical Research Conference for Minority Students (ABRCMS)
Nicole Arroyo (COS 2012), Honors postbaccalaureate and past president of the Honors Program, presented a poster at the 2012 Annual Biomedical Research Conference for Minority Students (ABRCMS) in San Jose, California. ABRCMS is the largest professional conference of its kind in the nation. The organization encourages underrepresented minority students to pursue advanced training in the biomedical and behavioral sciences, including STEM disciplines
CIAS Demo Night
CIAS hosted a Demo Night in February. Featured demonstrations were Adobe Illustrator Basics with Kat Pillman (Kat shared important tools for making a simple vector illustration), Upcycling with Maddi Hoppy (Maddy shared how to create fashion from recyclables) and Digital Painting in Photoshop with Ilana Schwartz (Ilana shared techniques she uses to create her amazing Photoshop paintings).
Catherine Lambe presented Visual Theater
In February, as part of the Honors Program presentations, Catherine Lambe presented Visual Theater, a project which informs the public on Deaf theater, and specifically on how a script is translated from English to ASL and how the actors maintain style, character, and emotion in the translation.
Awards & Recognition
Jon Brennan (Award winning interactive designer, Summer 2012)
This summer, Jon Brennan (College of Imaging Arts and Sciences) won two American Advertising Federation (AAF) National Student Gold ADDY Awards. To qualify for these awards, Jon had previously won a Student Gold and Student Silver award at the AAF District 2 ADDYs, and to qualify for those awards, Jon won two Rochester Advertising Federation (RAF) Student Gold ADDY Awards. Jon was also a semifinalist for the Adobe Design Achievement Award.
Lindsey Johnson (Fulbright Fellowship Applicant and Study Abroad, Germany – Summer 2012)
Lindsey Johnson (College of Liberal Arts) had an incredible summer in Germany participating in RIT's study abroad program in Marburg. Students took four weeks of intensive German language classes at the local institute with other students from all around the world. According to Lindsey, "The town itself was very beautiful. There were winding cobblestone streets and medieval half-timbered houses situated on a large hill with a castle at the very top. From there, you could see for miles. We also made two weekend trips—one to Munich and Füssen, the other to Berlin and Potsdam. We visited the original Hofbräuhaus Beer Garden, walked under the Brandenburg Gate, visited the Holocaust Memorial, and saw the Alps. It was an utterly unforgettable experience." Lindsey is currently applying for a Fulbright Fellowship to study critical theory (a school of philosophy) in Frankfurt, Germany, for the 2013-2014 academic year.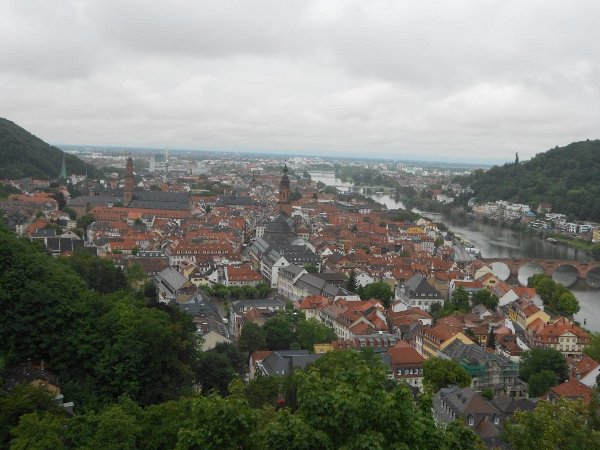 Lindsey Johnson, Heidelberg, Germany
Lindsey Johnson, Marburg, Germany
Anthony Hennig (KGCOE) Award of Excellence
In January, Anthony Hennig (KGCOE) received one of five Awards of Excellence at the Harvard Undergraduate Research Association's National Collegiate Research Conference for the research he completed last summer as part of the Honors Program. Anthony's poster was titled, Air Muscle Activity Kits and Demonstrators.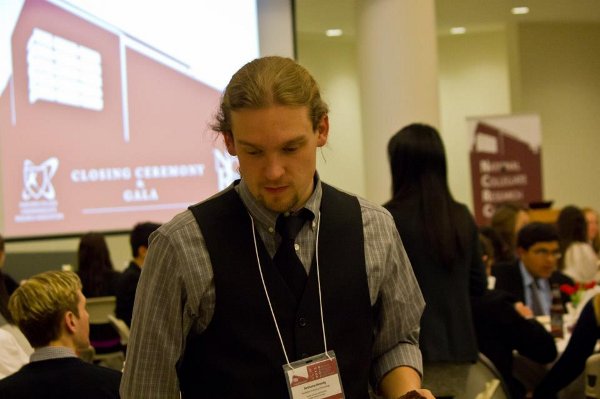 Anthony Hennig (KGCOE), 2nd Annual National Collegiate Research Conference, Harvard University 2013
Sol Boucher and Graham Forsey (Norman A. Miles Award for Academic Excellence recipients, Summer 2013)

Sol Boucher and Graham Forsey were selected as recipients for the Norman A. Miles Award for Academic Excellence. The award is given to students who have maintained the highest gpa during their undergraduate studies, and to professors who have mentored them. The full story can be found at: http://www.rit.edu/news/story.php?id=50102&source=enewsletter
Study Abroad & Professional Development
Mary Orth, (DNC 2012 delegate)
Mary (College of Liberal Arts) was selected as one of the 384 New York State delegates to attend the Democratic National Convention (DNC) held in Charlotte, NC on September 3-6. Mary writes that "It truly was an exciting week packed with inspiring caucus meetings, compelling speakers, and plenty of late-night opportunities to meet other delegates and politicians from around the country! Of the compilation of speakers at the arena, First Lady Michelle Obama and former President Bill Clinton were two of the most mesmerizing. Their passion, conviction and sincerity were felt throughout the entire arena. It was electrifying to be surrounded by all the energy from the thousands of delegates and guests listening and cheering. It was also very cool seeing so many famous people up close and live, including the inspirational Gabby Giffords."
As a delegate, Mary attended caucuses and council meetings at the convention center throughout the week, such as the Women's Caucus and the Youth Council. According to her, "I had an invaluable experience and genuinely learned a lot about the political process and current issues during my time at the DNC. It was great preparation for voting in my first upcoming presidential election!"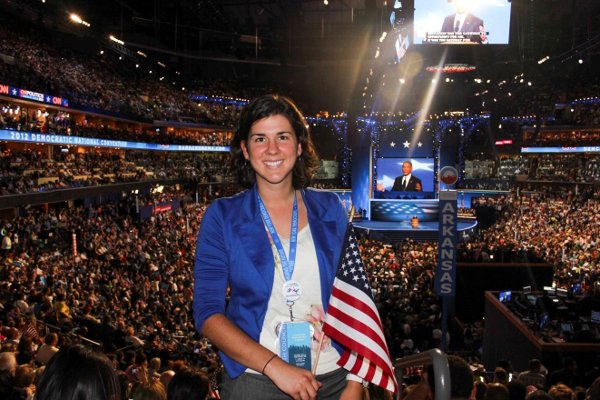 Mary Orth, 2012 Democratic National Convention delegate
Brendan John (Seneca Iroquois National Museum Volunteer, Summer 2012)
Brendan (Golisano College of Computing and Information Sciences) supported the Seneca Iroquois National Museum with organizing their library. Books are now available to the Native and Non-Native members of the community as educational resources and reference material. The library now enables community members to access the books and make use of the resources provided by the Seneca Iroquois National Museum. Brendan participated in the cataloging of books into the digital card catalog as well as sorting the books onto bookshelves. He also put older books into protective casing as to preserve the books.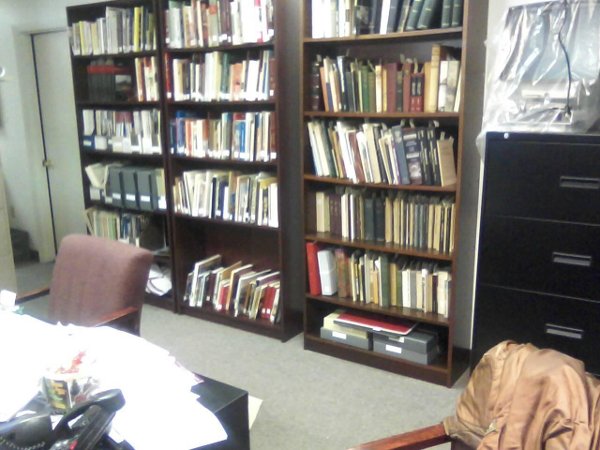 Isaac Banner (Caffé Lena, Folk Music Venue, Summer, 2012)
Isaac Banner (College of Science) volunteers on some weekends at Caffe Lena, a folk music venue in his hometown, Saratoga Springs. Isaac writes that "Lena's is a piece of culture for our town, and it's currently the longest running coffee-house in the country, but it couldn't remain upright without its volunteers. Volunteers provide the vital kitchen staff that keeps Lena's afloat. I've been volunteering there for 6 years now, and I'm the third generation in my family to do so. For me Caffe Lena is part of my heritage, and its part of my family."
"Caffè Lena is widely recognized as the oldest continuously operating coffeehouse in the United States. It is an internationally renowned cultural center and an American treasure. Opened in 1960, the café has helped to launch many of America's best loved songwriters, including Bob Dylan, Arlo Guthrie, Ani DiFranco and many more."
- Taken from the Caffe Lena website (www.caffelena.org)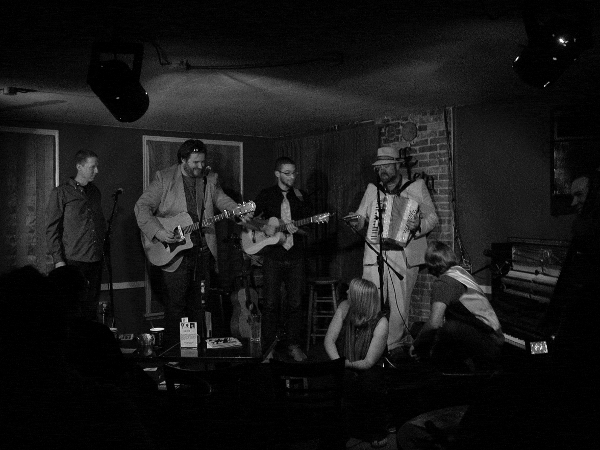 Photo by Isaac Banner
Samantha Meakin, Postcards from Paris (Summer, 2012)
Samantha Meakin (College of Health Sciences and Technology) spent part of the summer in France on a study abroad program. According to Sam, "Studying abroad was an incredible experience from start to finish. My program was four weeks long. During orientation I took a boat ride along the Seine River, ate lunch at the Eiffel Tower, had picnics with French teenagers all over Paris, and went out to experience the city at night. The class was a French class that widened my knowledge of the language and the love for the city. I visited such landmarks as Notre Dame Cathedral, Opera House Garnier, The Louvre, Orsay Museum, and even the underground tomb of the Catacombs, just to name a few. It was an experience I will never forget!"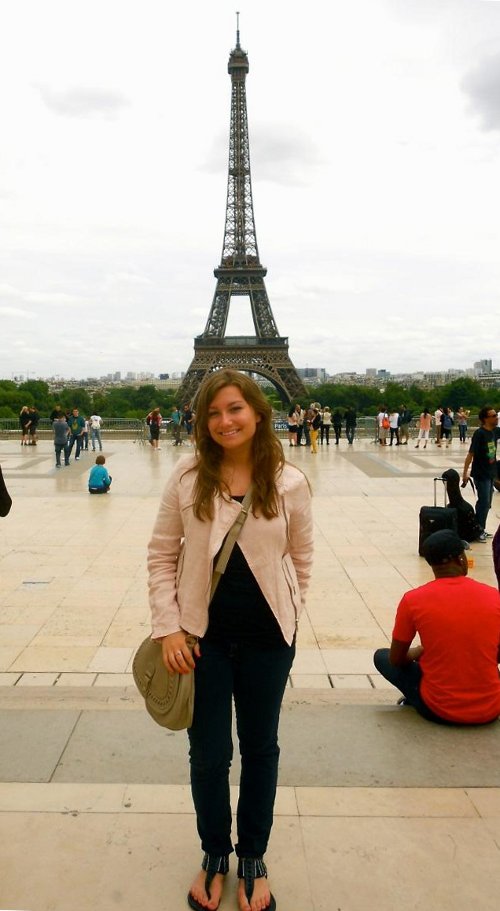 Samantha Meakin, The Eiffel Tower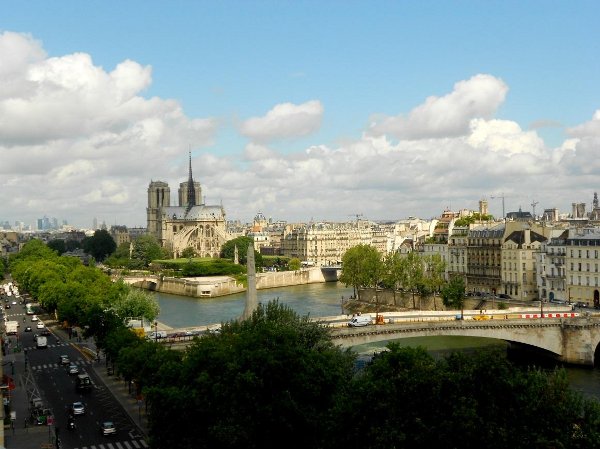 Samantha Meakin, postcard from Paris
Honors students from the Saunders College of Business visited Lenel Systems International
In November, Honors students from the Saunders College of Business visited Lenel Systems International in Pittsford, New York. Lenel is a unit of United Technologies Corporation (UTC). The company develops software, systems and controls to manage security systems, video content analysis, biometric access, smart card applications, and visitor management systems for worldwide corporate and government security customers in the aerospace and building systems industries. Company representatives, including RIT alumni, in the areas of finance, technology, sales, operations, quality, and human resources, as well as the Lenel president spoke with the Saunders College students, who also had the opportunity to tour the facilities.
GCCIS honors students, advocates and advisors visited Google's offices in Pittsburgh, PA
In October, GCCIS honors students, advocates and advisors visited Google's offices in Pittsburgh, PA. They met with alumni and employees to learn about working for the web giant. More than 30 students from IGM, CS, IT, and SE explored future co-op opportunities, learned about various positions available at the company, and discussed current projects at Google. The trip is part of an initiative by the Golisano College faculty "to expose undergraduate students to dynamic computing companies and the range of career opportunities in computing".
Excerpted from the GCCIS website: http://www.gccis.rit.edu/honors-students-visit-pittsburgh-google-offices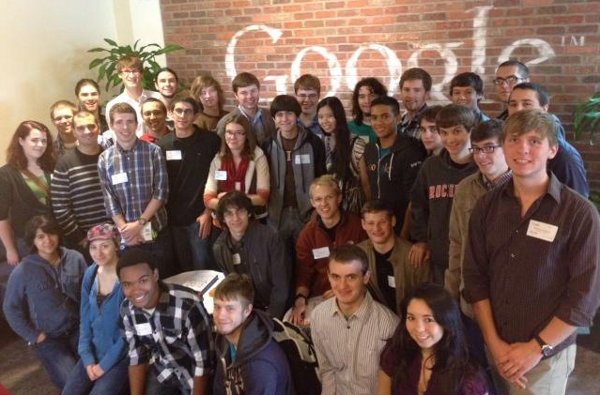 GCCIS Honors students travel to Pittsburgh Google offices
Students from the Saunders College of Business learn more about a local small business
In January, a group of students from the Saunders College of Business had the opportunity to learn more about a local small business. Innovative Solutions pairs businesses with technological solutions and is located right here in Henrietta, NY. A number of RIT alumni have completed co-ops with Innovative Solutions and many have gone on to work there full time after graduation. Students had the chance to first tour the company and then speak with a number of its employees who hold positions in various divisions of the company including marketing, web design, and system administration. Students got to hear about what it is like to work in a small business; how businesses retain a high number of clients and some of the things they do as a company to keep moving forward.
Michael Roppolo (CLA), interned at CBS News
Michael Roppolo (CLA), interned at CBS News in New York, where he researched local and national crime stories on affiliates and other news programs. You can learn more about Michael's work at http://viewsonjournalism.weebly.com/research.html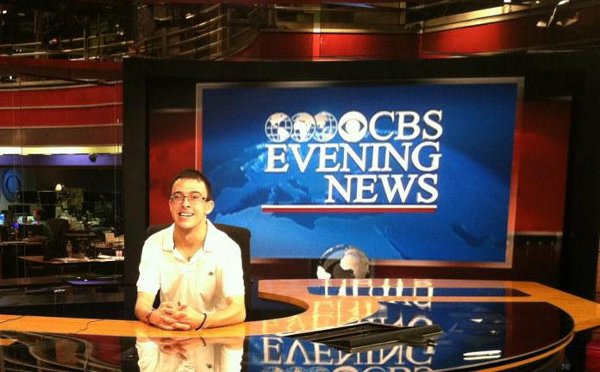 Michael Roppolo
CIAS Winter Professional Development Trip
Kat Pillman (left) and Yekaterina Satanina dance to the music outside of Yo Mama's Bar and Grill in New Orleans, La. on Monday, Feb. 25, 2013. Picture taken by Sarah Ann Jump. For more on Sarah's photo journalism, visit http://sarahannjump.tumblr.com/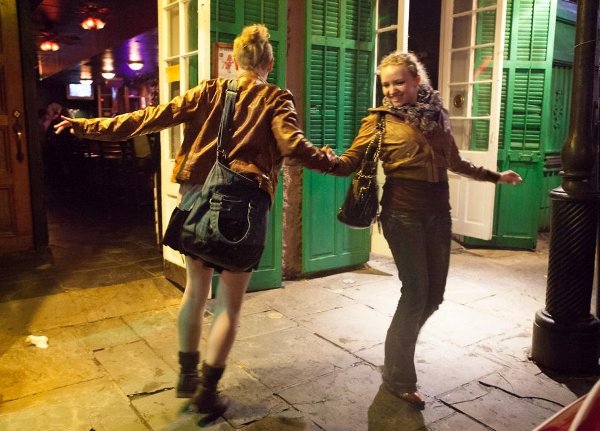 Kat Pillman (left) and Yekaterina Satanina dance to the music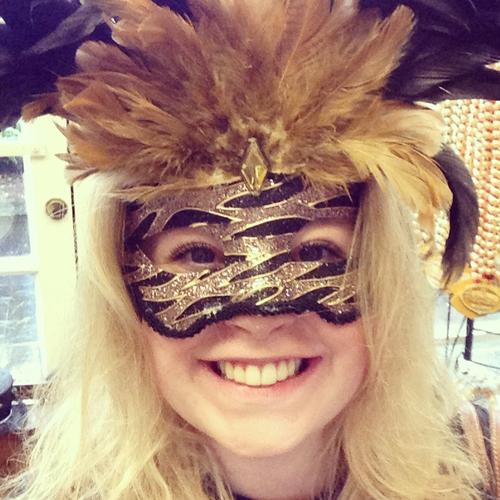 Allison Dougherty
KGCOE Honors Trip to Miami, FL (2/24/13 through 3/1/13)
KGCOE faculty and staff (Jacqueline Mozrall, Marca Lam, Andres Kwasinski and Michele Allis) escorted second year engineering honor students to south Florida. They visited various companies which included Beckman Coulter, Motorola, Cordis, Port of Miami, Sikorsky and Pratt & Whitney. The students were actively engaged in the assessment of each company's product development strategy and learning how the company executes that strategy. In addition, they reflected on what it would be like to work for this company, and the traits the company looks for in a new employee. Students were challenged to think critically about the information being presented. The group asked excellent questions to learn more about the companies' products and fit in the market.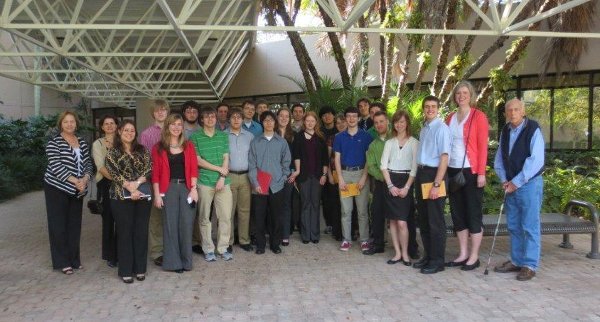 KGCOE Honors Trip to Miami, FL
KGCOE Honors Trip to Puerto Rico (2/24/13 through 3/1/13)
The second group of KGCOE students visited Puerto Rico. Who knew there was so much industry and manufacturing happening on this tropical island! The students met with representatives from the Puerto Rico Economic Development Company-PRIDCO, who discussed the economic advantages of doing business in Puerto Rico. The week of visits included Medtronic, Ethicon, Amgen, Bacardi, HP and the Arecibo observatory. The students applied their year of course work in KGCOE honors classes and learned about the mission, scope, culture, environment and product life cycles of these companies. KGCOE dean, faculty and staff (Harvey Palmer, Vincent Amuso and Karen Hirst) escorted the second year honors students.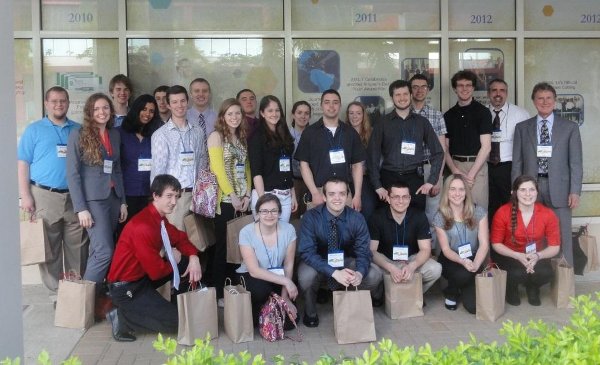 KGCOE Honors Trip to Puerto Rico
Golisano College Honors Students Visit Leading Silicon Valley Tech Companies (by Fran Broderick)
In late February, Golisano College honors students and staff advocates met with RIT alums at Facebook, Google, Apple, Zynga, Yelp, and SmugMug during their spring break trip to California. The alums discussed their experiences making the transition from RIT to the nation's tech hotbed, and students also met with engineers and recruiters to learn about preparing for interviews and adapting to their professional lives. Fifth-year software engineering student Piper Chester found the trip to be especially beneficial, saying, "by traveling to Silicon Valley, we not only gained invaluable insight into some of the most prestigious tech companies in the world, we also strengthened the relationship between us Tigers and the talented people we may aspire to join." In addition to visiting the myriad companies, the group traveled within the cities of San Francisco and San Jose so that students could gain a feel for areas that they will potentially call home in the coming years.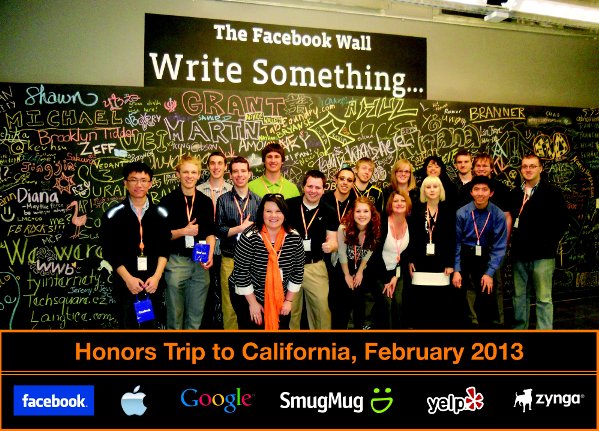 Spring break in Atlanta, Georgia
Ten Saunders College of Business honors students spent spring break in Atlanta, Georgia. They experienced first-hand how businesses operate and learned about different fields in prominent Atlanta businesses. They also had trips to different Atlanta "must-see" venues and learned more about the culture of the area. They stayed in the heart of downtown Atlanta. Their company visits included Chick-fil-A; Coca-Cola; Kimberly-Clark; CNN and Global Nonwovens. The students visited the MLK National Historic site; the Atlanta Zoo; and the Georgia Aquarium, the world's largest aquarium. Finally, the students attended an American Marketing Association conference with other colleges from the area. The day was filled with different breakout sessions regarding a variety of topics from negotiating salaries to search engine optimization.
Complementary Learning
Honors students recycle
In October, Honors students fashioned beads, necklaces and bracelets recycled from plastic bags, magazines and StarBurst wrappers. The sales from these crafts benefitted World Wildlife Fund. The volunteer activity was organized by Lauren Samar. In November, Honors students volunteered with the CANstruction Project to build sculptures of canned goods displayed at the Bausch and Lomb Wintergarden. The canned goods were purchased by local engineers and architects. In December, the students plan to answer letters written to Santa from local children. CHST honors students will also be making Christmas cards for the families of the children in the pediatric unit at Rochester General Hospital and will visit the children to give out the cards.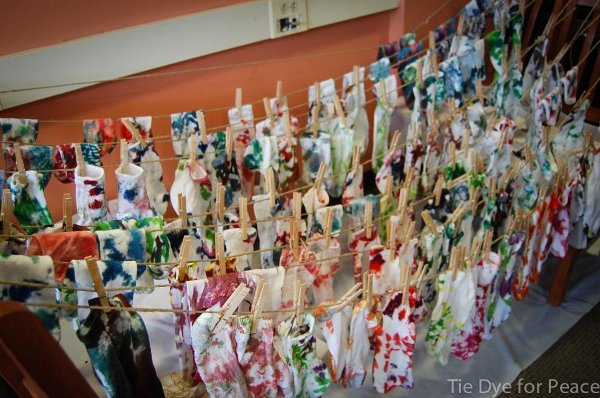 Honors students support the Gandhi Institute
Honors students worked with the Center for Residence Life to support the Gandhi Institute, which presented a mini workshop on non-violence at RIT. RIT students tie dyed socks to donate to the organization. This spring, students will work with the organization to develop gardens in Rochester.
Events
The Honors Program: EXPOSED
In early December, students hosted Honors Program: EXPOSED, a university-wide event that provides an opportunity for anyone to come and ask questions about all things Honors, meet the student representatives on the Honors Council, and learn about the happenings of the Honors Committees. This year was the third event and the most successful occurrence yet. A total of 106 students attended the event.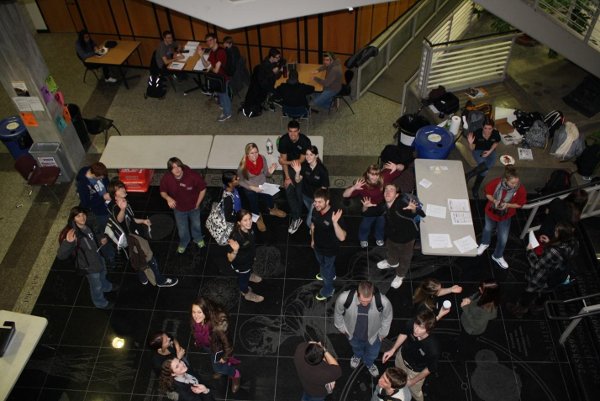 Honors Program: EXPOSED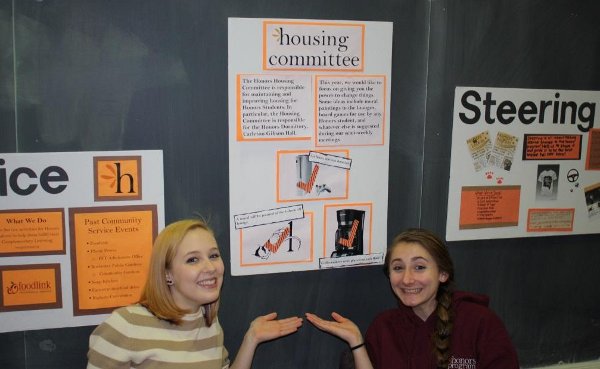 Erin Downs, Service Committee Chair and Joan Mc Donough Steering Committee Chair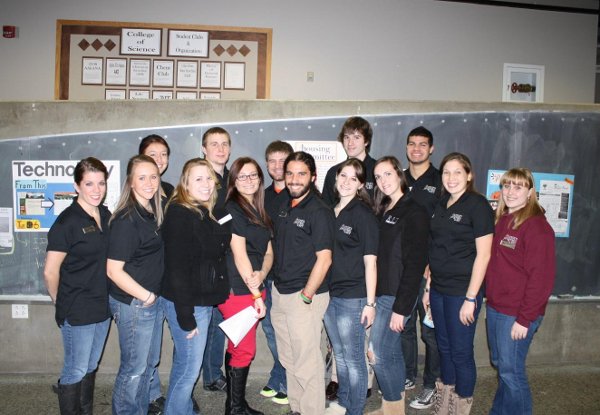 Honors Program Council Members
National Collegiate Honors Council Annual Conference
In November, Honors Council Vice Presidents Stephanie Dymek and Nick De Fiore attended the National Collegiate Honors Council Annual Conference. The five day conference serves as the focal point for honors experiences nationally and internationally. Nick moderated the sessions, Honors Students Do Honors Teaching, and Bodies Revealed: A Cadaver Lab Partnership. Stephanie attended sessions on honors study abroad intercessions, alumni outreach initiatives and program assessment methods.