Incoming First-Year Students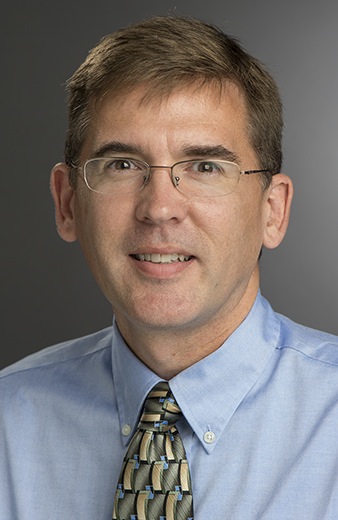 Dr. Carl Lutzer
Honors Program Director
Global Village 400-2034
585-475-5133
Honors Incoming Students,
First and foremost, congratulations on your decision to join us at RIT! The RIT Honors Program is a welcoming community of curious, engaged, bright people who love what they do, and we are looking forward to meeting you.
The Housing Office will be sending you a move-in appointment time, and during the first weekend on campus you will meet your Honors Mentors; these honors students will answer any questions you have (or help you find the answers), and they will guide you through activities during the week that will help you meet friends, and enter the honors community.
Over the summer, this site will provide you with information and resources that you need to prepare for the Honors orientation and entering the RIT Honors Program. Feel free to explore.
August will be an exciting time. Meanwhile, stay well!
Sincerely,
Carl Lutzer
Honors Program
Things to do
Look for an email from the office this summer with instructions to return here and complete a survey.
Check this website for updates. We will be posting additional information about the RIT Honors Program to answer some of the most frequently asked questions first-year students have.
Download the RIT Campus Groups and RIT Mobile App for useful information such as campus maps, dining, shuttles, and the academic calendar!
Like us on Facebook and follow us on Twitter, and Instagram! Here, you can see photos of past Honors events and orientation programs, featured student projects, and trips taken with the Honors program!

Join the Honors Class of 2025/2026 Facebook group! This is a group for Honors students to meet each other prior to Orientation and will allow you to make new friends and discover potential roommates.
Join our Honors Program Discord server! This server is a place for current and incoming students to chat and get to know each other. It also includes channels for each college and for incoming students specifically, so that you can have more focused conversations.
Schedules
Move-in day for Honors Program students is Sunday, August 15. However, the remainder of the schedule for Honors Orientation is highly flexible at the present as we navigate safety regulations and policies regarding the COVID-19 Pandemic. Please be patient with us as our Office Staff works diligently with RIT NSO to plan our Orientation! There are a number of possible things that our Orientation will look like and we will work to create the best Orientation possible while still keeping everyone safe.
Since we know you are bound to have a lot of questions about what you can expect from our Orientation program, below are examples of the types of things that we have done in the past:
Last year, we had both an in-person socially distant Orientation as well as a fully virtual Orientation for students who were in quarantine in accordance with NYS travel guidance. Both models included groups of approximately 10 students grouped by major paired with 2-3 upperclassmen in the Honors Program who were mentors for the students. Team building was a big focus for both models, with online groups playing games online and doing photo contests and in-person groups competing in events such as balloon sculpture competitions and an egg drop. In-person groups also went on campus tours and participated in a scavenger hunt to find key landmarks on campus. Any information sessions were via delivered via Zoom.
In previous years, many of the same activities took place in Mentor groups of similar size, however, we also combined into much larger groups for some events. Honors students have participated in team-building activities at various locations on campus including the Red Barn climbing gym and the Lobozzo Alumni House as well as off-campus sites in the Rochester community.
This year, we don't know what Orientation will look like! Any of the above activities may happen, and the final experience will likely be a hybrid of what we have seen previously. What you can definitely expect is a great chance to meet your peers in Honors and learn about what the Program can do for you, but the details are still fuzzy at this point!
Honors Mentors
The Honors Mentors are an integral part of The Honors Experience. First-year students spend most of their time throughout the program interacting with their Honors Mentors.

See here for a list of last year's Honors Mentors: https://www.rit.edu/academicaffairs/honors/mentors
Updates
RIT has launched the RIT Ready page,
https://www.rit.edu/ready/
, which will help you with general questions about your arrival to campus this year and the Honors Program has been following that and the New York State COVID page very closely. We will be hosting 2 orientations this year, one for our students who need to quarantine and one that will be face to face. Either way, we're eager to welcome you to the Honors Program! For our face to face participants, please know that face masks will be required whenever we're inside and outside. Masks can be taken off for meals, of course, and in designated dining areas.
Incoming Students FAQ
Orientation Programs and New Student Orientation
When will I hear from the Honors Program about summer plans and dates?


We will be sending an email in early to mid-June with information about our orientation program. If you do not receive any communication, please email the office at honors@rit.edu.

What if I am part of another orientation Program such as WE@RIT, NTID Summer Vestibule Program, Athletics, ROTC, WiC, ECCO, Spectrum etc.?


If you are required to attend another program that happens at the same time, we will do our best to help you choose which events to attend from each program. We would still encourage you to participate in as much of the Honors orientation as possible. Send an email to honors@rit.edu and we will let you know what your schedule may look like.

What activities am I required to attend?


We have worked with New Student Orientation (NSO) to create a schedule that will allow you to fully participate in our orientation as well as the most important parts of NSO. For days when there is no or minimal Honors programming, you should be participating in NSO activities. We will provide you with important information and an introduction to the Honors Program that will help you to succeed as an Honors student. We need you to be informed about the requirements of the program and become a part of the community of Honors students. New Student Orientation will give you an understanding of general student life at RIT.

What is RIT 365?

RIT 365 is a program for most first year students at RIT! Honors students will not take RIT 365 and instead will be enrolled in a First Year Seminar to fill one of our Academic Requirements and introduce you to life as an Honors student!
The Honors Orientation
What is the cost for the Honors orientation program?


There is no charge to participate in our program. You will be able to move-in to your housing assignment either the 12th or 13th of August for no additional cost.

Who are Honors Mentors?

Honors Mentors are returning Honors students who had so much fun at their Honors orientation program that they're back to do it again, some even for the fifth time! These upper class students will facilitate group activities, answer your questions or direct you to the appropriate resources, and keep the Honors Experience running smoothly.

Do I need to bring money for this time?

If you want to buy snacks for your room or think you might want to visit one of the convenience stores on campus, you will need money for this. We don't anticipate that you will need any money, but it's a good idea to have some in case you find out too late that you forgot something.
Move-in and Housing FAQ
Is there a way I can search for Honors Students during my roommate search?


Unfortunately, no. There are 3 ways you can search for a roommate in the housing portal - by profile, by University ID number, and by detail. In those three options, there's nothing that designates someone as Honors. If you meet another student (through Facebook, email, or at one of the accepted student open houses), you would need to get one of those details, search for them using that, and then send a roommate request. Once accepted, this will link you as roommates in RIT's housing portal system.



How do I select my room?

All students must complete a housing contract before May. In mid-May you will be assigned a room selection appointment for late May or early June. Prior to this self-room selection, the RIT Housing Office will pre-assign all students to a room in Gibson Hall once they have completed their housing contract. If you are linked with a roommate, you will be assigned to a room with them. If both roommates are Honors students, you will likely be assigned to the third, fourth, or fifth floor of Carleton Gibson Hall. If one of the roommates is non-honors, you will likely be assigned to the second floor. During your room selection appointment in June, you will be able to select a different room in Gibson or change your assignment to a different building. If you are linked with a roommate, both of you will have to go in to the mylife.rit.edu portal and change your assignment.



Can I have a non-honors roommate in Honors housing?

Yes! You can have a non-honors roommate and live in Honors housing. If one of the roommates is non-honors, you will likely be assigned to the second floor of Gibson Hall.



What do I do if I don't want to live in Honors housing (Gibson Hall)?


As long as you have completed your housing contract, in mid-May you will be assigned a room selection appointment for late May or early June. During your room selection appointment, you will be able to change your housing assignment to a different building. If you are linked with a roommate, both of you will have to go in to the mylife.rit.edu portal and change your assignment.

When do I move in?


You will be sent an email to schedule a move-in appointment time from the Housing Office and the guidelines for move-in this year.

What should I do if I'm a commuter student?

Commuter students are encouraged to participate in the activities planned during the Honors orientation. We will develop a schedule that tells you when and where you need to be throughout the program. And, we will provide your meals during our programming.

Am I moving into my permanent room for the Honors orientation?

Yes! You will get to move in and start unpacking as soon as you're checked in. There's no need to worry about having to move again.

What if I'm not in Honors housing (Gibson Hall)?


Don't worry! There are always Honors students who have chosen to live in Special Interest Housing or just in another building. No part of the Honors orientation takes place in Gibson Hall. If you want to visit Gibson after our programming is done for the day, you just need to have a friend open the door.

What if I have questions or concerns about my housing assignment?

The Honors Office doesn't manage housing assignments. If you have questions about your room assignment or roommate, please contact the Housing Office at (585) 475-2572 or housing@rit.edu. If you have questions about living in Gibson or the residence halls in general, you could also contact our office where student workers would be happy to answer your questions.

My question isn't answered here, what should I do?


No problem! Contact the Honors office at honors@rit.edu.
Don't forget to explore our website to learn more about Honors!
COVID-19 Disclaimer: The schedule for Honors Orientation is highly flexible at the present as we navigate safety regulations and policies regarding the COVID-19 Pandemic. Keep checking here and your email for more details throughout the Spring and Summer as we monitor the rapidly changing conditions and finalize plans closer to August.
Jump To
Last year's freshman class