Incoming First Year Students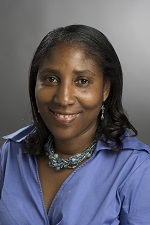 Dr. Danielle Smith
Director, Honors Program
Global Village 2034
585-475-5133
Honors Incoming Students,
As Honors Program Director, I am writing to give you a preview of "The Honors Experience: A Pre-Orientation Program" scheduled for Saturday, August 19 through Tuesday, August 22, 2017. The Honors Experience is followed by New Student Orientation that begins on Tuesday, August 22.
When you arrive, the Honors Mentors will welcome you. These Honors students will help you move in and answer questions. Later that day, the mentors will help you find your welcome session and help your parents find their informational session.
Over the summer, this site will provide you with all of the information and resources you need to prepare for The Honors Experience and entering the RIT Honors Program. Feel free to explore.
I look forward to meeting you in August. Enjoy your summer!
Sincerely,
Danielle Smith
Honors Program
Don't forget to explore our page to learn more about Honors. Look at Student Projects to see some of the unique work that Honors students are doing and learn about your Honors Council members and what they are working on this year.