Admission for Incoming First Year Students
Join a community of scholars and friends in the
RIT Honors Program.
Each year, approximately 150 students are accepted into the Honors Program. The Honors Program is a community of students who learn, lead, and serve together and form lifelong bonds with their peers. The Program aims to engage students throughout their entire time at RIT and components for graduating with Honors can be found here, and some of the perks Honors students have at RIT can be found here.
The Honors Program at RIT operates on an invitation-based system from the Undergraduate Admissions Office. No additional documents are required to apply for Honors aside from the general RIT application with supporting materials; all students who apply to RIT are considered for invitation into Honors. The Undergraduate Admissions Office will review applicants and invite a select number of students to join the program and notify them shortly after receiving admission to the university. If you have questions, please contact honors@rit.edu and admissions@rit.edu.
Honors students at RIT represent approximately the top 5% to 8% of RIT's accepted applicants and less than 1% of all applicants. The Admissions Committee is looking for these characteristics demonstrated in student applications:
The ability and motivation to take full advantage of the academic, professional, and experiential opportunities that the program provides
Excellent high-school grades
High-class standing
Strong recommendations
A record of extracurricular activities and personal interests
Honors Freshman at our 2020 Orientation program
Honors students volunteering together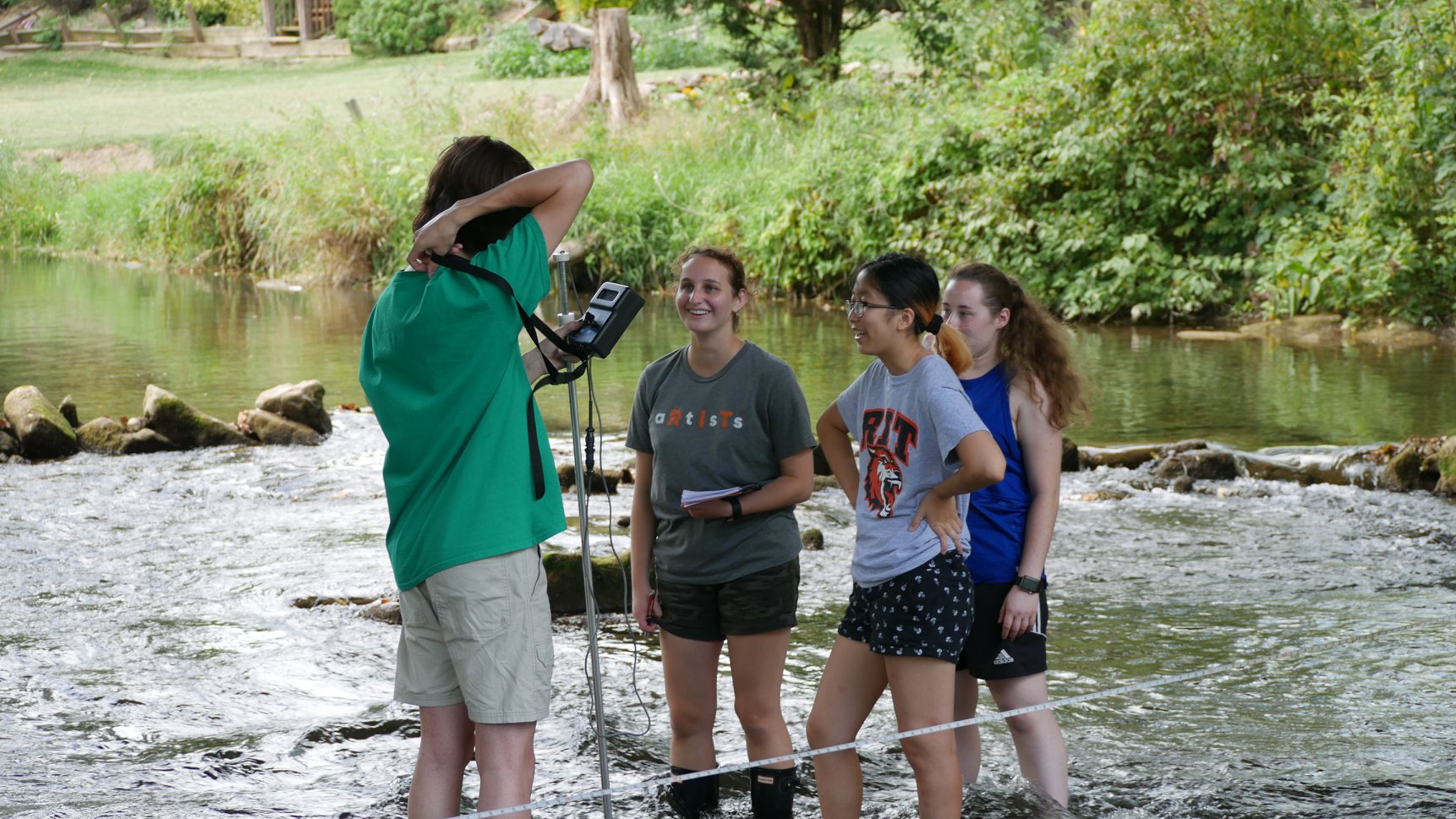 Hands-on learning experience in an Honors Freshman Seminar