News & Events
Week 11 Updates: Portfolios, Painting, and Portraits!
Hey CAD Honors,
I hope you all had a restful weekend! Week 11's arrived - we have some informative, as well as some relaxing and fun events coming up for you to keep in mind:
1. Portfolio Talks | Friday, 11/8, 3-4pm (Neblette Conference Room, GAN 1104)
- Get tips and tricks for building a portfolio from peers from across various CAD majors!
- We're still accepting sign-ups for those with portfolio experience to share - it's totally casual! Those interested can fill out this form: https://forms.gle/egUAHy81mVSfDuiC9
2. Bob Ross Night | Friday, 11/15, 8-11pm (BOO-2480)
- Spend an evening bringing your very own Bob Ross painting to life!
- Cost: $5 @ the door (covers supplies and light refreshments)
- Admission limited to first 20 registrants: https://forms.gle/X76Sn5t9dywQDmmH7
3. Holiday Portraits | Neblette Conference Room, GAN 1104
- 11/16, 9am-4pm
- 11/17, 10am-3pm
- 12/8, 10am-3pm
- Get photos taken with friends and family for the holidays, or for professional online profiles!
- Need Complementary Learning hours? Volunteers for the event are also needed! Sign up here:
https://docs.google.com/spreadsheets/d/1MxcASkQeyaX3inPZH1KK5AwdcOEc6c82eliaOhcftro/edit?usp=sharing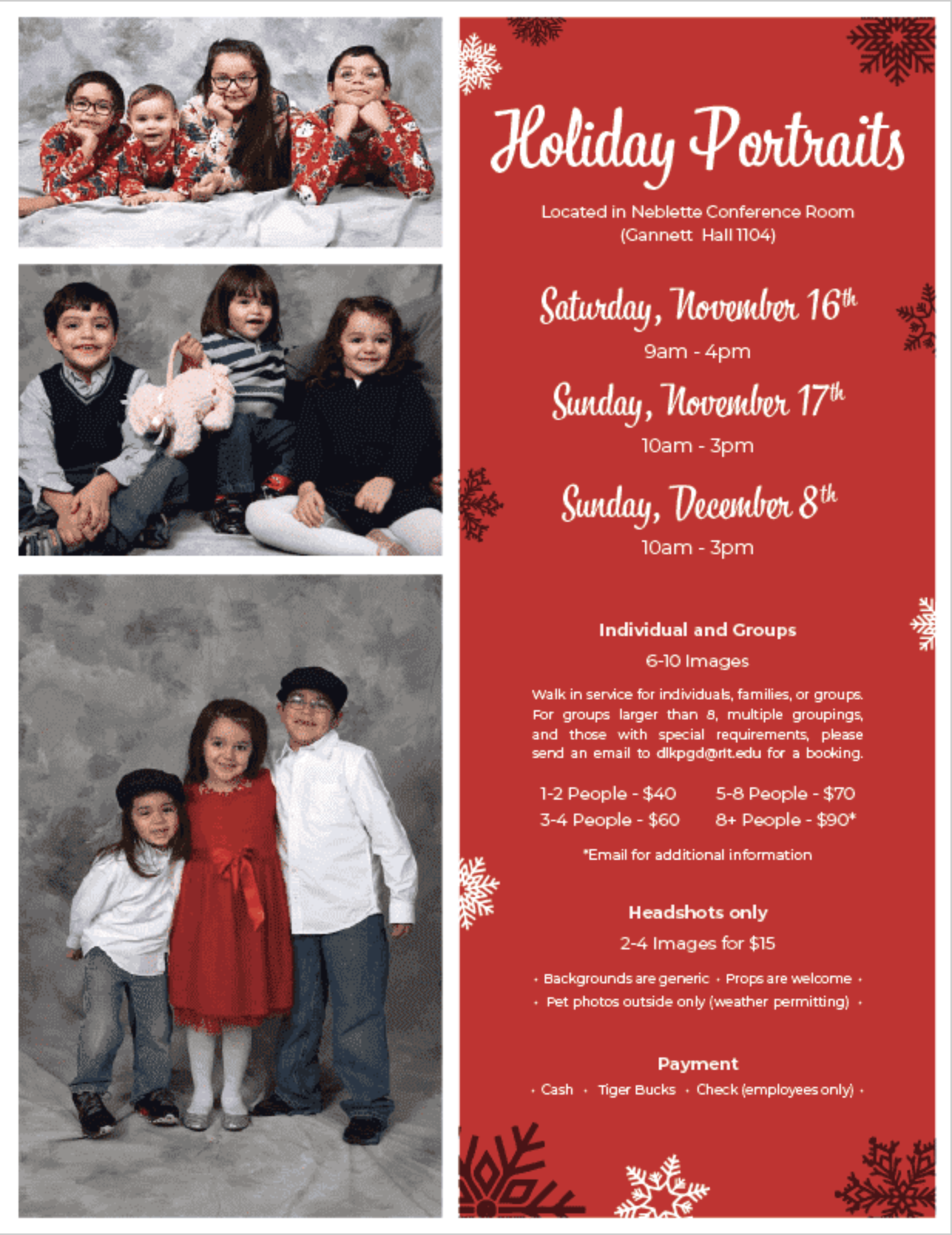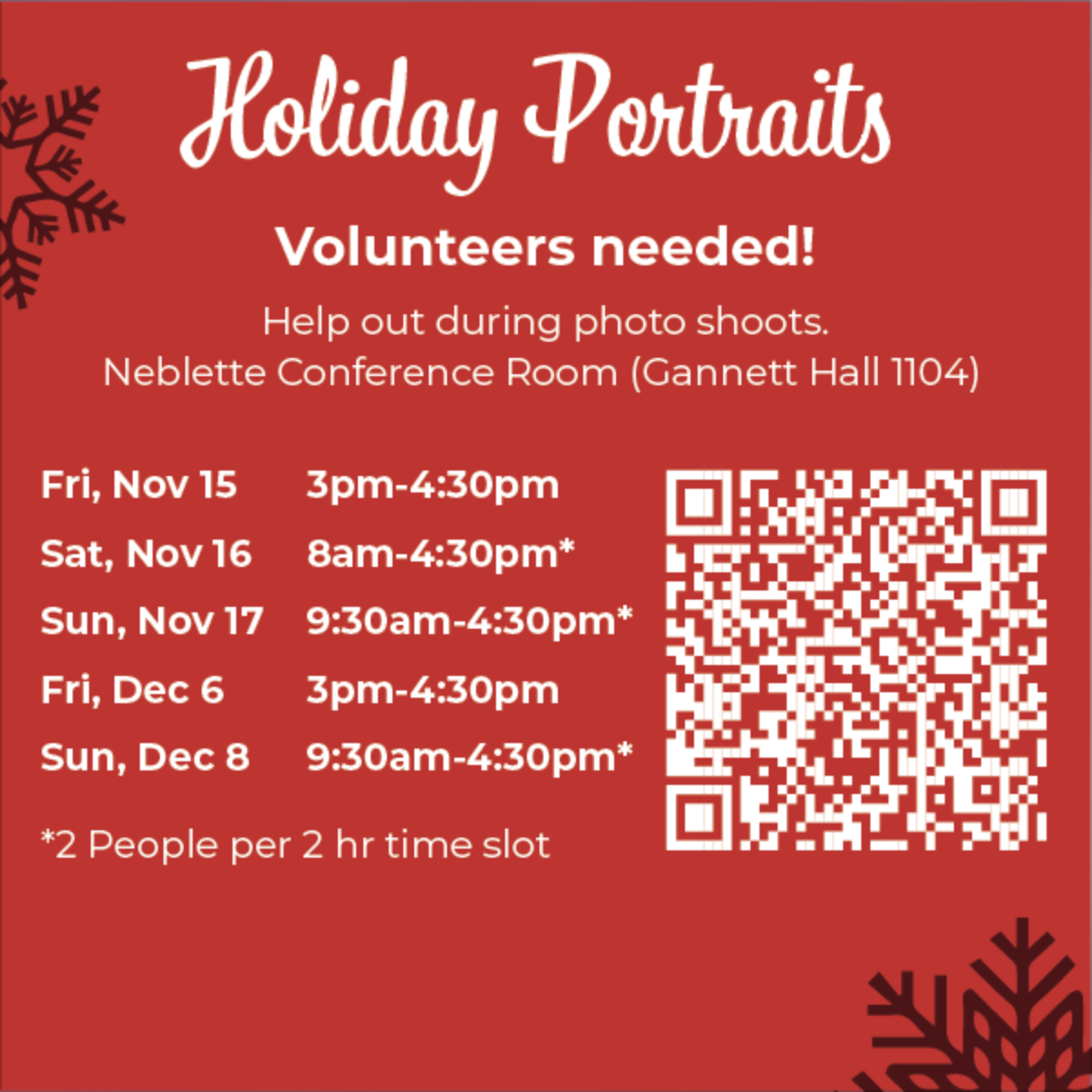 Thanks for tuning in and good luck with your projects!
Ailene Lung
CAD Honors Representative
Honors Symposium Help
Location:
Gibson 3B Lounge (TBD)
Hello everyone!
I hope you all had a great weekend. My name is Swathi Jacob and I am your First Year Honors Rep. As you may know, the Honors Symposium is coming up November 23rd, and some of you have to present projects or posters for your class. It can be a challenging experience to present for the first time in college. However, the Honors Symposium Help on November 13 at 6-7pm) can definitely help you!
This session is to help you learn more about what the Honors Symposium is and to receive general public speaking tips for presenting. This is an awesome way to prepare for your presentations and also an opportunity to meet some upperclassmen and have your questions answered! Also, there will be free snacks!
Please let me know if you can come by filling out this form. Also, let me know if there is anything I can do for you! Don't hesitate to reach out or let me know if you have any suggestions!
Good luck this semester!
Swathi Jacob
First Year Honors Representative