Emmy Award-winning Sound Editor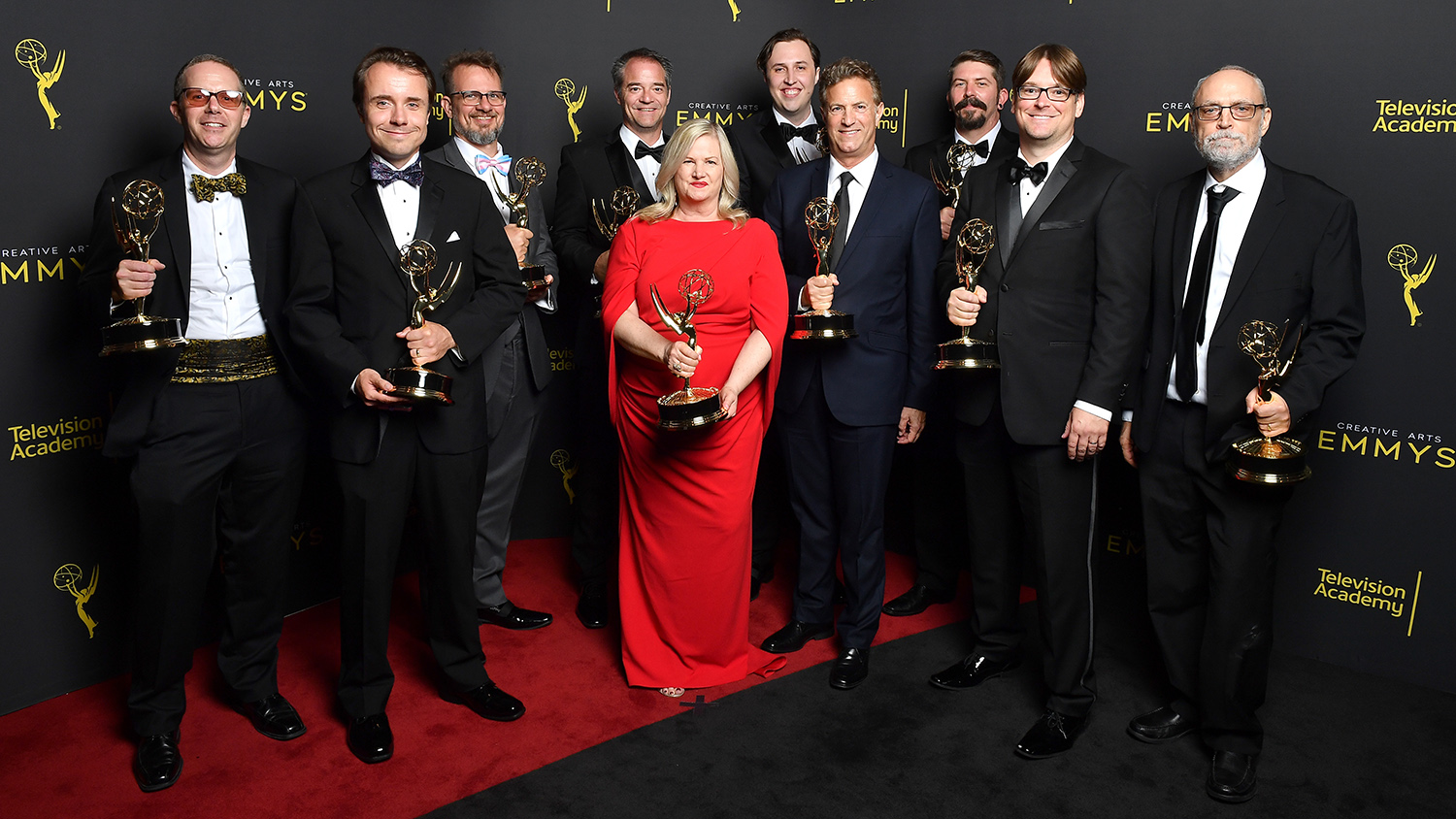 Matt Taylor '02 Production option (Film and Animation BFA) is an Emmy Award-winning sound editor, known for his work on popular TV shows.
In 2019, Taylor led the Warner Bros. sound team that captured an Emmy for its work on HBO's Barry. Taylor is credited as the co-supervising sound editor for the show, which won Outstanding Sound Editing for a Comedy or Drama Series (Half-hour) and Animation. Taylor was also the sound supervisor for Star Trek: Discovery when it was nominated for an Emmy in Outstanding Sound Editing for a Comedy or Drama Series the same year.
For his Emmy-winning role, Taylor was heavily involved in spotting sessions, sharing sound ideas with Barry directors Bill Hader and Alec Berg, as well as picture editors. Episode 5 of the second season ("ronny/lily") was submitted to the academy as the representation of the show's sound editing as a whole. There was very little music in the episode, so the entire soundtrack landed on Taylor and his crew's shoulders.
Taylor has dozens of other sound credits on well-known TV series and movies, including 22 Jump Street, Curb Your Enthusiasm, Shameless and Spider-Man: Into the Spider-Verse.
Taylor credits an overall diverse education with preparing him to enter the Los Angeles film scene following RIT.
"The film program encourages you to learn all major facets of film production — camera, sound, writing, producing and directing," Taylor said. "You weren't bound to one path for all four years. That was huge because it allowed me to figure out what I felt my strengths were. And it taught me about working with others on a team."
Learn more about Taylor's career: rit.edu/artdesign/news/alumnus-captures-emmy-sound-work-popular-hbo-show
Photo by Vince Bucci/Invision for the Television Academy/AP Images: Matt Taylor '02, second from the left, at the Emmy Awards with the rest of the award-winning Barry sound team.
---