As the semester continues to progress, time management becomes more and more important. Not only do classes and exams pick up, extracurricular's typically do to. Don't let the semester slow you down. Plan your time efficiently, and you will excel. Check out some of Behind the Brick's study tips to have a successful end of the semester!
1. Space out your studying
This may seem hard on a day-to-day basis, but it's much easier than cramming six weeks worth of work into the two hours you have before your exam. Reviewing a little bit of information that you learned in class each day will keep you up-to-date with what's going on in your class, and keep you from cramming your studying into a tiny amount of time. Even if you don't have time to study a little bit everyday, try doing it at least two weeks before your exam date. You can thank us later!
2. Move around

Have you been sitting in the same exact spot for hours on end? Maybe this makes sense to you. Maybe keeping yourself glued to a wooden chair in the library for six hours will help you retain more while you study. Well, you're wrong! It's important to give yourself breaks while studying. If you know that you can't sit still for more than an hour at a time, let yourself stand up and move around. Whether you stand up to stretch your legs, do a lap around the library floor, or even pack up and move studying locations entirely, don't keep yourself glued to a chair for forever!
3. Set a goal, and treat yourself when you reach it
Rochester Institute of Technology students tend to be extremely hard on ourselves. It seems like if we can't cite every number in pi perfectly, we aren't allowed to celebrate. Well, give yourself study goals. If you have two weeks before an exam, study forty minutes every night leading up the exam. If you reach that goal, treat yourself to that venti cappuccino, instead of your normal tall. Maybe you scored a perfect score on your last quiz. Don't let your hard work go unnoticed. 
4. Take breaks

Much like moving around occasionally, it is just as important to take breaks. If you're nervous that you won't return to studying from your break, then make them scheduled breaks. Maybe every two hours or so you take thirty minutes to yourself. In this thirty minutes, you are not allowed to study, or do anything related to school. As soon as the thirty minutes is up, and you feel refreshed, you return back to your studies.
5. Snack on something healthy
While studying, snacking on something healthy may be the last thing you want to do. Just as important it is to take breaks, it is just important to be feeding your body nutrients that will help it perform well on exam day! Lucky for you, Rochester Institute of Technology Dining Services has plenty of grab-and-go options for students who need a quick study snack. Whether it be an apple, a protein bar, or a to-go cup of hummus, try making a healthy choice the next time you sit down to study.
6. Get your sleep schedule on track

You may think staying up late cramming for an exam the next morning may be the best course of action. Well, you're probably doing more damage than good. Getting a good night's rest the evening before a big test day can do wonders. If you show up to your test well-rested, you may be able to recall information that you didn't think you could! Showing up exhausted will cause you to make little mistakes that you otherwise wouldn't.
7. Take good notes in class
Instead of reviewing your professor's study guide that he or she put on MyCourses, and rewriting all of your notes in accordance to it, just take better notes in class! If your professor allows students to have laptops in class, but you find yourself getting distracted doing homework for another class, scrolling through Facebook, etc., try taking handwritten notes. Physically writing notes with a pen and paper may even double as a study technique for you!
8. Play classical music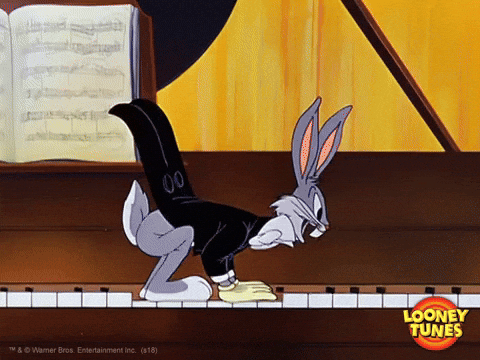 Not only is classical music proven to boost your mood, it even can help some individuals focus on the work at hand. Classical music is simple, elegant, and non-distracting. While some genres of music such as rap and alternative have many sounds going on at once, classical tends to be quite simple, with few instruments. It will help you drown out external distractions, and maintain your focus on the material in front of you that you need to study.
While all individuals absorb information differently and at different rates, it's safe to say that studying is important for the success of all college students. Take some of our tips, and try them out yourself, you have nothing to lose!