Wear your backpack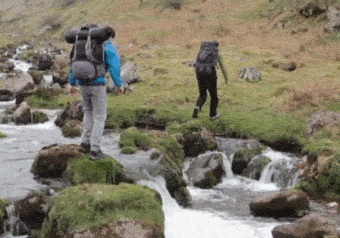 While we may be on a college campus where everyone wears a backpack to and from class, leave it at home the day of the career fair. Nothing screams, "unprofessional," like your Jansport backpack covered in pins and patches, wrinkling the suit you ironed. All you need the day of the career fair is a folder to hold your resumes, a pad of paper, and a pen to jot down some notes.
Shove your resume in the recruiter's face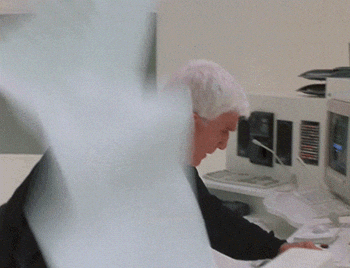 Your end goal of an interaction with a recruiter may be to get your resume in their hands, but this should be a natural exchange. Rather than walking up to the recruiter and immediately forcing your resume into their hands (or even worse, face), let a natural conversation take its course, and let them ask for it!
Shake sweaty hands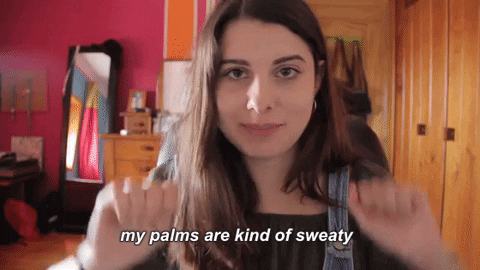 Okay, we've all been there. You've been standing in line waiting to talk to the company you've had your eyes on for months. All that stands between you and your dream co-op is a short conversation, a resume hand-off, and a handshake. Don't let your handshake be the reason you don't get your dream job. If you get sweaty while nervous, keep a paper towel in your pocket to dry your palms before stepping up to the recruiter. It could make all the difference!
Dress inappropriately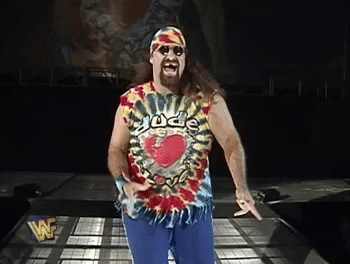 Remember, you want to dress to impress at the career fair. Now, this doesn't mean wearing your favorite pair of jorts, or your brand new pair of flip-flops. Business professional is the best way to dress on October 3rd. Throw your gum out, take the headphones out of your ears, and iron your suit jacket! Business professional doesn't mean that you can't add a pop of color, or something else that lets your personality shine through.
Fist bump the recruiter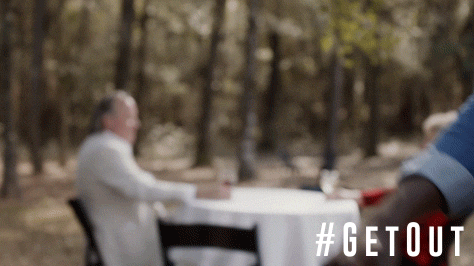 Just don't.
Ask about what the company does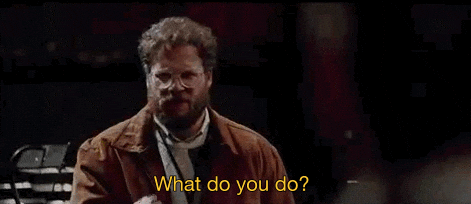 This is a huge pet peeve of recruiters, and an immediate sign that you did not do your research on the company that you are speaking with. The companies that you have your heart set on, be sure to research exactly what they do, and anything new that has happened with them lately (new product release, structural change, etc.). Bringing up something that shows you've done your research may be the differentiation factor between you and another student who is just as qualified for the position.
Cut in line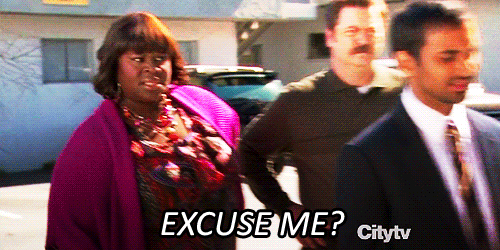 What is this, the middle school lunch line?
Act like someone else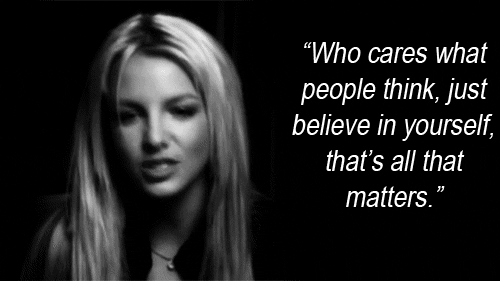 While recruiters may have an idea of the candidate they want to work for their company, it does not mean that you should turn off your personality and act like somebody else. Letting your personality shine through is important, and most recruiters will appreciate it.
Looking for more Career Fair tips? Check out our How to Succeed at the Career Fair video on YouTube.
Tagged:
behind the bricks
,
career fair
,
fall career fair
,
RIT
,
rit btb
,
rit fall career fair 2018
,
Rochester Institute of Technology
,
tips
,
tips and tricks
,
what not to do