Organizational Leadership and Innovation MS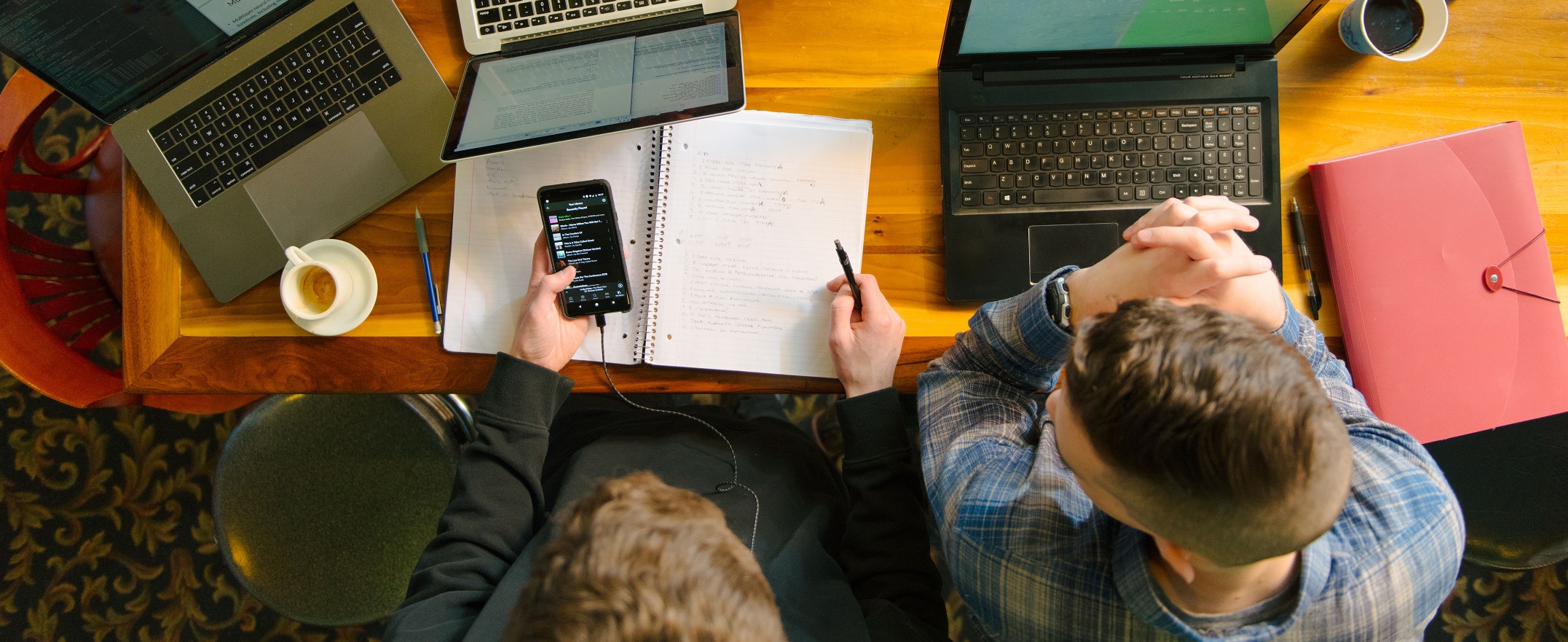 Organizational Leadership and Innovation MS
Overview
Success in today's global economy requires organizations to have visionary leadership, a 360-degree view of customers, and the ability to formulate and execute strategic initiatives. Organizational Leadership & Innovation is a one-of-a-kind graduate program delivered by Rochester Institute of Technology that prepares professionals to transform their organizations by using innovation to drive measurable outcomes. RIT's MS graduates anticipate the future and see opportunities to position their organizations—and themselves—to reach new levels of success in a constantly changing world. 
The curriculum and the study plan are developed with the high standards of education. Classes are in English and combine both online and in-classroom sessions. The program is designed for a broad array of professionals who aim to acquire advanced knowledge and skills in leadership. 
During their studies, students gain an in-depth knowledge of different aspects of management, such as organizational structures, organizational leadership, data mining, project management and innovation.
The new cohort starts this fall in October. We are accepting applications by the end of September. 
Transformation through Leadership
The program allows those who work in any industry to transform their organization through novel ways of thinking, problem-solving and projecting the future. The program's unique focus enables students to: 
Develop strategic leadership attributes to advance innovation and growth 
Promote the creation of innovation in self and those they lead 
Map, measure and analyze data 
Design customer centric systems   
Proficient knowledge of English is required. Upon completion of their studies, students obtain an internationally recognized American degree – a Master of Science in Organizational Leadership and Innovation – awarded by Rochester Institute of Technology. Its reputation as one of the world's top universities has been acknowledged by many leading college guides, industry, and internationally respected publications. Read more about RIT's rankings
Master's Degree Specifics 
19-20 months 
10 courses 
Major research project/thesis 
Blended curriculum (onsite and online)* 
Onsite classes take place in the afternoon hours (5PM) – adjusted to working professionals 
30 hours instruction/course 
30 credit hours earned towards the degree 
American Diploma – Master of Science in Organizational Leadership and Innovation, awarded by Rochester Institute of Technology 
Admission Requirements
To be considered for admission to the MS program in Service Leadership and Innovation, candidates must fulfill the requirements stated by the Graduate Admission process.
For additional information about MS program please contact our Graduate Admissions Office: 
T. + 385 (0)1 643 9100
E-mail: ms@croatia.rit.edu