Disability Leadership and Scholarship Program
Applications for the Fall 2022 Disability Leadership and Scholarship Program are now closed.
A partnership between RIT and Microsoft, the Disability Leadership and Scholarship Program aims to recruit 10 students who self-identify as members of the Disability and/or Deaf community, and who demonstrate strong leadership skills and commitment to equity and justice for the Disability community.
Students selected for this opportunity should be particularly invested in disability, equity, and social justice. Awards will be made to selected students after acceptance to RIT.  
Program Goals
Recruit promising prospective students who identify as Disabled, Deaf Plus, d/Deaf, or hard of hearing to join the RIT community 

Provide pre-college workshops to the cohort of students focused on: 

Awareness of resources and processes for pursuing accommodations and other supports in college 

Self-advocacy skill development

Development of an intentional peer community of RIT students who share a commitment to disability equity and empowerment 

Engagement in an ongoing mentorship with an RIT faculty/staff member throughout their first two years at RIT 

Ongoing leadership development experiences and opportunities  

Positively impact retention and graduation rates amongst Disabled, Deaf Plus, d/Deaf, and hard of hearing students 
Program Benefits
---
A one-time $10,000 scholarship to be used towards costs of RIT education
---
Pre-orientation resource education on student rights, resources, and supports on the RIT campus
---
A dedicated RIT faculty/staff mentor and established peer community 
---
Ongoing professional and leadership development opportunities
Eligibility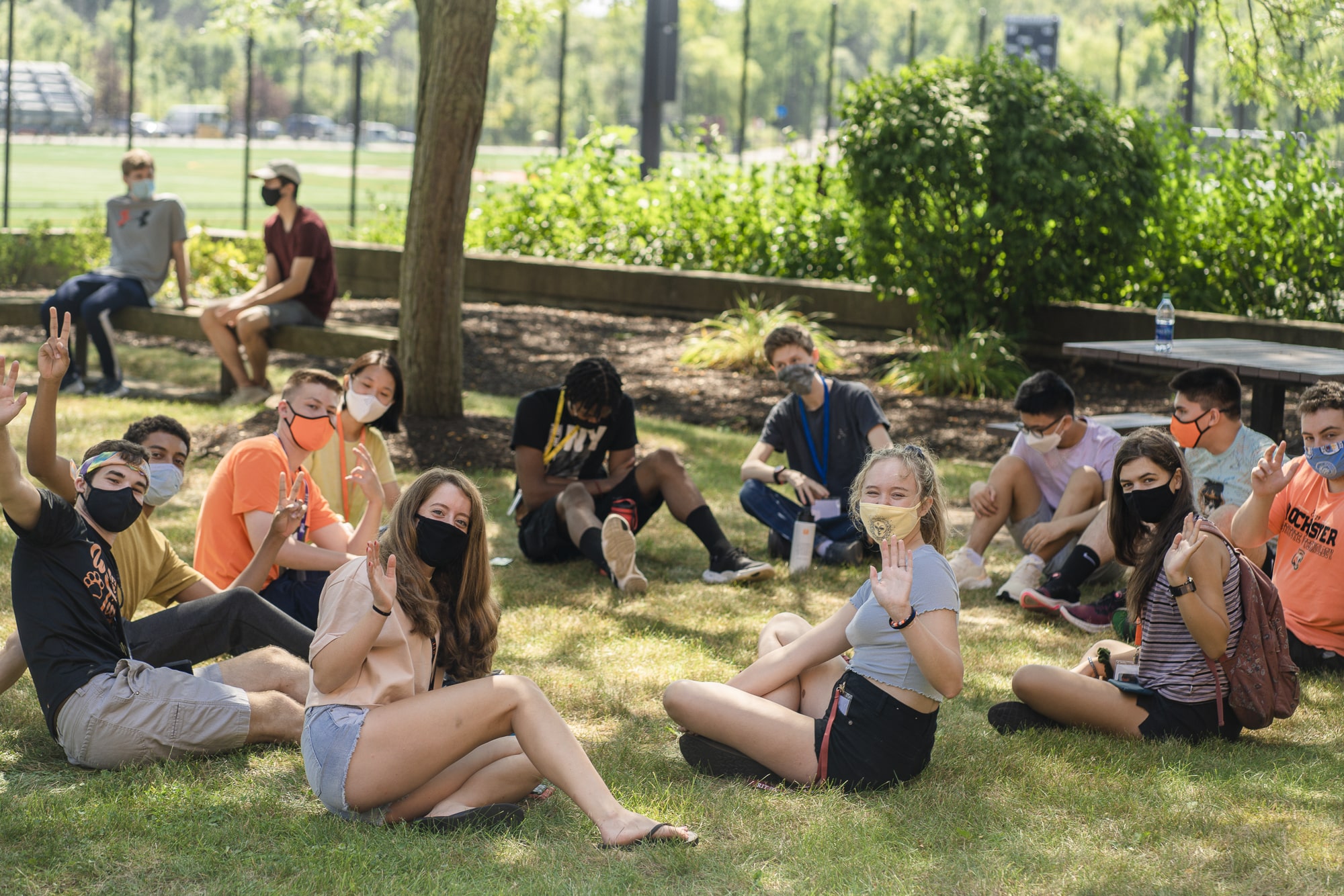 Who is Eligible?
Current high school seniors intending to enroll in college in the Fall who self-identify as Disabled, Deaf Plus, d/Deaf, or hard of hearing are eligible to apply before the application deadline. 
We understand disability as broad and as manifesting in a multitude of ways, whether lifelong or acquired, hidden or readily apparent. Those who identify with a physical disability, learning disability, mental health disability, chronic illness, Deaf or Deaf Plus identity and more are within the scope of this initiative. Of particular importance to us is a student's understanding of Disability as an identity and not a deficit.
Application Process
Nominations should come directly from the interested student, due by the application deadline listed below. A select group of identified candidates will then be invited to interview virtually with RIT. Recipients will be notified and students selected for the program must commit to participating by the date indicated below. 
Students with any accessibility needs or questions related to the application process may contact the RIT Disability Services Office at dso@rit.edu or 585-475-2023.
Application Timeline
2022-2023 Academic Year

March 1

Student self-nominations due 

Late March-Early April

Finalists to interview with RIT via Zoom 

Mid April

Decisions released to applicants 

May 1

Deadline for selected students to commit to the Fall 2022 Disability Leadership Program

Non-discrimination Statement: The RIT community is committed to a diverse, inclusive and dynamic learning, working and living environment.  RIT does not discriminate.  Disclosures regarding disability status will be kept independent of a student's admission review, unless disclosed directly with the Admissions Office.  Only students offered admission to RIT will be considered for the RIT / Microsoft Scholarship opportunity.