Saddam Alrobaie
Biotechnology
I always wanted to do research and learn new things. Being a McNAIR and LSAMP student I was able to accomplish my goals. This program helped me to grow and succeed not only in research but in my classes as well. It allowed me to gain hands on experience for working in Lab.  Faculty and staff in program are very helpful and caring. McNair/LSAMP program at RIT gave me great opportunities such as summer research, presenting research at national McNAIR Conference in Maryland. I will always be grateful to McNAIR for helping me to grow and giving me confidence to face real world.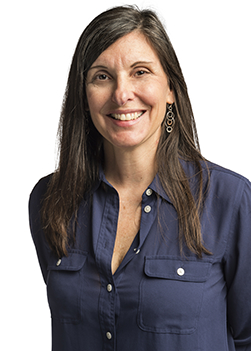 Margaret Bailey, Ph.D., P.E.
Senior Faculty Associate to the Provost for ADVANCE – PI, and Professor, Mechanical Engineering, Kate Gleason College of Engineering
Margaret Bailey, Ph.D., P.E.
Senior Faculty Associate to the Provost for ADVANCE – PI, and Professor, Mechanical Engineering, Kate Gleason College of Engineering
Funded through a National Science Foundation ADVANCE Institutional Transformation grant (NSF  209115), AdvanceRIT is a long-term, multi-faceted project designed to increase the representation and enhance career advancement of women faculty at RIT in science, technology, engineering, and mathematics disciplines which include social and behavioral science. The Office of Faculty Recruitment is a vital partner of AdvanceRIT. Together, the team examines the unique challenges experienced by women faculty of color and Deaf and Hard-of-Hearing faculty, and adapts interventions to address the needs of these key sub-populations. Combining research with programming, policy and practice enhancements drive long-term changes that are transforming RIT's culture, promoting inclusion, and expanding the representation of women on our faculty and among our campus leadership.  Our institutional transformation project as well as our university 2015-2025 strategic plan, Greatness Through Difference, provides us with a unique opportunity to reimagine our careers and our campus culture.  The Office of Faculty Recruitment plays a vital role in our continuing pursuit of embodying inclusivity as a core value.  The office serves as a leader on our campus and throughout the United States in promoting diversity within faculty hiring.  Over the years, it has successfully influenced RIT faculty search and hire practices in order to reduce unconscious bias and support the hiring of an excellent and inclusive community of new RIT faculty.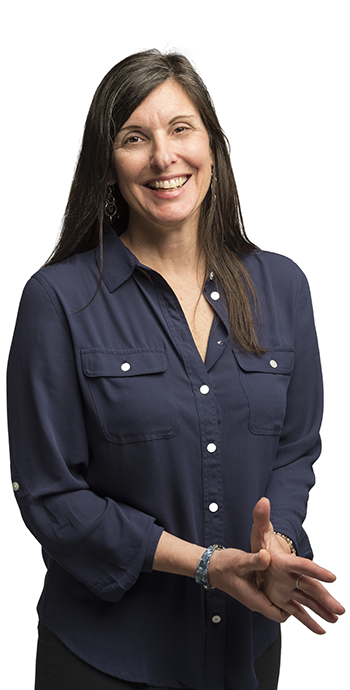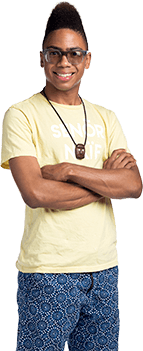 Jhade Benitez
Advertising Photography
When I applied to the Rochester Institute of Technology, my high school counselor suggested I apply for the Higher Education Opportunity Program (HEOP). I had no clue what it was going to be or what kinds of benefits the program had for students. My first year at RIT, HEOP was crucial to my academic success. I struggled with a couple of my classes, and I was fortunate enough to get a tutor, who met with me one on one a few times a week, so I can better understand the material that was being taught. HEOP has always been prepared to battle with their students, through academic difficulties and even personal matters. They have always been a huge family, because of the care put into our success. During the 6-week summer program right before the academic year, you meet everyone who you will probably speak to your entire 4 years of college. All different types of people, from all walks of life. I have always been able to count on my HEOP family for help, guidance, and just support in my endeavors. It has been such an honor being a part of the program.

Manufacturing and Mechanical Systems Integration
Tiffany Cable
Manufacturing and Mechanical Systems Integration
Growing up in a biracial family, and nowhere near my native community, I was left with many questions about my identity and my culture's history. The Future Stewards Program (FSP) has provided me with support on campus and assisted with my cultural search in understanding who I am. 
FSP has not only provided me with an inviting environment where I can learn and grow, but through the program I've been able to meet other Native Americans at RIT, and in the community, from whom I can learn from. I am a Manufacturing and Mechanical System Integration graduate student and through FSP I have been inspired to take the knowledge that I am learning now and apply it to my Native community in the future.
Trying something new is not always easy, but I appreciate all the help that FSP has provided for me. It has helped me grow to be a better person.
Bria Cherebin
Chemical Engineering
Although it has only been a year, RIT has become my community and the Chem-E Department my home. The professors are kind and willing to help; even professors I have not yet had. MCAS (Multicultural Center for Academic Success) has also been a huge part of my support system. I joined the RIT chapters AICHE (American Institute of Chemical Engineers) and NSBE (National Society of Black Engineers) to get involved outside the classroom, and volunteered with WE@RIT. The professional organizations exposed me to fellow engineering students of all disciplines. Through WE@RIT, I introduced high school girls to engineering and all that RIT has to offer. I look forward to future experiences such as going on my first co-op. I know upon graduation I will be prepared to begin my career as a successful Chemical Engineer. I am exactly where I am supposed to be. I love RIT, GO TIGERS!!!
Biomedical Sciences/Biology
Elaine Dolan
Biomedical Sciences/Biology
After only one year at RIT, I know that this is my home. Because of the amazing support from MCAS (Multicultural Center for Academic Success) and most certainly from the Rochester City Scholars Initiative, my college experience has been unparalleled, with help at every corner for almost any problem I may face. Since finishing my first semester, I have achieved a higher GPA than I would ever have expected, met some of the most wonderful people I have ever known, and realized what I am truly capable of accomplishing. Thanks to the Rochester City Scholars initiative, all of this became a financial possibility for me and my family! I look forward to seeing where I'll go next here at RIT, and what new possibilities will become realities in my future. I know that when I graduate, I will be a young professional, fully prepared for the life ahead of me. Thank you, RCS Initiative, and thank you, RIT!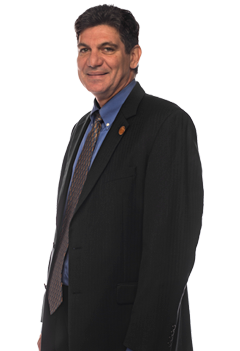 Associate Professor, Department of Industrial and Systems Engineering
Marcos Esterman, Ph.D.
Associate Professor, Department of Industrial and Systems Engineering
The OFR has played a significant role in increasing access to diverse talent at RIT.  I have been in the unique position to have seen these efforts from a variety of perspectives.  As a participant in RIT's inaugural signature FFCEP program, I personally experienced the many small intangibles that are needed to develop the relationships that give institutions an edge in access to a talent pipeline that while relatively small, is in high demand. These intangibles have allowed RIT to differentiate itself and I was impressed enough with RIT's efforts that I pursued a faculty position here.  Almost a decade later, I find myself in a role as a Faculty Associate to the Provost with a focus on retention of our AALANA faculty.  In that role I have done extensive analysis and the impact that the OFR has had on recruitment is clear. This is not surprising to me as I have been on the road with Renee and seen the efforts taken to make sure that RIT is in the forefront.
Criminal Justice/Sociology
Ja'Nai Gray
Criminal Justice/Sociology
The HEOP community has shaped my ability to grow not only as a person, but as a professional. Not only is HEOP a community, but HEOP is a family that I am very grateful to be part of!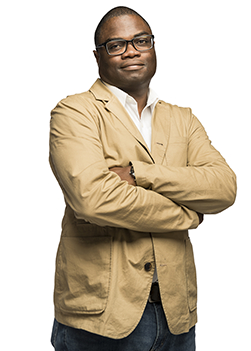 Associate Professor, Thomas H. Gosnell School of Life Sciences, College of Science
André O. Hudson, Ph.D.
Associate Professor, Thomas H. Gosnell School of Life Sciences, College of Science
I have truly enjoyed my time here at RIT.  It is a very comfortable and welcoming environment. RIT has taken a holistic approach to address a variety of issues related to diversity, pluralism and inclusiveness. It is evident that this approach is valued by all of the stakeholders, from the board of trustees and the president right down to the students.  Diversity is ingrained in the RIT culture and it plays an integral role in who we are.  As a faculty member, I have avenues for peer impact and mentoring through the AALANA Faculty Advisory Council and the AALANA Faculty Associate to the various mentoring programs in my home College (Science). RIT has created numerous opportunities for me to be supported and to be advocated for throughout my career.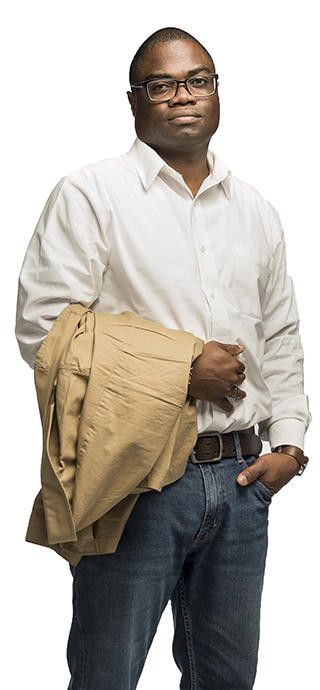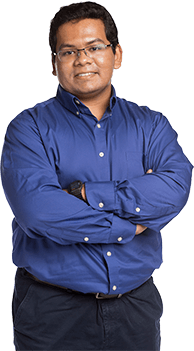 S.M. Huq
Microelectronics
RIT HEOP program has connected me to the academia beyond the classrooms and courses. It made me feel that I am, along with others, are the manifestation of my University's power and sucess. HEOP staffs and the advisors are always here for me whenever I needed them, whenever I was going though difficulties. They helped me to stay focused on my goals and prioritize the tasks. RIT HEOP program convinced me that I made the right choice when I came to RIT because the program ensured that I have the best college experience while I am here. The advisors of HEOP provides every opportunity they possibly can for the students towards personal and professional growth. I am very lucky to be part of this great HEOP family because without their support It wouldn't have been possible for me to continue and afford a college life in a great private college such a RIT. I am grateful that HEOP saw the potential within me. I hope this program will continue long after I graduate and help out students who deserve their services.

Computational Mathematics
Brendan John
Computational Mathematics
The Future Stewards Program has played a huge role in my career at RIT. I became dedicated to attending RIT while taking part in a Future Steward's sponsored campus visit the Summer before my junior year of high school. I along with other students from Salamanca, NY, located on the Allegany Indian Reservation of the Seneca Nation of Indians, were hosted by Future Steward's staff and introduced to the support services offered and the educational programs offered at RIT.
The Future Stewards Program has created a community that is welcoming to Indigenous students of all backgrounds, and has established support for students that are disconnected from their culture while transitioning to RIT. Personally, I have benefited most from the various research opportunities that FSP has introduced me too, as well as the conferences and symposiums I have been able to attend and present my research at.
Additionally, Future Steward's introduced me to the American Indian Science and Engineering Society (AISES) and provided opportunities such as attending the AISES National Conference multiple times. By attending the conference I've been able to network with companies in my field and present research. This past year, I received a co-op for this summer and fall, and I also received an award for my research presentation on "Capturing Human-Planned Robotic Grasp Ranges." These experiences have been vital in preparing me for graduate school, as I continue to build a strong research background in my field (Math/Computer Science) and network with others in academia.
Computing and Information Technology
Brianna Jones
Computing and Information Technology
With every year that passes I am increasingly grateful with my decision to become involved with I'm First.  Being a first generation college student leaves one open to an enormous amount of stress.  Trying to figure out college while going through that period of self-discovery is challenging.  I started out in a different major and the strain of being in the wrong program left me feeling lost. 
First generation students especially need those one or two people that they can talk to in order to discuss all factors of their growth - I'm First was a great way for me to find those people!
I'm First helped me stay on or get back on track whenever I needed it.  All the advisors are lively and are there to help you succeed whether that be for classes, getting co-ops, or just general life advice.  I'm First has helped me figure out where I'm supposed to be, how to achieve my goals, and guided me to be successful both during and after my collegiate years.
Samuel McClarin
Business Management
When considering where to go to college, RIT was the choice. I didn't apply anywhere else. I knew this was where I wanted to be. Now, in my last semester, as I reflect on my time here, I know I made the best choice. As a Rochester City Scholar, I was provided a support network through the Multicultural Center for Academic Success (MCAS) from my first day on campus. The office provided me with an opportunity through the Summer Bridge Program to learn how to study, manage my time, connect with professors, and make lasting friendships. MCAS has been my biggest supporter while I've been here, and has made college feel like a much easier task than it really is. Now, through MOCHA (Men of Color, Honor, and Ambition), I have been handed an opportunity to push myself even further professionally with a group of individuals committed to succeeding in life. I came to RIT expecting a great education, and am leaving with so much more than I could have ever imagined.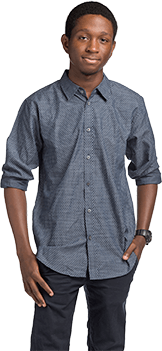 Electro-Mechanical Technology
Davierraven Simmons
Electro-Mechanical Technology
RIT is a new, exciting and challenging environment especially for an inner city student. Coming into RIT I had no idea how I would accomplish some of my goals with such a vast range of clubs, classes and societies. HEOP has helped me adopt the proper everyday habits I need to be successful here. The HEOP staff was excellent in integrating me into the community here and giving me the tools I need to become the student I imagines I would be. Now I can honestly say that I have a sense of community, belonging and a great support system emotionally and academically.

Melissa St Preux
During my five years here at RIT I've really grown as a leader, a professional and individual. I have been a member of NSBE (National Society of Black Engineers) and am currently the vice president of the organization. Because of NSBE, I've had four amazing co-op experiences at NASA's Johnson Space Center and could not be more excited to head to Houston, Texas after I graduate in May. The resources and support from MCAS (Multicultural Center for Academic Success) have also been a huge part of my success at RIT.
I am huge supporter of influencing younger generations in our communities to pursue higher education, particularly in STEM. I am proud to be a student at RIT and I'm excited to earn my Bachelor of Science degree in Mechanical Engineering. If there were one thing I wish I knew as a freshman, it would be that my education is MY education. There may be requirements that need to be fulfilled in order to graduate and the advice of advisors and mentors along the way is extremely valuable, but ultimately the path that gets me there is created on my terms. Make sure you do what makes you happy and everything else will fall into place.
Maria Tovar
Business Management
The HEOP program has meant a lot for me. It has given me the opportunity to be the first in my family to start college and start my journey. This is my first year and I can already say I love college thanks to the HEOP program for all the support it has to offer. During the summer program I had the chance to meet many other talented freshman students. We are all ambitious, intelligent, and have a bright future ahead of us. All that was needed for us to succeed was motivational support, and I honestly can say that we all found it here in the HEOP at RIT.
Associate Dean for Undergraduate Education and Professor
Laura Tubbs
Associate Dean for Undergraduate Education and Professor
My favorite part of my job as the COS College Liaison to OFR is attending the Compact Conference for Diversity each fall.  Minority Ph.D. students and recent Ph.D. recipients from all over the country who are interested in academic careers attend this conference.  Several of the College Liaisons join Renee Baker as recruiters for RIT at the conference each year.  We get to spend time chatting with some wonderful young people who are so excited about what they are doing and about the prospect of a career in academia.  This opportunity to get the word out about RIT to those we meet as well as then hopefully to their friends and colleagues is an important part of our effort to attract strong diverse candidates for all of our academic positions.
Fatima Zara
Biotechnology
Transition from community college to four-year institute was challenging but Being part of McNair/LSAMP program I was able to gain experience and confidence. I have always been passionate to do research and through this program I'm the getting real world experience in this field. I was able to present my research at McNair national conference. Staff in this program is very helpful and have played great role in my path to success.