RIT hosts 9/11 commemoration with speakers, flag display, tributes
David Oliver of RIT's Veterans Upward Bound will address cadets and community at annual vigil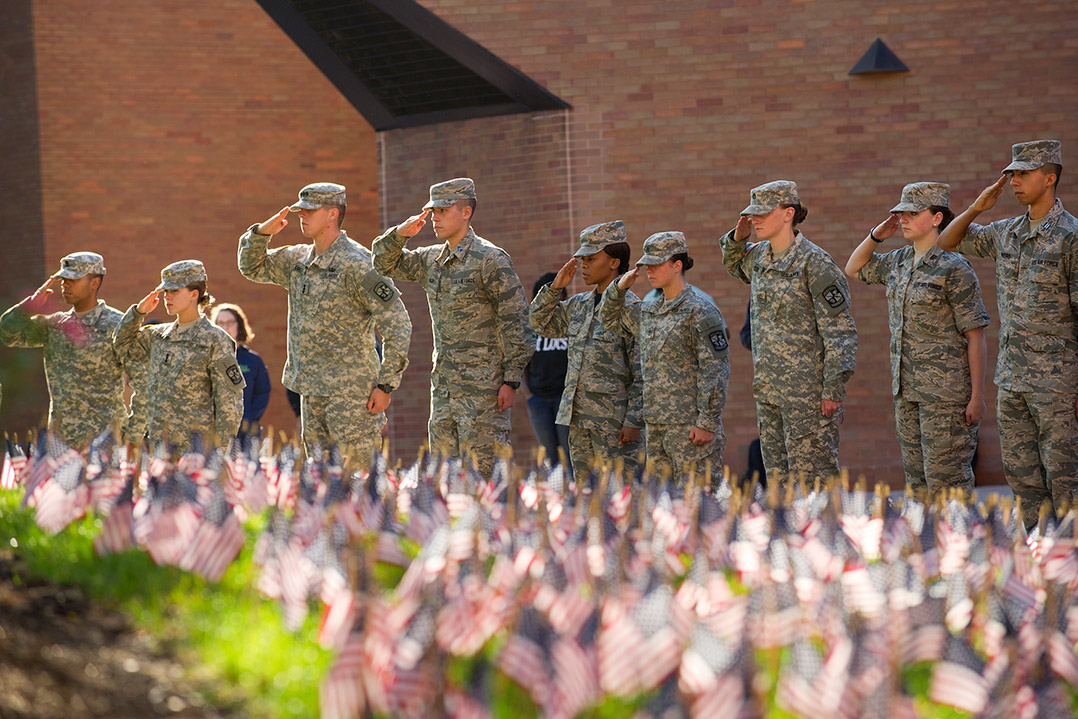 A. Sue Weisler
The Army and Air Force ROTC programs will commemorate 9/11 from 8:20 to 10:30 a.m. on Friday, Sept. 10, in front of the Sentinel and Student Alumni Union on the Rochester Institute of Technology campus.
The detachments will host speaker David Oliver, assistant program director for RIT's Veterans Upward Bound Program, who will speak to cadets and community guests at 9:10 a.m.
Oliver, who has served as operations sergeant major for the 42nd Infantry Division, is a 36-year veteran of the U.S. Army. He will speak about military service and insights about veterans returning from deployments. With the campus Upward Bound program, Oliver assists veterans seeking college degrees and he collaborates with regional partners to ensure veterans have adequate support services and community connections.
Taps will be played in front of a flag array at 8:46 a.m., 9:03 a.m., 9:37 a.m., and 10:03 a.m. as a tribute to individuals who lost their lives during the four terrorist attacks in New York City; Washington, D.C.; and in Pennsylvania.
Prior to the commemoration, the Arnold Air Society—a professional and honorary service organization comprised of cadets from regional officer candidate training and university ROTC programs—will be accepting donations for flags that will be displayed in front of RIT's Sentinel. Donations will go toward the Families of Freedom Scholarship Foundation. This is the 10th year RIT has hosted the event.