"We're finally feeling empowered to speak openly about racism in the newsroom."- Soledad O'Brien
Journalists of color confront racism both out in the field and in their own newsrooms according to the former CNN anchor Soledad O'Brien in a July New York Times op-ed.
Let's talk about the challenges and opportunities Black journalists face.
Let's learn why Black representation matters.
Join us for a Zoom discussion on how race impacts journalists of color presented by RIT's Division of Diversity & Inclusion and the RIT Journalism Program in the School of Communication, College of Liberal Arts.
PANELISTS: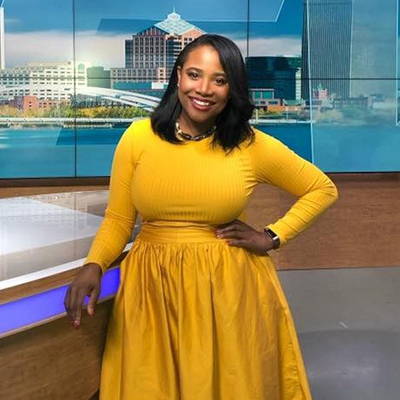 KAREN EDWARDS  |  Spectrum News Rochester Evening Anchor
Karen Edwards is the evening anchor for Spectrum News Rochester. A journalism graduate of Kennesaw State University in metro Atlanta, Ga., Karen has reported on a variety of topics in her seven-year career and is passionate about diversity in newsrooms. 
Facebook: Karen Edwards Reports 
Twitter: KarenEdwardsTV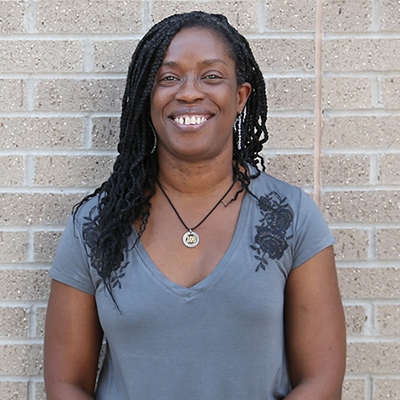 SHEILA RAYAM  |  Community Engagement Editor
A journalist for more than two decades, Sheila Rayam serves as the Community Engagement Editor at the Democrat and Chronicle. In her capacity as lead of the D&C's Mobile Newsroom initiative, Sheila helps her colleagues connect with and build trust in communities that have been traditionally underserved in media. Sheila is a Rochester native, a graduate of Buffalo State College and a proud member of Zeta Phi Beta Sorority Inc., which is celebrating its centennial anniversary this year. 
APRIL FRANKLIN  |  Host and Reporter for WXXI news
Before her current role as the local host of WXXI's Weekend Edition and reporter at WXXI News, April Franklin spent 12 years working in the Emergency Department at URMC. Her passion for community and storytelling led her to earn a Bachelor's degree in Journalism and Broadcast from SUNY Brockport. April is a member of the National Association of Black Journalists and the current Vice President of Rochester Association of Black Journalists.
DR. KATRINA M. OVERBY  |  Post-Doctoral Research/Adjunct Faculty, RIT
Dr. Katrina M. Overby (KO) is an activist scholar whose research interests broadly include race, sexuality, and gender in media, specifically social media, television and film. She is a native of Indianapolis, Ind., and received her doctorate from The Media School at Indiana University in Bloomington in August 2019. Her dissertation was titled: Doin' it for the Culture: Defining Blackness, Culture, and Identity on Black Twitter.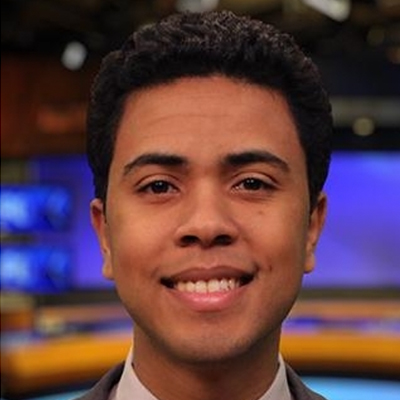 TYLER BROWN  |  News Reporter 13 WHAM News
Tyler Brown is an AP award-winning journalist and currently a television reporter with 13 WHAM News in Rochester. He has previously worked as a reporter and anchor at WBNG 12 News in Binghamton, New York and as a director for WWBT NBC 12 in his hometown of Richmond, Virginia. He is a Liberty University graduate with a passion for storytelling and helping others.
JOSHUA RASHAAD MCFADDEN  |  Assistant Professor of Photography at RIT
Joshua Rashaad McFadden, a photographic artist and assistant professor of photography at Rochester Institute of Technology, is originally from Rochester. His work primarily explores African American male identity, masculinity, notions of the father figure, and the photographic archive. McFadden won the 2018 Communication Arts Award of Excellence for his "I Am A Man" series with Smithsonian Magazine. McFadden has been published in The New York Times Lens, New York Times Magazine, Time Magazine, The Atlantic, Travel + Leisure, Smithsonian Magazine, Vanity Fair, Wall Street Journal, HuffPost, The Washington Post, and Financial Times. McFadden's work has exhibited at institutions such as the George Eastman Museum and Fotografiska New York.
Panel Moderator: Jonathan Ntheketha
---
Contact
Hinda Mandell, Ph.D. | Associate Professor Director, Journalism Program | School of Communication
Event Snapshot
When and Where
Who
Open to the Public
Interpreter Requested?
No
Topics
alumni
community outreach
diversity
faculty
student clubs and organizations
student experience