RIT Title IX Rights & Resources at RIT
"No person in the United States shall, on the basis of sex, be excluded from participation in, or denied the benefits of, or be subjected to discrimination under any educational program or activity receiving federal assistance."
Title IX of the Education Amendments of 1972
What do you need to know?
Title IX violations are taken very seriously at RIT. RIT is committed to investigate complaints of sexual discrimination, sexual harassment, sexual assault and other sexual misconduct, and to ensure that appropriate action is taken to stop the behavior, prevent its recurrence and remedy its effects.
Federal law prohibits discrimination on the basis of gender. All students, faculty, and staff are protected under Title IX and have the right to an internal complaint if you or someone you know at RIT have experience any of the following prohibited behaviors:
Sexual Misconduct means sexual activity that is not based on affirmative, mutual, knowing, and freely given consent by individuals with the capacity to consent, including sexual assault, non consensual sexual contact, and non-consensual sexual intercourse.

 

Sexual Harassment means unwelcome conduct of a sexual nature, which unreasonably interferes with work or the educational environment. Sexually harassing conduct is offensive, unwanted or intimidating behavior of a sexual nature and may be physical, verbal, written, visual, or may occur by electronic means. When harassment becomes so severe or pervasive as to unreasonably interfere with an individual's ability to work, learn or participate in RIT's programs, or when the receipt of some benefit is linked to another's submission to sexual behavior, it is in violation of this policy. RIT reserves the right to remedy, and to discipline, behavior that is offensive even if it is not in violation of this policy if it may lead to a violation of this policy if left unaddressed. However, the fact that a person was personally offended by a statement or incident does not alone constitute a violation of this policy. RIT shall consider the context of a communication or incident, the relationship of the individuals involved in the communication or incident, whether an incident was an isolated incident or part of a broader pattern or course of offensive conduct, the seriousness of the incident, the impact of the incident, and whether the incident would be considered offensive to most people, as opposed to a particular person.

 

Sexual Violence means any act of a sexual nature prohibited by applicable federal, state or local laws including, but not limited to rape, sexual abuse, sexual assault, sexual battery and sexual coercion.

 

Gender Discrimination is much like sexual harassment and is evaluated based on the same standards. However, gender-based harassment need not be sexual in nature and is instead characterized by hostility because of gender, gender expression, or gender-stereotyping, including failing to conform to stereotypical notions of masculinity or femininity.

 

Retaliation for reporting acts of discrimination listed above
Even RIT Offices and employees who cannot guarantee confidentiality will maintain your privacy to the greatest extent possible. The information you provide to a nonconfidential resource will be relayed only as necessary for the Title IX Coordinator to investigate and/or seek resolution. If an individual discloses information during a public awareness event, a protest, during a class project, or advocacy event RIT is not obligated to investigate based on the public disclosure. RIT may however use the information provided in an effort to further educate about prevention efforts.

 
The relevant RIT policies include: C6.0 Policy Prohibiting Discrimination and Harassment | D18.0 Student Conduct Process | D18.1 Alcohol and Other Drugs | D19.0 Student Gender-Based and Sexual Misconduct Policy - Title IX
Jump to:
Title IX Coordinator and Deputy Coordinators
The Title IX Coordinator is responsible for ensuring is compliant with Title IX. The Deputy Coordinators assist the Title IX Coordinator in fulfilling RIT's obligations under Title IX.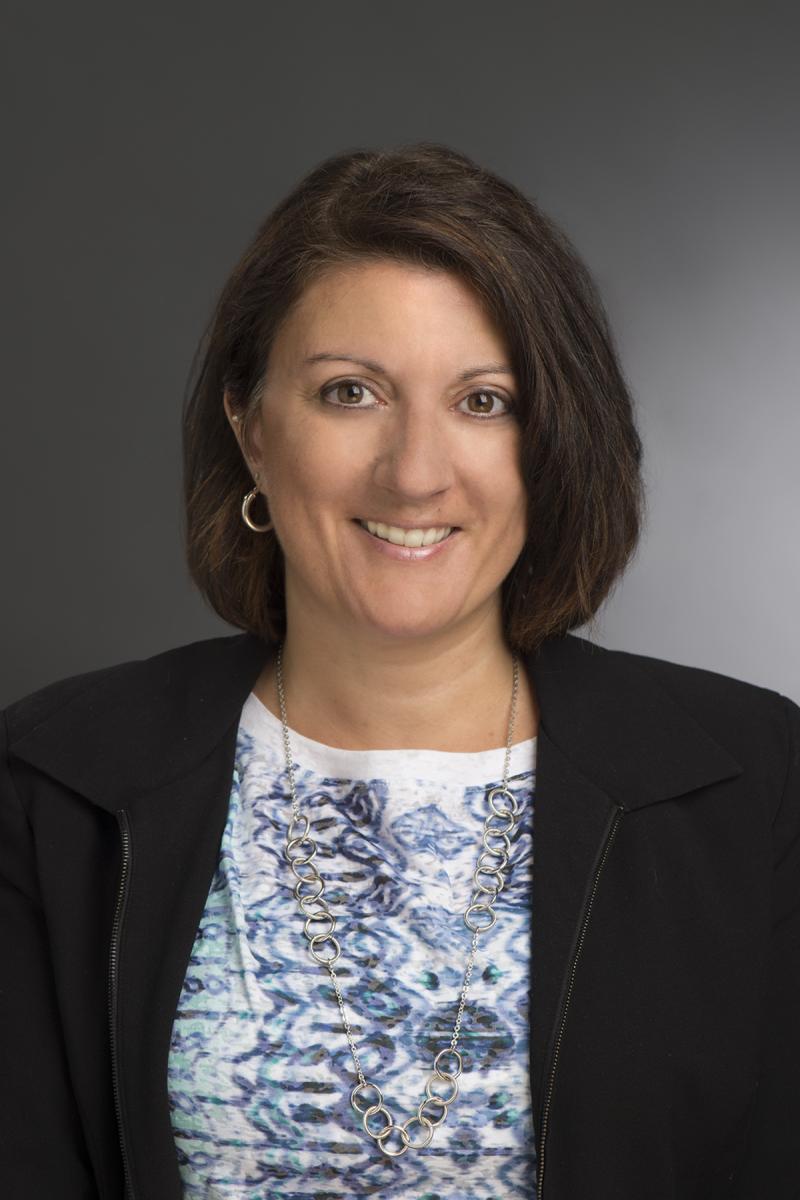 Stacy DeRooy
Title IX Coordinator
Clery Compliance Officer
Office of Compliance and Ethics 
Room 2188  August Center
585-475-7158
stacy.derooy@rit.edu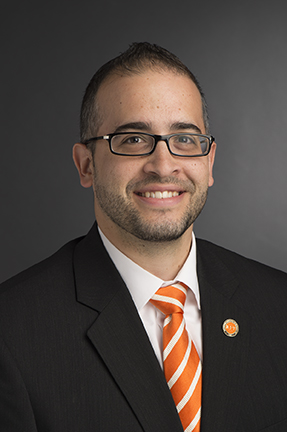 James Macchiano
 Director for Multicultural Center for Academic Success
Deputy Title IX Coordinator
SAU, room 2308
2 Lomb Memorial Dr.
585-475-2290
jjmmcs@rit.edu
Amy Stornello
NTID Deputy Title IX Coordinator
Building 60, Room 2647
585-709-1120 (text)
Video Phone 585-391-9990
alsrla@ntid.rit.edu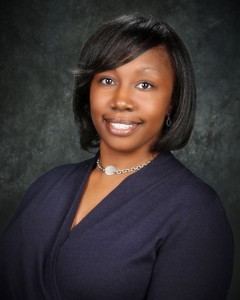 Natosha McDonald 
Deputy Title IX Coordinator 
Senior HR Manager, Human Resources 
9 Lomb Memorial Dr.
Rochester, NY 14623
585-475-5535
585-475-2424
nnmpsn@rit.edu
---
Anonymous Reporting
Anonymous reporting is available through the RIT Ethics and Compliance Hotline. The hotline is independently operated to maintain the anonymity of all reporters. You may submit a report via the secure ethics reporting website or by calling (866) 294-9358 or (866) 294-9572 TTY. This hotline can be used for either direct or anonymous reporting.
RIT's Ethics and Compliance Hotline
Please note that RIT's Ethics and Compliance Hotline is not intended to replace or supersede any existing reporting methods or protocols; furthermore, it is not to be used to report matters related to health, fire, or safety emergencies, or personnel issues other than harassment or discrimination, or academic matters.
---
Confidential Resources
---
Internal Resources
If you are ready to make a report, or you would like to speak to someone about RIT's Title IX policies, procedures or available resources, non-confidential resources include:
RIT Public Safety
24 hours a day, 7 days a week
585-475-2853 (V)585-475-6654 (TTY)
www.rit.edu/publicsafety
Services provided at no cost
RIT Student Government Office585-475-4043
sgstaff@rit.edu
Assistance with legal services provided at no cost
---
External Resources
Non-campus resources available include:
NYS Police Sexual Assault Hotline
844-845-7269
National Domestic Violence Hotline
24 hours a day, 7 days a week
800-799-7233
www.thehotline.org
Services provided at no cost
National Dating Abuse Helpline
24 hours a day, 7 days a week
866-331-9474
www.loveisrespect.org
Services provided at no cost
Information on sexually transmitted infections and sexual assault forensic examinations can be obtained from:
RESTORE Sexual Assault Services
Monroe County: 585-546-2777
24-hour hotline
Definition of Affirmative Consent 
"Consent" means the ability to engage in activity knowingly and voluntarily. Consent to sexual activity must be affirmative, and, whenever the word "consent" is used in this policy, it should be understood to mean affirmative consent as defined here. Affirmative consent to sexual activity must be knowing, voluntary, and mutual decision among all participants to engage in sexual activity. Consent can be given by words (verbal or signed) or actions, as long as those words or actions create clear permission regarding willingness to engage in sexual activity. Silence or lack of resistance, in and of itself, does not demonstrate consent. The definition of consent does not vary based upon a participant's sex, sexual orientation, gender identity, or gender expression. Consent must be mutual and exist from the beginning to end of each instance of sexual activity and for each form of sexual contact. Consent cannot be gained by force, by ignoring or acting in spite of the objections of another. Consent to one form of sexual activity does not imply consent to other forms of sexual activity. There is no duty to fight off a sexual aggressor. Consent may be initially given but can be withdrawn at any time. When consent is withdrawn or can no longer be given, all sexual activity must stop. Consent to engage in sexual activity is required regardless of whether the person initiating the sexual act is under the influence of drugs and/or alcohol. A person shall not knowingly take advantage of another person who has an intellectual or physical disability, who is incapacitated by prescribed medication, alcohol or other chemical drugs, or who is not conscious or awake, and thus is not able to give consent as defined above. Further, consent cannot be given when it is the result of any coercion, intimidation, force, or threat of harm. Consent is active, not passive. In addition, certain states have designated a minimum age under which a person cannot give consent. In the state of New York, the age of consent is 17.
Student Bill of Rights
All students at Rochester Institute of Technology have the right to:
Make a report to local law enforcement and/or state police.
Have disclosures of domestic violence, dating violence, stalking, and sexual assault treated seriously.
Make a decision about whether or not to disclose a crime or violation and participate in the judicial or conduct process and/or criminal justice process free from pressure by RIT.
Participate in a process that is fair, impartial, and provides adequate notice and a meaningful opportunity to be heard.
Be treated with dignity and to receive from the institution courteous, fair, and respectful health care and counseling services, where available.
Be free from any suggestion that the reporting individual is at fault when these crimes and violations are committed, or should have acted in a different manner to avoid such crimes or violations.
Describe the incident to as few institution representatives as practicable and not be required to unnecessarily repeat a description of the incident.
Be protected from retaliation by RIT, any student, the accused and/or the respondent, and/or their friends, family and acquaintances within the jurisdiction of the university.
Access to at least one level of appeal of a determination.
Be accompanied by an advisor of choice who may assist and advise a reporting individual, accused, or respondent throughout the judicial or conduct process including during all meetings and hearings related to such process.
Exercise civil rights and practice of religion without interference by the investigative, criminal justice, or judicial or conduct process of RIT.
---
Options for Assistance
*

Indicates the office is a confidential resource
Information on sexually transmitted infections and sexual assault forensic examinations can be obtained from:
RESTORE Sexual Assault Services
Monroe County: 585-546-2777
24-hour hotline
Title IX Process
Resources/Training
Jump to:
Important Dates
February 15
Survey launches.
February 18 - Gosnell Lab, Room 1365 6pm-8pm (interpreting requested)
Participation and Pizza - come take the survey, have some pizza and ask questions of the staff on hand!
February 22 - NRH, Computer lab 6pm-8pm (interpreting requested)
Participation and Pizza - come take the survey, have some pizza and ask questions of the staff on hand!
March 1 - NTID Learning Center, Room 2450 LBJ (interpreting requested)​
Participation and Pizza - come take the survey, have some pizza and ask questions of the staff on hand!
March 6
Survey closes.
---
FAQ
How was the survey developed?
The survey is informed by an exhaustive literature review on sexual violence research, relevant federal and state legislation, existing climate surveys, the White House Task Force report, and Department of Education guidance. The survey has been reviewed by student affairs administrators, Title IX coordinators, faculty, topic experts, and recent college graduates.
What are the survey components and questions?
The EAB Campus Climate Survey consists of a survey core and three optional: Community Behaviors, Community Attitudes, and Relationship Dynamics. The survey is completely anonymous. View sample questions from the climate survey. Please email the climate survey team (climatesurvey@eab.com) if you would like to see the full version of the survey.
Who is the target audience?
The survey is for full-time and part-time undergraduate, graduate, and professional students, not faculty, administrators, or other university employees.
How long is the survey?
The survey core will take 8-12 minutes to complete and each optional module will take 2-5 minutes. The survey employs skip logic that creates a custom path through the survey that varies based on a respondent's answers.
Can I customize the survey content?
The EAB Campus Climate Survey has been thoughtfully designed and rigorously tested by student affairs administrators, counselors, Title IX coordinators, faculty, topic experts, and recent college graduates. The survey has also been piloted at over 30 colleges and universities and adjusted based on pilot member feedback.
Only select student demographic questions are customizable. Institutions can also include up to three institution-specific questions. The remainder of the survey content cannot be customized.
Who will administer the survey?
Each institution is responsible for sending out the survey invitation and reminder emails to students. We recommend that the email communication be sent by an administrator on campus who students recognize and respect.
It is important that the survey invitation and reminder emails come from a university affiliate and not EAB to increase the likelihood that students will open the emails and take the survey.
How long is the survey open?
The survey remains open at each institution for 3 weeks, at which time it automatically closes.
Who will analyze the data?
EAB will provide participating institutions with a high-level analysis of the survey results along with the raw data file. EAB will not otherwise release your institution's data.
Will my institution's data be made public?
No. The survey data will be received through EAB's SurveyGizmo survey platform. All student data will be anonymous and kept confidential. We will not publically release institution-specific results. However, you may choose to share your institution's results.
Will EAB benchmark institutions?
EAB will release a report of overall data trends. All results will be reported in the aggregate. The report will in no way identify individual respondents or institutions that participated in the study. Individual survey responses will remain anonymous and confidential.
In order to protect the privacy of all participating institutions and respondents, EAB will not release an aggregate report if fewer than 10 institutions participate in a survey cohort.
How much does the survey cost?
The core survey, optional modules, and high-level data analysis are included in your Students Affairs Forum membership. However, we strongly recommend setting aside funds for incentives to boost response rates.
My institution is interested in administering the EAB Campus Climate Survey. What do I do next?
Enrollment in the spring 2016 cohort closed on December 18, 2015. Institutions can now enroll in the fall 2016 survey cohort to administer the climate survey during the fall 2016 semester. Cohort enrollment is open until June 30, 2016. If your institution would like to join the fall 2016 cohort, or indicate early interest in the spring 2017 cohort, contact the climate survey team at climatesurvey@eab.com.
Should I wait to see if the CASA legislation passes before deciding whether to use EAB's survey?
Experts predict that the CASA legislation won't pass as it is currently written. We recommend that institutions move forward with their efforts to implement a climate survey on campus in the near term. The EAB Campus Climate Survey is a high-quality instrument that will help institutions to better understand the scope of sexual violence on campus and to improve their prevention and response efforts. Climate survey team members have met with Senator Gillibrand's and Senator McCaskill's staff about our work in this area and we are continuing to closely monitor the proposed legislation.
Should I administer the survey in the fall or spring semester?
The EAB Campus Climate Survey asks about students' experiences since the beginning of the current academic year. For this reason, we recommend that institutions administer the survey during the spring semester. However, institutions may choose to administer the survey during the fall semester to better align with their campus schedule.
---
Survey Results