RIT relies mostly on U.S.-manufactured and locally sourced goods and services for fall infrastructure upgrades
88 percent of total goods purchased for fall reopening came from American-made sources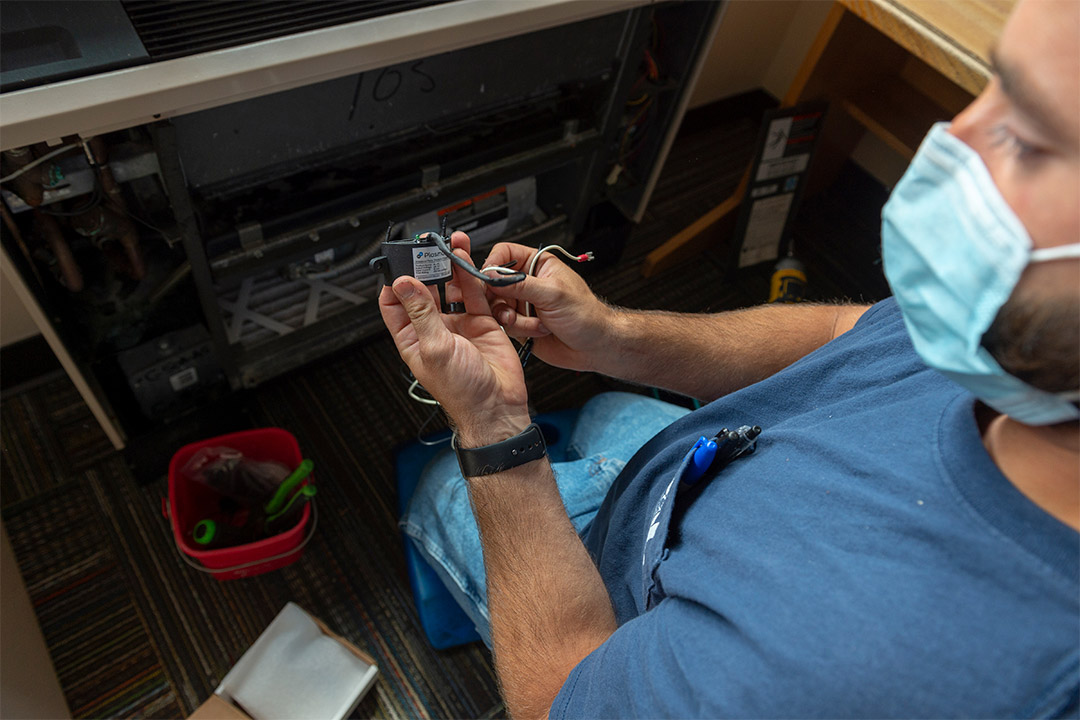 Elizabeth Lamark
As RIT makes changes and enhancements to the campus's infrastructure, cleaning, and safety procedures to prepare to reopen this fall, it is doing so largely thanks to the help of American-manufactured and sourced supplies.
Debra Kusse, executive director of procurement, said that 88 percent of the goods purchased to prepare the university to reopen in the fall are U.S.-manufactured and/or locally sourced. Some of the American-made products include air ionization systems manufactured in Connecticut, spray bottles for disinfectant made in Ohio, and 900 touchless hand sanitizer dispensers from Auburn, N.Y. Rochester-based companies sourced everything from new shuttle bus services to additional custodial staffing to more Adirondack chairs for outdoor seating.
While some products such as masks, thermometers, and webcams could not be sourced from American manufacturers, Kusse said she was pleased that a majority of the university's purchases for fall infrastructure upgrades could help support the U.S. economy and workforce during the pandemic.
"We were charged with securing U.S.-made goods whenever possible to assist in keeping American workers employed during the pandemic," said Kusse. "Our buyers did their best to source American-made goods and in only a few instances did we have to turn to essential products made outside of the U.S. The pandemic reminded us how dependent we are on our supply chain and how important strong supplier relationships are to RIT. Working together and with our suppliers allowed our team to create efficient and effective sourcing solutions."