Housing Selection 2022-2023
Housing Selection 2022-2023
Housing Selection is the process you must participate in to secure RIT housing for the 2022-2023 academic year
To Complete a 2022-2023 Housing and Dining Contract
Housing Renewal
Has now ended
Students who live in the RIT Inn, Perkins Green, Riverknoll, 175 Jefferson, or University Commons this year are eligible to participate in Housing Renewal. Students that decide not to renew their current space or miss the opportunity to renew for 2022-2023, may still participate in Room Selection. 
Room Selection
Begins

January 24, 2022
Students who live in Residence Halls, Global Village, or Greek Circle this year are eligible to participate in Room Selection. Students who did not renew their current room during Housing Renewal and students living in non-RIT housing, on co-op, or studying abroad may participate in this process.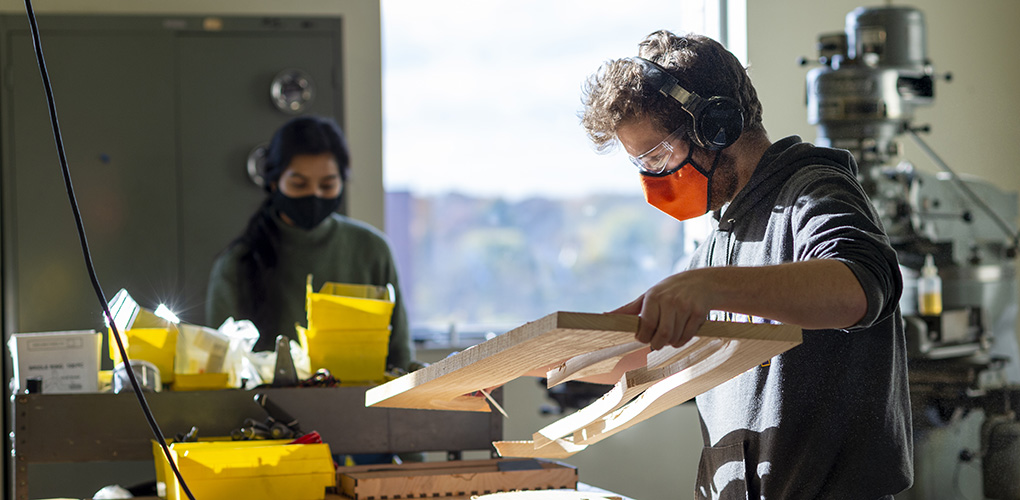 Students living in RIT Housing consistently perform better academically than students living off campus.
Home of thinkers, makers, doers
Room Selection
As you choose your RIT housing, consider if you will search for housing as an individual or with a roommate(s). Make sure to review our residences, rates, and housing comparison tool to choose the housing option that is the best fit for you.
Save These Dates
January 24 - 30: Complete contracts and form your roommate group
February 3: Room selection appointments emailed
February 7 -18: Select your room
Eligibility
Students currently living in Residence Halls, Global Village, or Greek Circle

Students who did not renew their current room in RIT Inn, Perkins Green, Riverknoll, or University Commons during Housing Renewal 

Students previously living in non-RIT housing, on co-op, or studying abroad