Housing Selection 2022-2023
Housing Selection 2023-2024
Housing Selection is the process you must participate in to secure RIT housing for the 2023-2024 academic year
To Complete a 2023-2024 Housing and Dining Contract
The Housing Selection process is now closed. Students may still complete a 22-23 housing application. Current students that did not participate in housing selection and all incoming transfers and graduate students are assigned at a space available basis.
Housing Renewal
October 31 - November 6
Students who live in the RIT Inn, Perkins Green, Riverknoll, or University Commons this year are eligible to participate in Housing Renewal. Students that decide not to renew their current space or miss the opportunity to renew for 2022-2023, may still participate in Room Selection. 
Room Selection
February 6 - February 12
Students who live in Residence Halls, Global Village, 175 Jefferson, or Greek Circle this year are eligible to participate in Room Selection. Students who did not renew their current room during Housing Renewal and students living in non-RIT housing, on co-op, or studying abroad may participate in this process.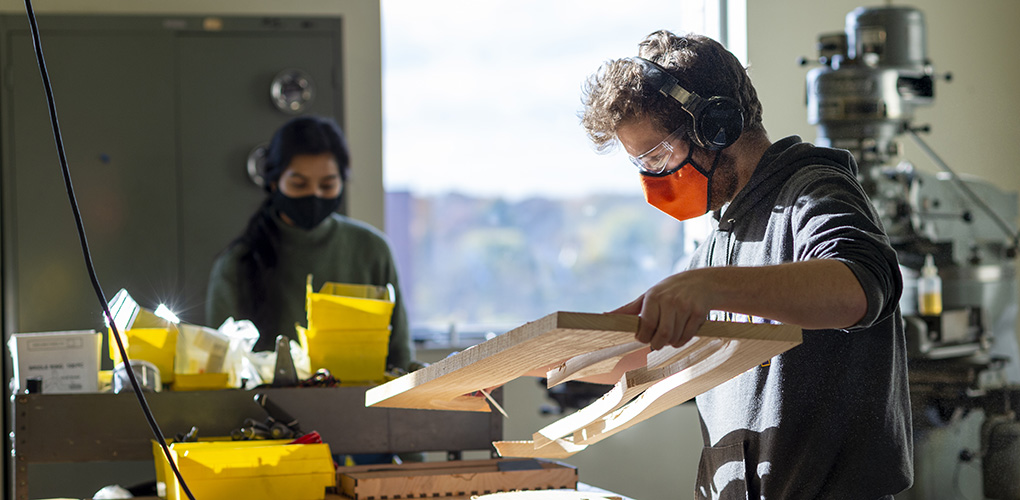 Students living in RIT Housing consistently perform better academically than students living off campus.
Housing Renewal
The Housing Renewal Process occurs in Fall Semester. This process is to renew your current renewable housing for the next academic year.
Criteria to be able to renew:
You must live in a renewable housing location. These locations are:
University Commons

Perkins Green

Riverknoll

The RIT Inn (*Exception: RIT Inn will be able to renew that location but not the space. You will receive an email when you have been assigned to the upper class community. Once you have been assigned, please return to mylife.rit.edu and click on the My Assignment button to view your room assignment, roommate, and additional information.) 
You can renew any of these spaces including singles and one bedrooms. If you fail to renew your space during the renewal process you must participate in the Room Selection process. 
Steps to renew:
Login to the https://myLife.rit.edu portal

Select Housing and Dining icon

Select academic year that applies to you

Complete all portions of the contract

Click the button that says "Renew Room Space"
Home of thinkers, makers, doers
Room Selection
As you choose your RIT housing, consider if you will search for housing as an individual or with a roommate(s). Make sure to review our residences, rates, and housing comparison tool to choose the housing option that is the best fit for you.
Save These Dates
February 6 - 12: Complete contracts and form your roommate group
February 16: Room selection appointments emailed
February 20 - March 3: Select your room
Eligibility
Students currently living in Residence Halls, Global Village, 175 Jefferson, or Greek Circle

Students who did not renew their current room in RIT Inn, Perkins Green, Riverknoll, or University Commons during Housing Renewal 

Students previously living in non-RIT housing, on co-op, or studying abroad