Electric Vehicle Team (EVT)
The RIT Electric Vehicle Team is a student-run organization dedicated to promoting electric vehicles on a worldwide stage through the demonstration of real-world electric drivetrains. We are constantly exploring new ways to integrate electric propulsion into various transportation platforms. At Imagine RIT, we plan on showcasing the vehicles and technologies that we have been working on to the public. We will be showing our 2nd generation electric race motorcycle (REV 2) which competed at The Pikes Peak International Hill Climb in June 2019 and won the eMotoRacing varsity challenge event in July 2019.
Our vehicles incorporate elements across multiple engineering disciplines. Our team designs and develops in-house electronics, custom battery packs, frames, and software. The Electric Vehicle Team is at the forefront of innovation.
We want to demonstrate the usability, safety, and effectiveness of fully electric systems to all Imagine RIT visitors. Our presentation will offer a peek into the possibilities of electric vehicle racing. Using physical vehicles as an integrated component of our presentation will allow the visitor to see beyond the technical figures and diagrams. The visitor will be able to see how the technical "paper" elements come together to become a completed vehicle.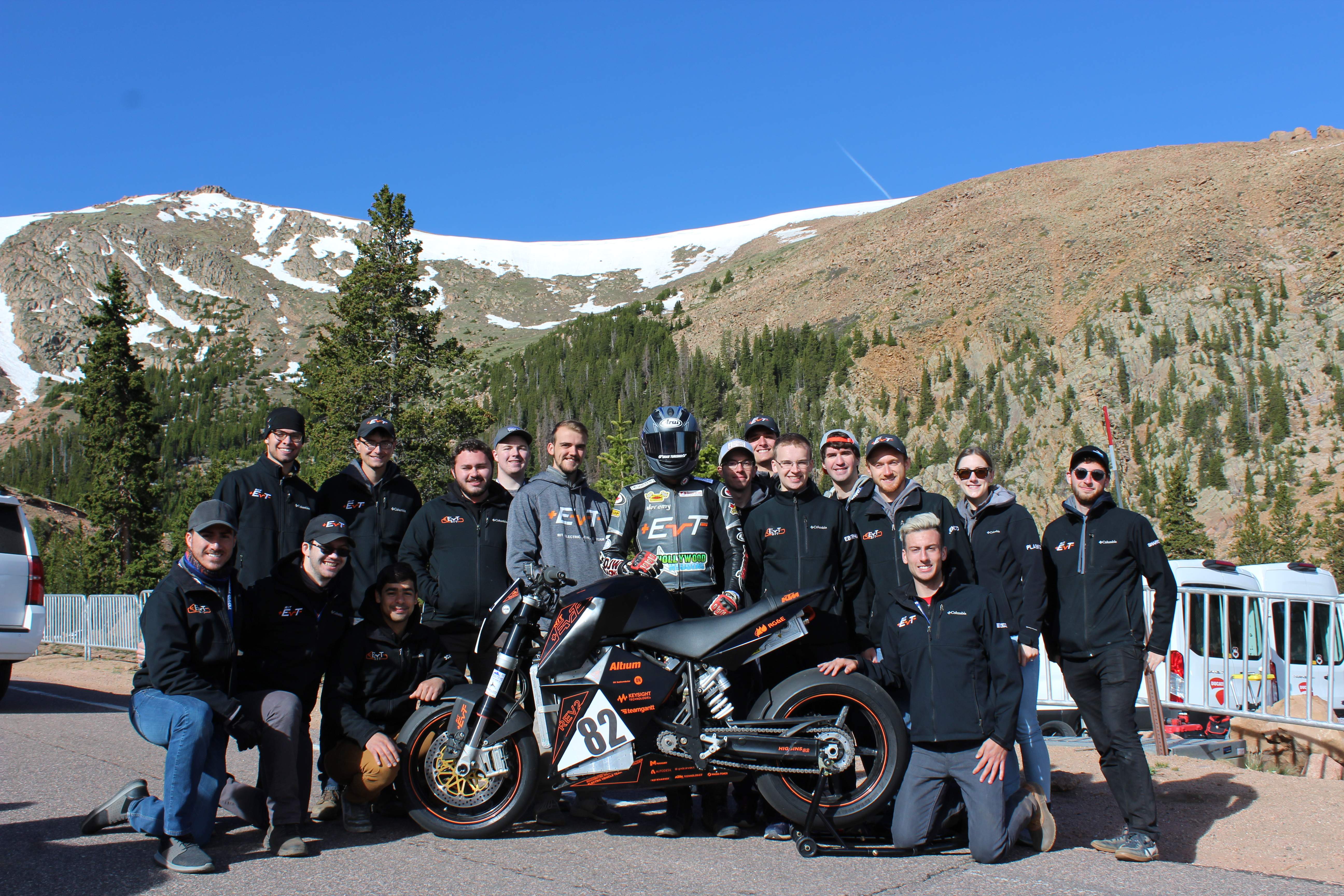 Topics
Exhibitors
Jin Huang,
Alex Trostle,
Joe Petro,
Joseph Attias,
Austin Whitaker,
Carlos Barrios,
Jennifer Indovina,
Collin Bolles,
Matt Hotaling,
Michael Letterio,
Zeb Blank,
LJ Boone
Advisor(s)
Carlos Barrios
Organization
student club
---