Futurists Symposium: Technology, the Arts & Design
Acclaimed and accomplished alumni will share the spotlight during the university's annual Imagine RIT: Creativity and Innovation Festival on Saturday, May 1, from 12pm-1:30pm. These leading experts will join us for brief presentations and a panel discussion on what they see on the horizon in the areas of technology, the arts and design. Moderated by Evan Dawson, host of Connections on WXXI Radio, the symposium will feature Ben Meunier '03, VP of Global Product Strategy at Oakley; Dimple Joseph '18, Front Line Leader, Operations, at Abbott Rapid Diagnostics who contributed to the company's BinaxNOW Rapid Test for COVID19; Matthew Peltier '13, CEO and Co-founder of popular marketing and communications platform Community; and Walt Disney Animation Studios collaborators Gregory Smith '06, Head of Workflow - Characters, and Brittney Lee '06, Visual Development Artist, whose work has been featured in films like Frozen II and Wreck it Ralph.
Full presenter bios can be found here: https://tigers.rit.edu/site/Calendar?id=100741&view=Detail
The symposium will be held virtually via Zoom with registration at: https://alumni.rit.edu/future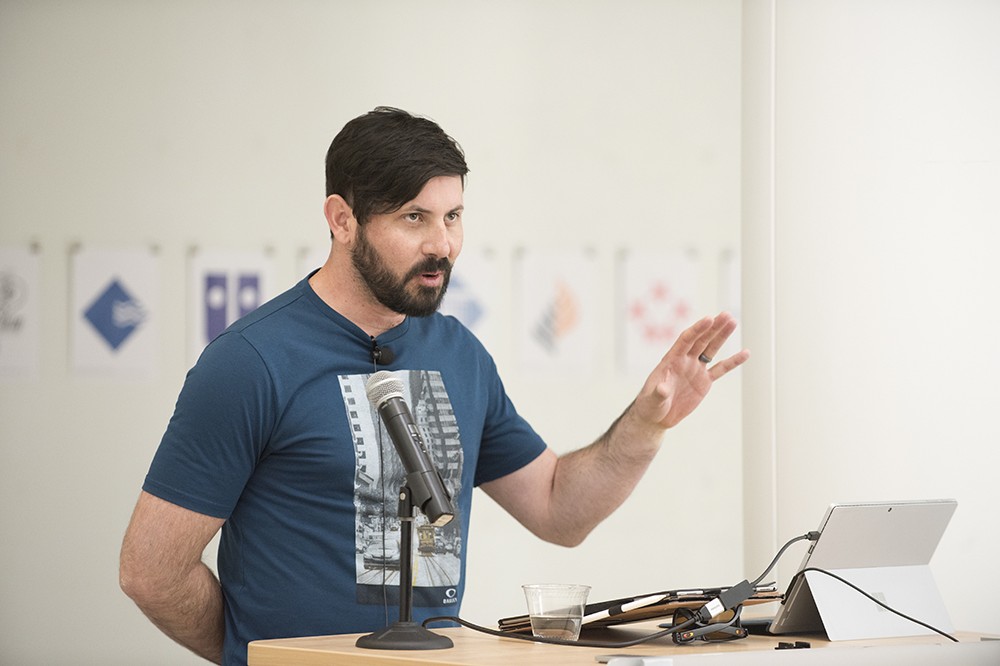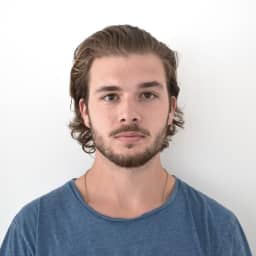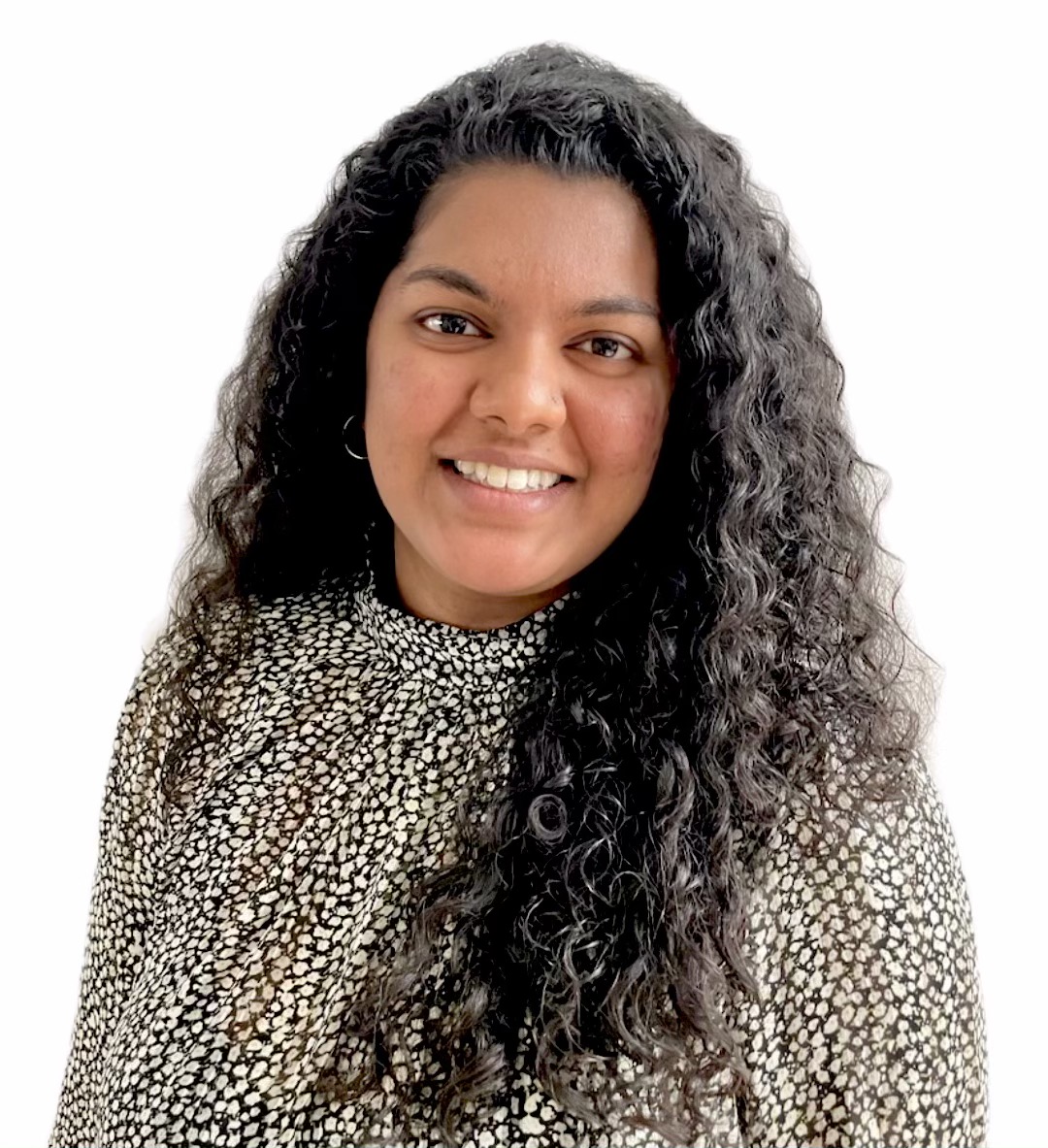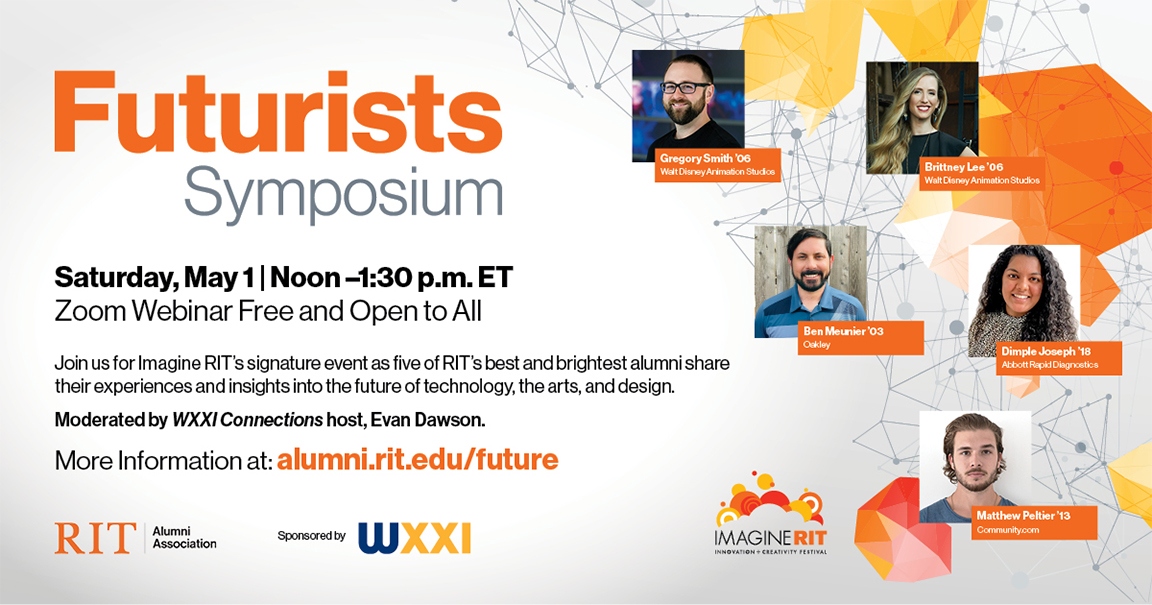 Topics
Exhibitors
Lynn Rowoth,
Jon Rodibaugh
---
Thank you to all of our sponsors!