Innovative Gynecological Speculum Re-Design
The design of the traditional gynecological speculum is a source of fear and nervousness for patients who need to receive a pelvic exam. The common speculum used by OBGYNs is the duckbill metal speculum. Cold and intrusive, the device causes patients to tense up, making the procedure difficult for the examiner and the experience more stressful for the patient.
Our Innovative Speculum designed by Dr. John Jaeger and RIT Multidisciplinary Senior Design Teams, proposes a solution which will alleviate the process for the examiner and minimize anxiety for the patient. The new solution uses an endoscope to examine the vagina, with the help of a redesigned tampon-sized speculum. This shortens exam time, decreases intrusiveness for the patient, and improves the overall patient/examiner experience.
The innovative speculum prevents distension of pelvic floor musculature, pinching of blades, and discomfort caused by temperature differences between device and body. The device has a less industrial appearance for improved patient experience and apprehension while producing minimal noise unlike the "clicking" of the traditional speculum. The device has an ergonomic design in which the handle improves physician's use with one hand.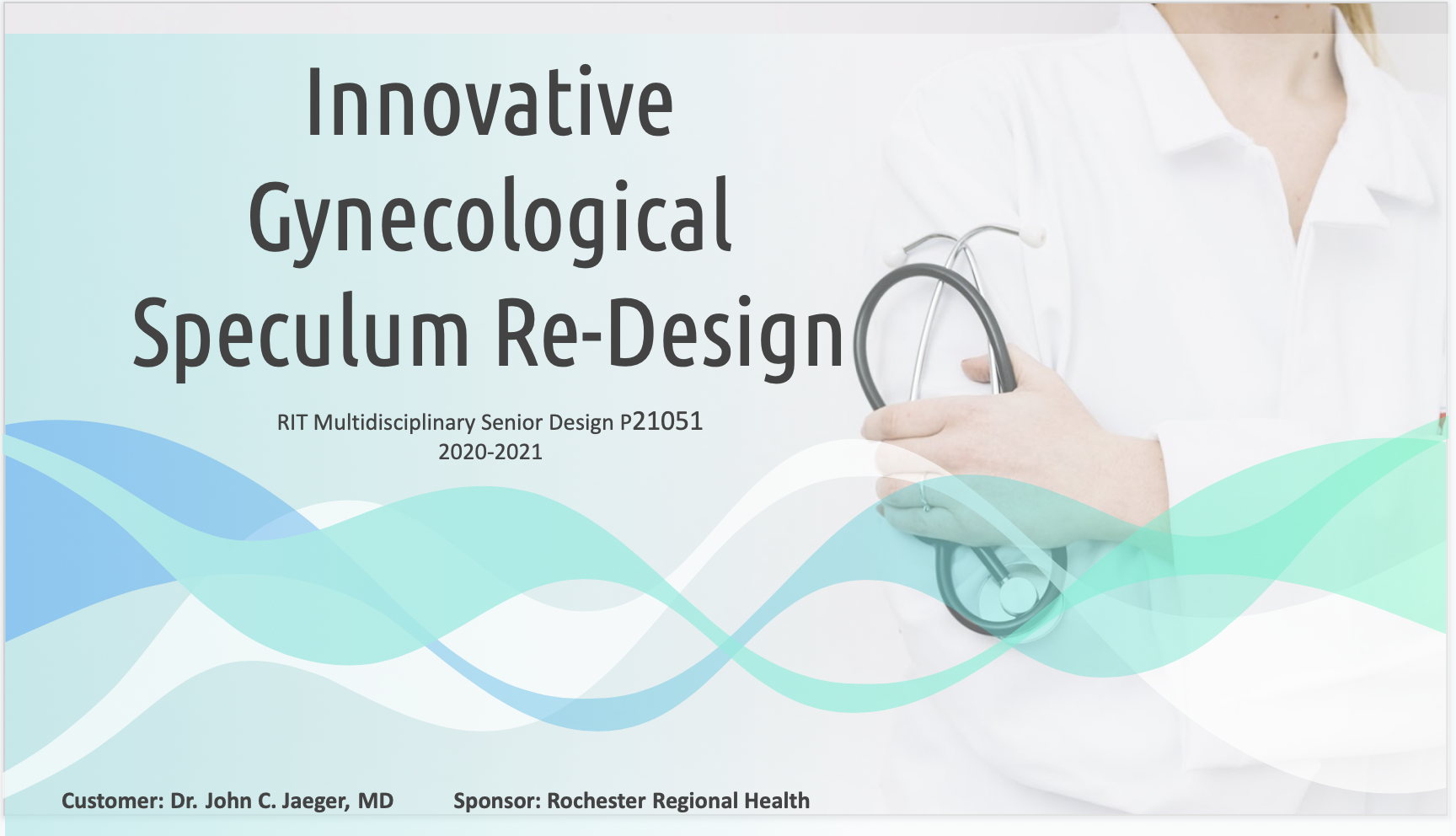 Topics
Exhibitors
Katarina Lichak,
Christina Kaszuba,
Matthias Hausman,
Raquel Feliz,
Brook Fitzpatrick
Advisor(s)
Sarah Brownell
Organization
Senior Design
---