Integrating macOS Into Virtual Environments
Integrating Mac Mini Servers to our current CDT infrastructure. Mac hardware integration expands the available operating systems that can be virtualized and investigated.
VM Labs are proven to be used for different type of security research topic. Students use virtual machines and networks to perform lab exercises and experiments in classes such as CSEC020-Reverse Engineering Fundamentals and CSEC 471 - Cyber Defense TechniquesThe labs thrive to replicate the real world, but it is not perfect. One thing it is missing is the use of macOS. The use of macOS has increased in the workforce, One good way to get familiar with the platform is to present scenario where they need to secure it.
In the sense of reversing, the problem is the environment are for windows or Linux malware. This prevents reversing experience of macOS and IOT malwares. Virtualization of macOS requires mac hardware for licensing compliance, and this project is working to bridge the gap and address the increased prevalence of Mac deployment.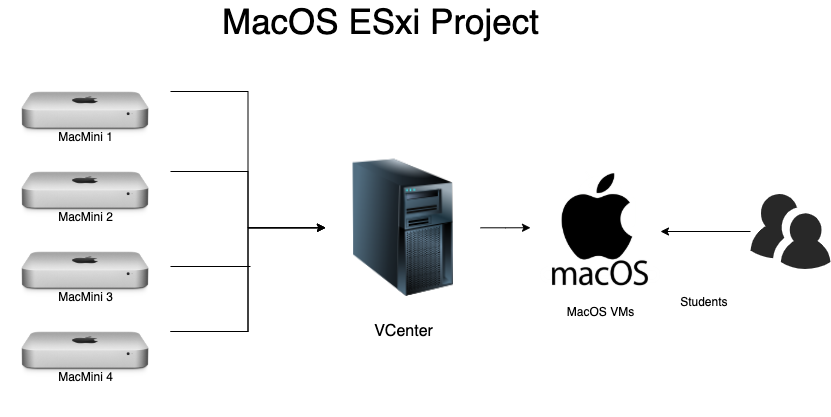 Topics
Exhibitor
Ayobami Adewale
Organization
Daryl Johnson and Bill Stackpole
---