A Life Size 3D Printed Humanoid Rescue Robot
The robo-receptionist is a primitive version of FERB - the humanoid robot. Both of them were the first and only the 3D printed life-size humanoids in UAE at the time of construction. I worked exclusively on this for a little over a year. The robo-receptionist was built as a human-friendly robot with a lot of work put into cosmetic features. Apart from the CAD and PCB designing, electronics and python and Arduino programming that went into the project, I also learned how to apply makeup to robots. He was built to engage and converse with humans and so could speak in 7 languages, could track, follow and recognize faces, and had an intelligent chatbot that could learn things quickly. FERB on the other hand was built as a rescue robot to replace humans in rescue operations. I derived inspiration for him from an open-source project and then worked on making him stronger. He inherited the robo receptionist's software but a VR headset to see through the robot's eyes and a Kinect sensor to control his arms were added.
These projects won first place at the intra-school Innovation fair and was the finalist (top-10) at Global Innovation Challenge with 5000+ participants. It stood first at the prestigious World 3d printing Olympiad, where the 50 finalist teams presented in Dubai. It also stood second at the Ministry 3D Printing Olympiad organized by the UAE government and won the Best presentation award at Adi Shankara Young Scientist Award, a competition attended by 500+ participants from 9 countries. I was also invited to talk about my project on the morning show of the local radio channel - Radio4 and featured in various online tech blogs and magazines.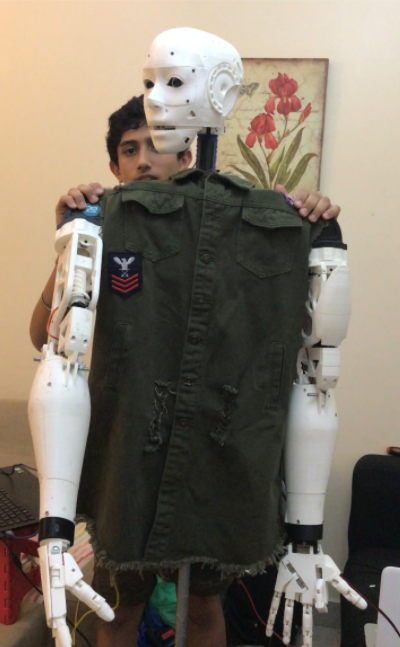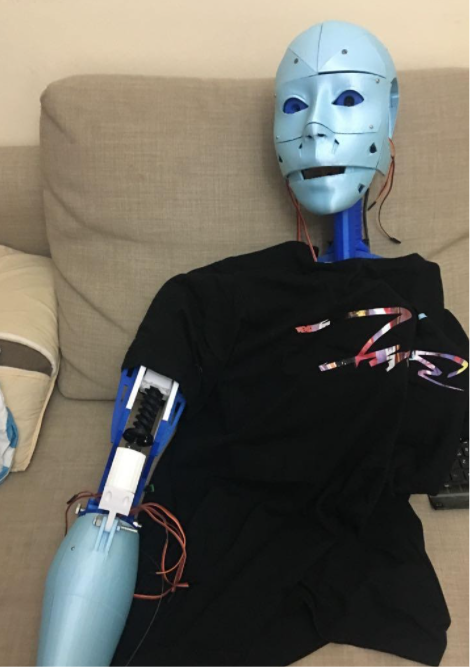 Topics
Exhibitors
Dua Weraikat,
Rishabh Java,
Slim Saidi
Advisor(s)
Dr. Dua Weraikat
Organization
Self-Led student project
---