Mind Controlled Wheelchair
In collaboration with the Neurotechnological Exploration Team (NXT) at RIT, the goal for our project is to take an electric wheelchair and adapt it such that a person whose disability prevents them from using a joystick could navigate a known area using only a Brain Computer Interface. This is achieved by attaching Intel RealSense Cameras to the wheelchair, and mapping a pre-known area. By using the cameras to avoid obstacles and track our current location in the map, the user only needs to specify the start and end locations, relieving any stress of making decisions at every intersection.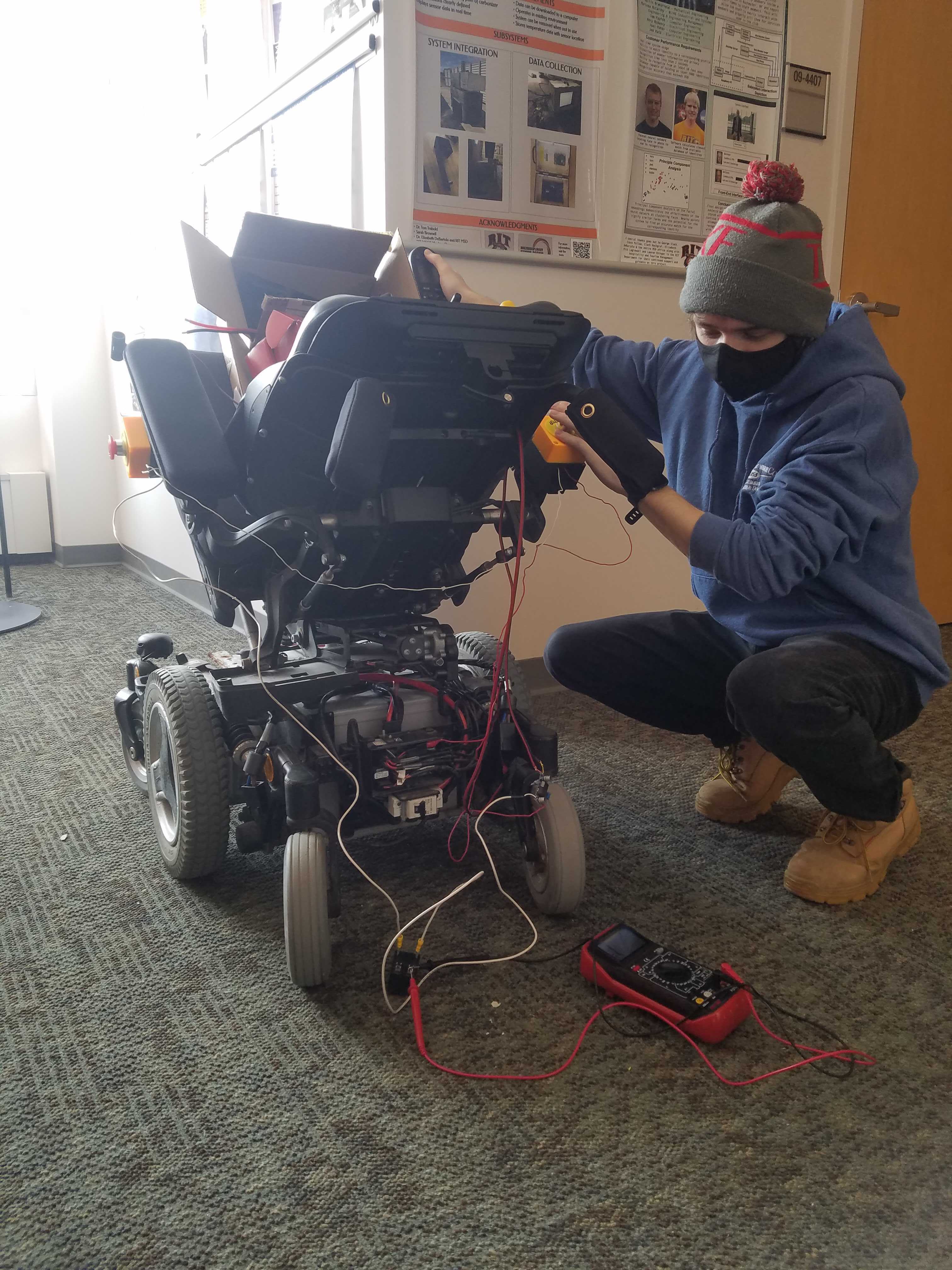 Topics
Exhibitors
Sidney Davis,
Dawson Hilk,
Ryan Radicello
Advisor(s)
Charles Hacker
Organization
Multidisciplinary Senior Design Project
---
Thank you to all of our sponsors!