World Music Map
This video had a YouTube Premiere at 2:00 p.m. during Imagine RIT 2021. During the premiere, viewers could chat live with the presenters and audience. View the chat transcript and video on YouTube
The department of Modern Languages will create an online map and use geolocalization to pin local songs around the world. A short paragraph explaining the cultural significance of the song will be associated with each video.
Students and faculty will submit their favorite songs and description. After review by a faculty member (to make sure it is for all audiences), it will be included on the map.
Participants will be able to navigate through the digital map and discover culture, language and music from around the globe.
This project is based on MyMaps, a Google Map application. The audience will access the map via one web link.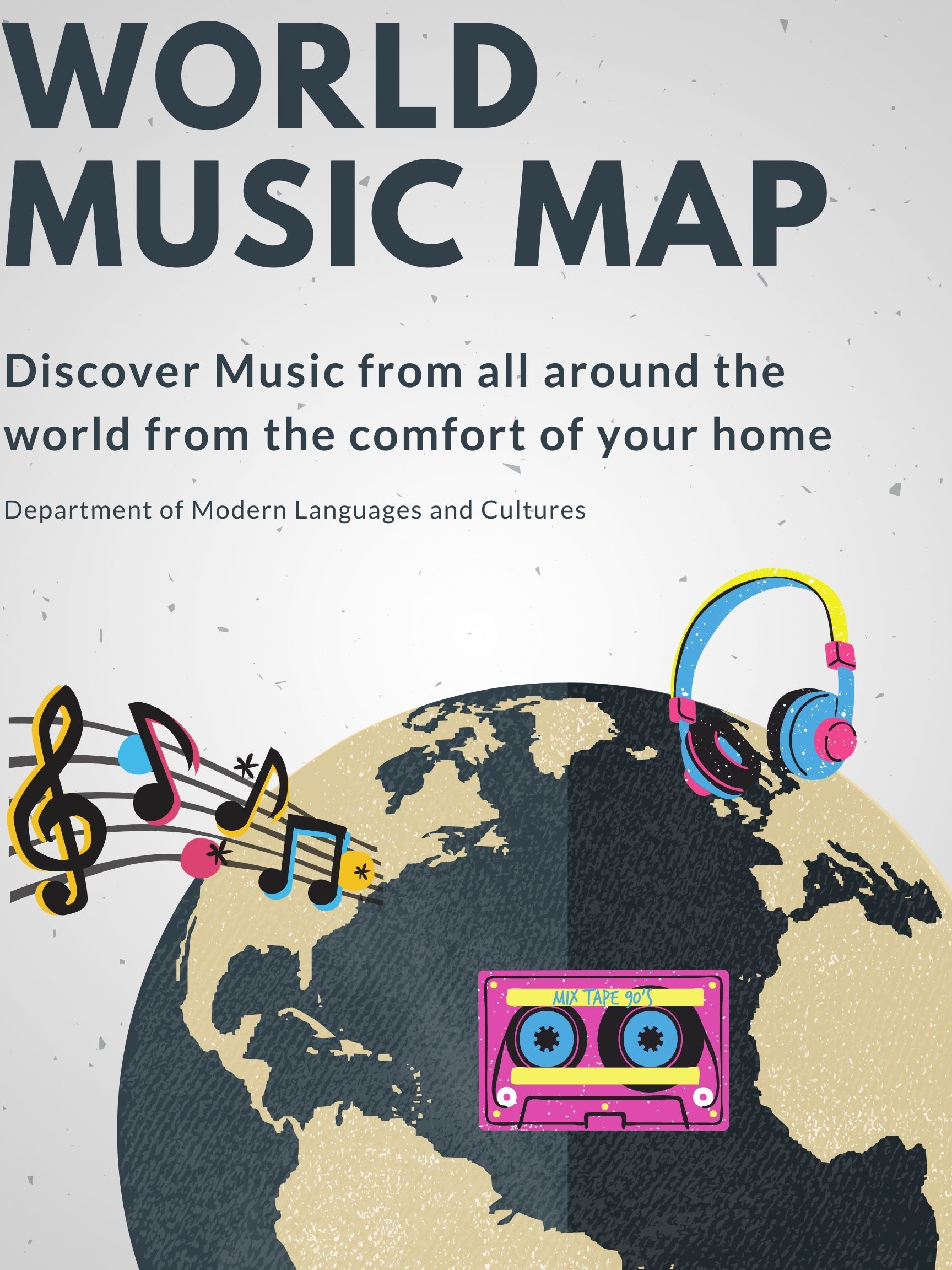 Topics
Exhibitor
Kevin Le Blevec
Organization
Department of Modern Languages and Cultures
---