The following instructions detail how to connect to RIT's Wi-Fi Protected Access (WPA2) network. The RIT network requires that you log in for access, and provides some level of encryption to protect your network traffic.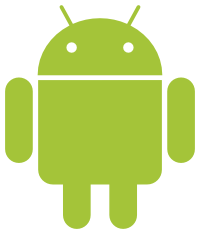 Some notes:
The instructions below should work with most Android devices, however, due to the wide variety of devices, the exact sequence of steps may be different. If your device does not give you the screens that we describe here, feel free to bring your device over to the ITS Service Desk or ITS Resnet for asstiance. 
The RIT network requires a valid RIT Computer Account for login purposes.
To connect to the RIT network with Android:
Open your Applications list.
Choose the "Settings" application.
Select "Wireless and network."
Choose "Wi-Fi Settings."
Ensure that Wi-Fi is turned on.
Select "RIT" from the list of detected networks.
Select "Use system certificates" under "CA certificate" and type in "radius.rit.edu" in "Domain"
Enter your RIT Computer Account username under "Identity," leave "Anonymous Identity" blank, and enter your password in. Leave all other fields at their default settings.
Select "Connect" at the bottom of the menu.
Once again, due to the high amount of variance in Android interfaces, your device may not present you with the same options as we've described.
If you have any questions or difficulties, please feel free to contact the ITS Service Desk or ITS Resnet.