IMAGINE RIT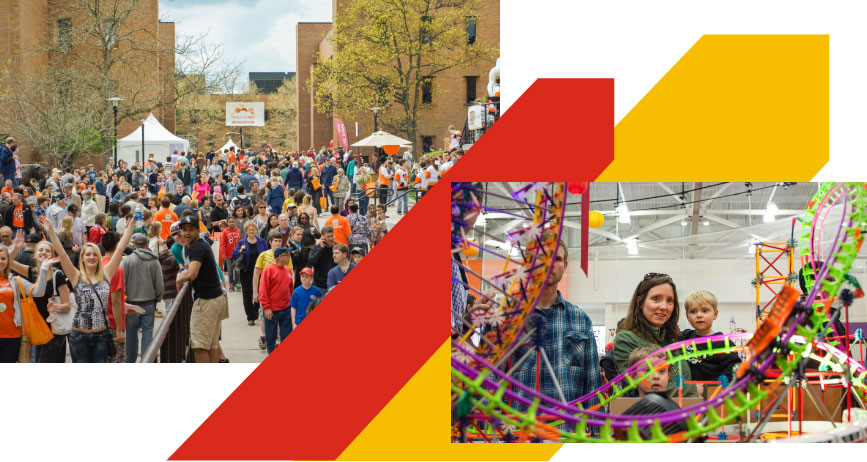 ​
Imagine RIT: Creativity and Innovation Festival is a campus-wide event that showcases the creative and innovative spirit of RIT students, faculty, and staff.
Visitors experience the breadth and depth of RIT through interactive presentations, hands-on demonstrations, exhibitions, and research projects set up throughout campus. Multiple performance stages with live music and entertainment are also a hit with visitors of all ages. Held annually each spring, Imagine RIT is the kickoff to Rochester's rich festival season.
In the best interest of our community, IMAGINE RIT 2020 has been cancelled.