RIT Kosovo launch the new Website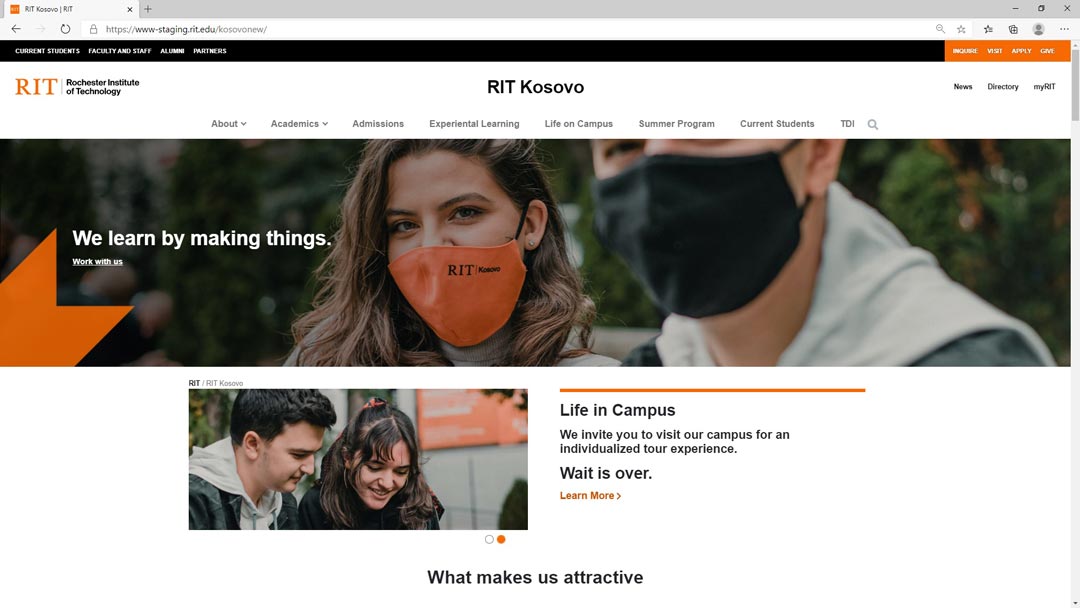 RIT Kosovo's Web Development has re-branded and developed a new web-site, the launch date is to be confirmed during January 2021.
The new web-site has been developed in Drupal and will be hosted at RIT`s ITS servers.
The website has been developed and designed by RIT Kosovo`s Webmaster Mr. Valon Zekaj.
Topics