While you will not be able to opt-out of mandatory communications (e.g. University emergencies, closings, etc.), you will have the opportunity to opt-out of the 17 "general announcement" categories. This means you can opt out of getting email as well as the message board.
Go to https://messagecenter.rit.edu/messageBoard and log in.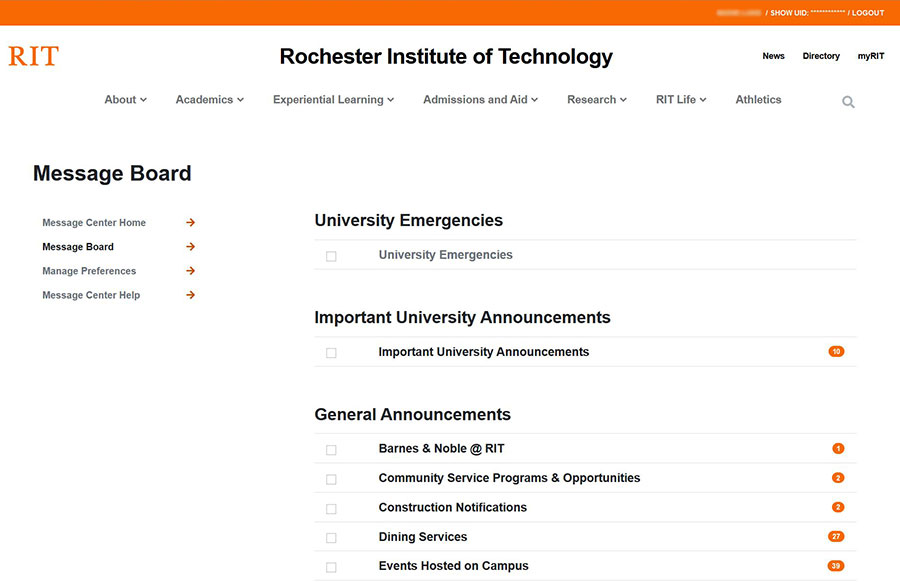 Click "Manage Preferences" from the menu to the left.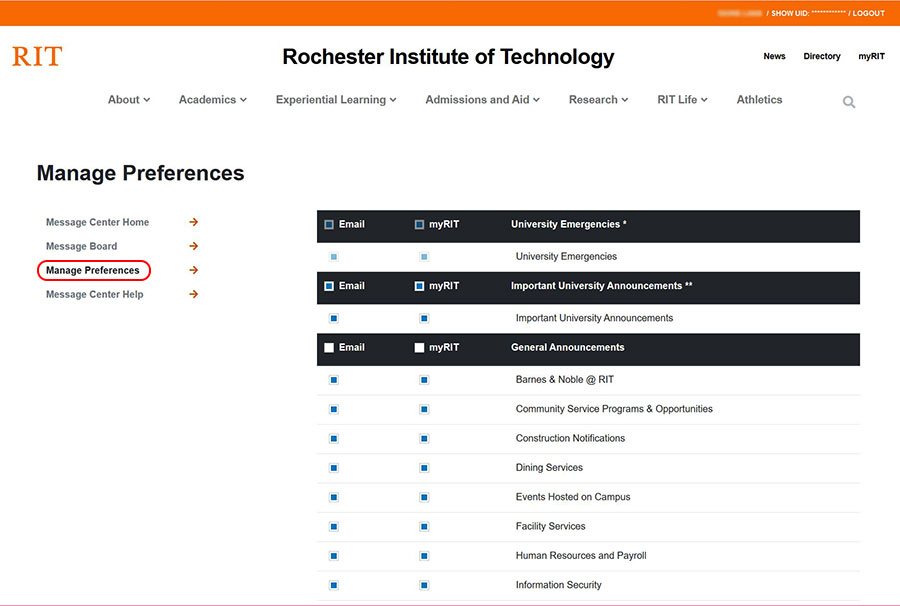 Deselect which announcements you do not want to receive via email or myRIT. You cannot opt out of University Emergency notifications. You may opt out of email OR myRIT for Important University Announcements, but not both.
Click "Update" at the bottom of the page when you are finished.