Opt-out capabilities - while you will not be able to opt-out of mandatory communications (e.g. Institute emergencies, Institute closings, etc.), you will have the opportunity to opt-out of the 17 "general announcement" categories. This means you can opt out of getting email, as well as on the message board.

Click Message Center, located in the top-navigation
Log in using your RIT computer account when prompted
Select Manage Preferences, located near the bottom of the page
Select which announcements you want to receive via Email and myRIT. You can not opt out of Institue Emergency notifactions.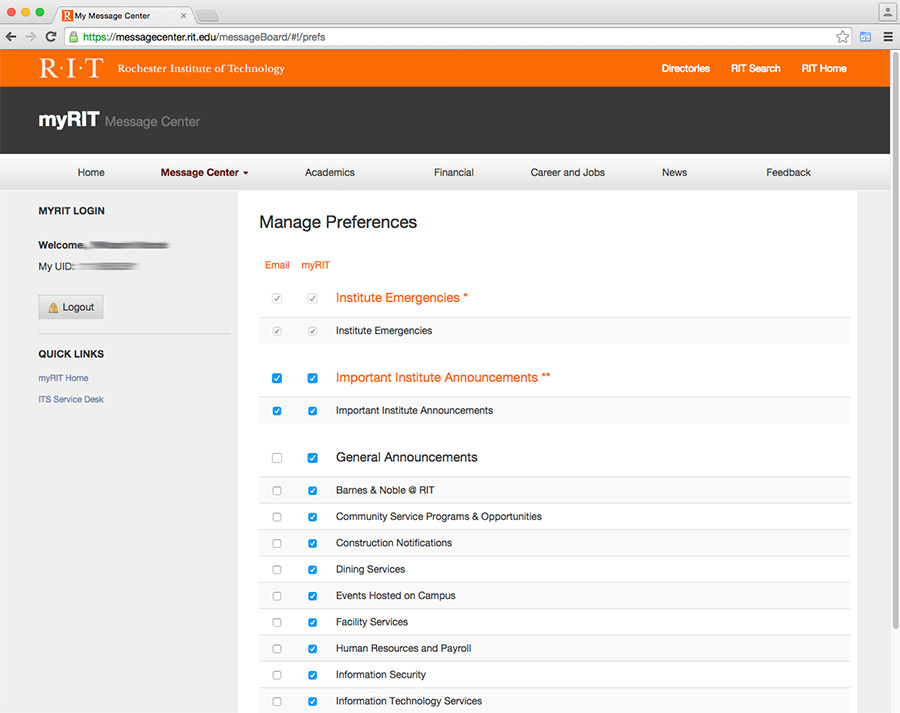 Click Save Updates when you are complete