Updates on ongoing projects and team successes
Launching the new RIT brand
After an intensive but systematic process, we launched RIT's new brand during an internal roll-out event on Sept. 27.  Faculty, staff, students, and alumni flocked to the SAU Fireside Lounge to be among the first to hear about and see the new creative platform and visual system.
Now we begin to transition the old into the new, while keeping historic components (like brown regalia or logos on buildings) as legacy elements. The optimal plan is for all the materials to be converted into the new look and feel by January 2019; however, we want to ensure that the transition is not wasteful and occurs on an ongoing and as-needed basis (i.e., do not toss out anything with the old elements unless you plan to reorder anyway).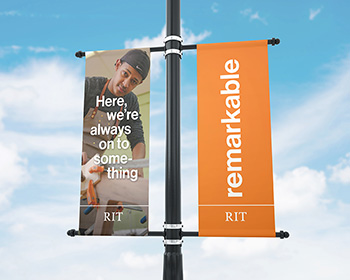 So what's changed? You've probably noticed as you're walking around campus new banners and signage that encapsulates our powerful and distinctive story. To get a deeper understanding of the brand evolution, visit the brand portal that has FAQs, guidelines, and templates, among other things. Of note are the new messaging map, brand values, creative platform, visual system, and identity and architecture (logo and lockup) modifications.
As we continue to make a smooth transition internally, we are working on a plan to launch the brand in the national market. We need to share with the outside world what is truly better, different, and special about RIT. In January, when the new website goes live, we will launch our first ever national reputation campaign. With the help of a full-service agency, Gatesman, we will develop a plan for advertising. Stay tuned for more!
Web presence ideas becoming reality
With less than four months to go, the web redesign is running full-steam ahead. We've moved from "look and feel" mockups to developing the actual web pages. Of course, those pages are only as good as their content, and we've made huge strides in acquiring and organizing content. Feeds from various sources across campus are already being imported into our main content repository, including news stories and programs of study, with other sources (such as HR data and events data) soon to come. Besides feeds, college partners have also provided us with content for their pages, including a massive listing of all the facilities across campus and what departments they are associated with.
More ways to tell RIT's story with new podcast series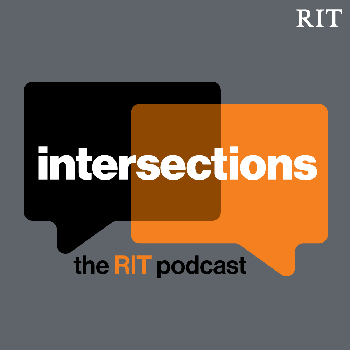 "Intersections: The RIT Podcast" premiered in October. The podcast, which will feature conversations between members of the RIT community whose daily work is making a difference in the world, offers a new platform to share RIT stories with our audiences. A collaboration between University Communications and University Production Services, the podcast will appear the first and third Thursday of each month on iTunes and at www.soundcloud.com/rittigers.
New look, same great content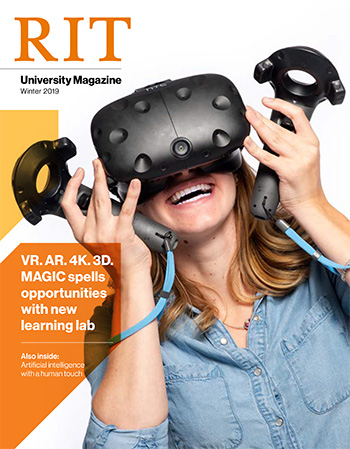 We have a newly design RIT: University Magazine about to debut in November (Winter 2019 edition). The magazine now features the new brand elements while retaining a newsy feel. Every staff writer in University Communications contributed to the upcoming issue. Highlights include stories on the new MAGIC Spell Studios building, artificial intelligence research, support for veterans at RIT, and how RIT is reaching out to alumni who didn't finish their degrees.
Upping our social media game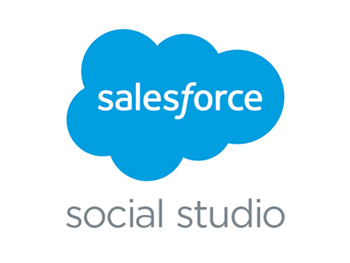 The division has acquired an exciting new social media tool, Social Studio from Salesforce, to help us publish content, engage with our audiences, and analyze our results. Social Studio also allows us to share content behind the scenes and assign content to different users to help provide the best answers to audience questions. We're currently rolling out Social Studio across campus and conducting training. If you have questions about the product, reach out to Social Media Director Dave Tyler at dave.tyler@rit.edu.
Making it rain
Speaking of exciting social media, some of our glass artists were "making it rain" in the glass studio—demonstrating a technique for making very long, thin strands of glass that, to use a technical term, looks really cool. We posted that video on Facebook on Oct. 26, and since then it has shot into the stratosphere.
As of Nov. 1, the post containing that video has reached 728,000 people and generated more than 931,800 impressions. The video has been viewed more than 520,000 times, with an average watch time of 36 seconds. The post has more than 15,400 reactions and has been shared more than 1,600 times.
This is likely the best performing single piece of content in RIT history on any social platform.
When our partners across the university open themselves to the possibility of amplifying their content with us, great things can happen.
MAGIC moment
The Marketing and Communications team was one of several university partners who coordinated the grand opening of the MAGIC Spell Studios building on Oct. 30. The new facility—the only one of its kind in the Northeast—boasts the latest in technology and design, rivaling media production studios in New York City and Hollywood.
Members of University Communications managed the press (earning coverage from the Democrat and Chronicle, Rochester Business Journal, WXXI and the local TV stations) and promoted the grand opening through all of our social media channels. University Production Services covered the event, both with a live stream of the festivities and a wrap-up video, in addition to providing video for the overflow crowd. And the University Web Services photography team captured the highlights of the day.