'The Wonderful World of Oz' comes to RIT/NTID
Two sets of performances, in April and June, feature unique blend of American Sign Language and spoken English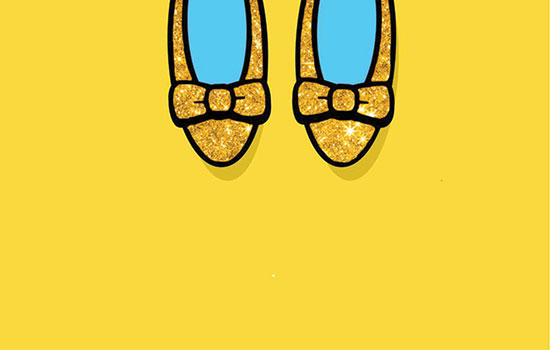 The performing arts department at Rochester Institute of Technology's National Technical Institute for the Deaf presents The Wonderful World of Oz, April 19–22, with encore performances June 28–July 1 in celebration of NTID's 50th anniversary reunion celebration. The production will be held in the Robert F. Panara Theatre, Lyndon Baines Johnson Hall, on the RIT/NTID campus.
Adapted and directed by RIT/NTID alumnus and former performing arts faculty member Jim Orr, the production provides a fully accessible American Sign Language/spoken English rendition of L. Frank Baum's classic tale of adventure and discovery. Set design is by RIT/NTID alumnus Ethan Sinnott.
Several other NTID alumni are participating in the production and the incorporated video segments, and there will be several surprises for the audience.
The production is co-sponsored by MSM Productions Ltd. Special keepsake playbills will be distributed to attendees at both the April and June performances.
Matthew S. Moore, alumnus and president of MSM Productions Ltd. and founder and chairperson of the NTID Performing Arts Advisory Committee, is providing sponsorship and in-kind support for the production.
"This is a major milestone for our theater program," said Moore. "NTID has produced many exciting plays during its first 50 years. In the next 50 years, we will be doing more large-scale productions where students and community members will have an opportunity to participate."
Show times are 7:30 p.m. April 19–21 and April 27–28; and 2 p.m. Sunday, April 22. Tickets are $12 for general audiences; $10 for alumni, faculty, staff and children age 12 and older; and $5 for students, seniors (60+) and children under age 12.
There will be four benefit performances, 2 p.m. June 28–July 1 and 7:30 p.m. June 29–30. Tickets for the benefit performances will be $35 each, with proceeds going toward renovation costs associated with the performing arts program.
Tickets may be purchased through the RIT box office online at https://rittickets.com or by phone at 585-475-4121. Tickets also will be available on performance days two hours prior to curtain. The production will raise funds to support NTID's performing arts activities.
For more information, contact Joseph Fox at jwfnpa@rit.edu.