Alumna hosts fundraiser for scholarship award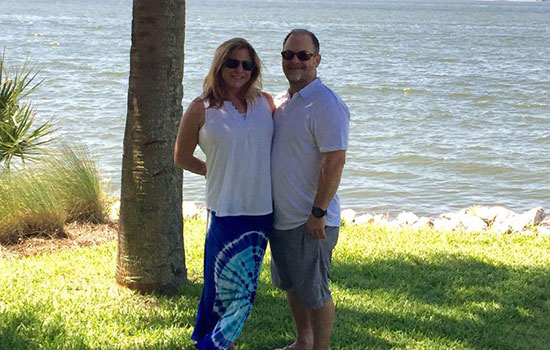 Sara (Berman) Knight '92 (criminal justice) and Ingrid Ludt '92 (graphic design) are hosting a fundraiser for the Patrick T. Lynch Scholarship Award at 10 a.m. on Sunday, July 15, at the House of Blues in Boston.
In addition to brunch, there will be a performance by Will Daily, a multi-time winner of the Best of Boston Artist Awards, and a silent auction of autographed sports team memorabilia, followed by a Blue Jays vs. Red Sox baseball game at Fenway Park across the street.
The scholarship was established in memory of Patrick T. Lynch, a student at RIT whose life was cut short by meningococcal meningitis four days before his 19th birthday in 1990. Even though he didn't finish his own education, his family wanted to give back to future applied mathematics students at RIT by establishing this scholarship as a way to keep his memory alive.
Knight is a licensed booking agent and is president of her own company, KnightMoves Productions LLC, which has sponsored several fundraisers in the past few years. Prior to his passing, Knight was Lynch's girlfriend. Although Lynch died many years ago, Knight has never forgotten the impact he had on her life, particularly because he introduced her to her husband, Jim Knight '90 (biotechnology). Knight and other friends of Lynch want to give back to the RIT community by celebrating the life of their dear friend.
"I've had a lot of success and grew up to be a confident person, and he was one of the first people to help me recognize my potential," said Knight. "Love is eternal and you never forget those you love and who inspired you to be a better person."
More information about the fundraiser is on the Facebook event page. Tickets are available to purchase at https://groupmatics.events/event/Patrickt.