'Business Insider' praises RIT in new list for choosing the right college
RIT earns the 19th spot on the list of 'The 50 most underrated colleges in America'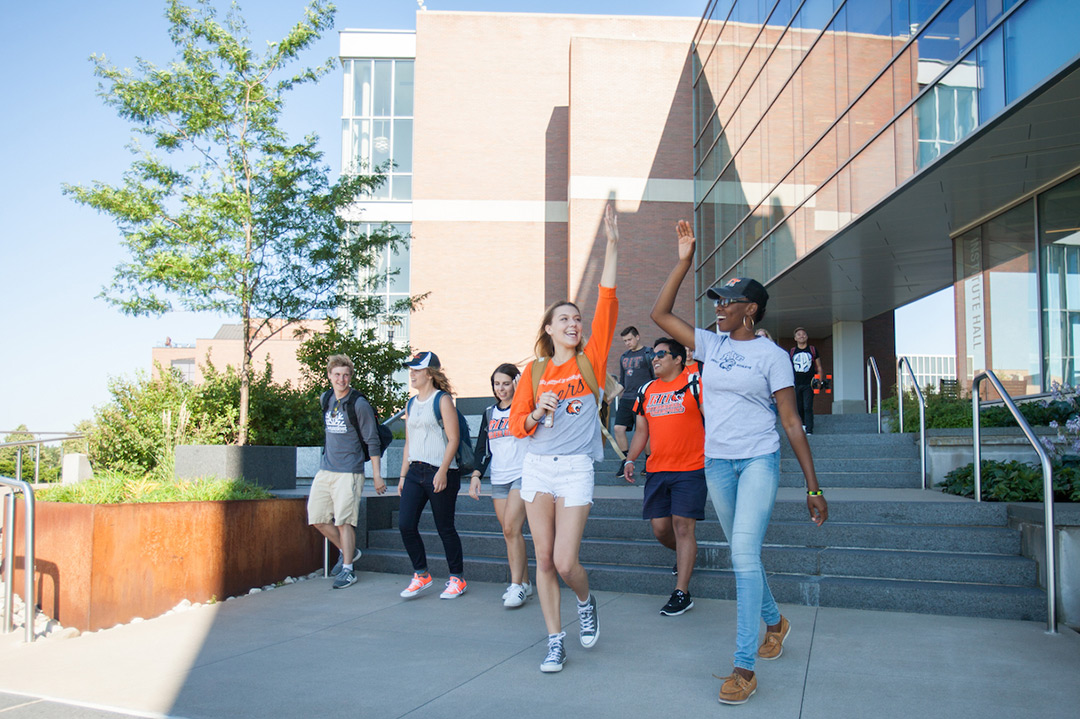 Meghan Martin
A new list by Business Insider places RIT among some of the nation's most well-respected universities. Rochester Institute of Technology ranked 19th on the publication's list of "The 50 most underrated colleges in America."
The ranking is based on a comparison of the schools' U.S. News & World Report ranking with post-attendance median incomes as reported by the U.S. Department of Education. Business Insider noted that RIT graduates have a median mid-career salary of $62,400 and RIT students have an average high school GPA of 3.6, according to the Princeton Review.
Earlier this year, RIT placed among the top third "National Universities," and among the top 50 choices of high school guidance counselors, according to U.S. News & World Report rankings. RIT was recognized as a top tier national university for the first time by the publication two years ago.
To see the full Business Insider rankings, go to https://www.businessinsider.com/most-underrated-colleges-in-america-2018-11.