Cary Graphic Arts celebrates the Bible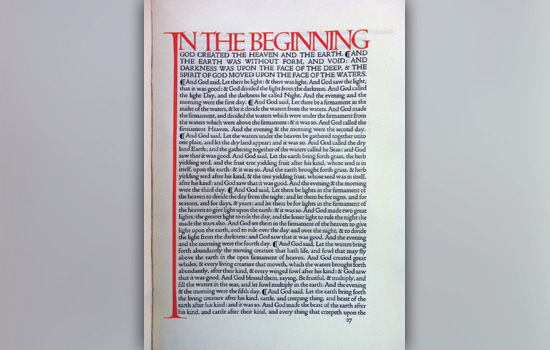 In the beginning . . . is the fascinating story behind the creation of the 1611 King James Bible as the RIT Cary Graphic Arts Collection commemorates the 400th anniversary of one of the most widely read books in the world.
"Manifold Greatness: The Creation and Afterlife of the King James Bible" features 14 graphic panels of narrative text and images that highlight the struggles of religious reformers who risked their lives by committing the heresy of translating the Bible into English.
The exhibit, which runs through Dec. 13, is accompanied by artifacts from the Cary Collection—including a King James Bible from 1674.