Center for Quality and Applied Statistics hosts workshop
Event on Sept. 13 features 2017 Baldridge National Quality Award winners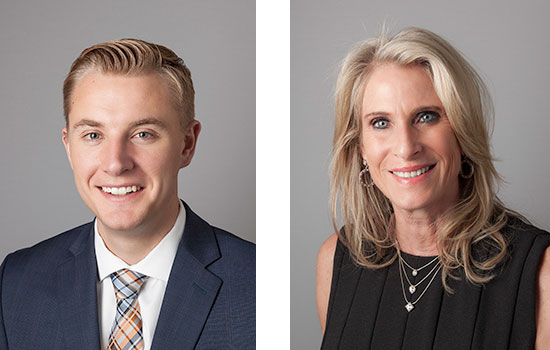 Rochester Institute of Technology will host "Taking the Performance Excellence Journey: A Continuous Improvement Workshop" featuring members of the 2017 Baldrige National Quality Award winning team from Fort Collins, Colo. They will discuss the company's strategic approach to improving its organizational performance, customer service and workforce engagement, which led to attaining the prestigious award.
The workshop takes place from 9 a.m. to noon on Thursday, Sept. 13, in RIT's Louise Slaughter Hall, rooms 2230-2240. The cost is $30 and includes all materials and a light breakfast from 8:30 to 9 a.m. Participants can register online.
Tyler Marr, policy and project analyst, and Terri Runyan, performance excellence program manager, both with the City of Fort Collins, will lead an interactive discussion about how to begin a process excellence journey, assess organizational strengths and areas for improvement, engaging employees throughout the company by creating a breakthrough leadership system, managing change and building an alignment strategy, with measurable success criteria. 
Sponsored by RIT's John D. Hromi Center for Quality and Applied Statistics and the Greater Rochester Quality Council, participants will learn more about the definitions and practices of process excellence, impactful leadership and how to sustain change and continuous improvement. The event is open to executives, quality managers and administrators in both for-profit and nonprofit organizations.
Established in 1987 by the U.S. Congress, the Baldrige National Quality Award is the country's highest presidential honor for business performance excellence and recognizes a company's commitment to innovation, continuous improvement and visionary leadership. Since 1988, only 106 organization have earned the award named after Malcolm Baldrige, former secretary of commerce.
More information about the RIT workshop can be found online or by calling Margi Ochs, director, Marketing and Business Development in the center, at 585-475-6113.