Dansville resident awarded Goldwater Scholarship
Elizabeth Bondi studies imaging science at RIT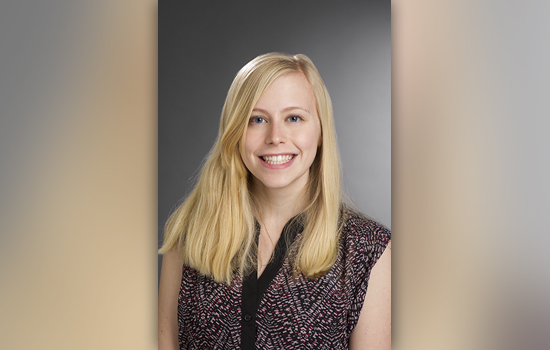 Dansville, N.Y., resident Elizabeth Bondi, a Rochester Institute of Technology student, has been awarded a scholarship from the Barry M. Goldwater Scholarship and Excellence in Education Foundation.
Bondi is a third-year student in imaging science at RIT's Chester F. Carlson Center for Imaging Science and a member of the RIT Honors Program. As a Goldwater scholar, she will receive $7,500 toward her senior year at RIT.
Bondi is one of 260 Goldwater award winners selected from 1,206 nominees. The Goldwater Scholarship is based on academic merit and regarded as one of the most prestigious undergraduate honors. It is awarded to students committed to pursuing careers in mathematics, the natural sciences or engineering.
Since her freshman year, Bondi has worked with Roger Easton, professor in RIT's Center for Imaging Science, to recover erased and overwritten text in historical documents using image processing techniques. She automated a processing technique that was applied to the Codex Vercellensis, one of the earliest manuscript translations of the Gospels from Greek to Latin from the 4th century C.E. Bondi is currently working on the 15th century Martellus World Map. She has twice presented her research at the RIT Summer Undergraduate Research Symposium.
Bondi also completed a co-op at NASA's Jet Propulsion Laboratory. She worked on the team that will determine a landing site for the Mars 2020 rover.
In addition to the RIT Honors Program, Bondi is a member of the National Society of Leadership and Success, the Imaging Science Club and the Optical Society of America Student Chapter.
Bondi plans to pursue a Ph.D. in imaging science or computer vision, with the goal of conducting research in computer vision and teaching at the university level.