Historian studies polio consequences in France
Fellowship from National Endowment for the Humanities allows time for research and writing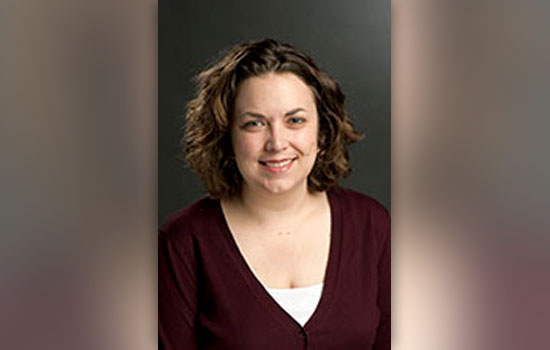 An associate professor of history at Rochester Institute of Technology has received a fellowship from the National Endowment for the Humanities to support 12 months of full-time study about the effects of polio in France, from 1920 to 1980.
"After Jonas Salk developed his injectable polio vaccine in the mid-1950s, most Western countries chose to use it to combat epidemics," said Rebecca Scales, who plans to write a book about her research. "But in France, the government insisted on using a French vaccine developed by the Pasteur Institute, which was manufactured and distributed in relatively small quantities in the late 1950s and early 1960s. One of the questions that interests me is why French researchers, physicians and politicians made this choice, and what in turn their decision can tell us about cultural perceptions of epidemic disease, public health and disability in France."
Scales plans to dig through at least 18 public and private archives in France, including repositories in Paris, Lyon and Rennes. She'll examine hospital records, scientists' papers, television and radio broadcasts, material objects, and the archives of several disability associations.
"I also hope to interview polio survivors and their families to better understand their everyday experiences of discrimination and integration in French society," she said.
Scales said the idea for this project came a few years ago when she was researching a French radio program for people with disabilities that aired in 1947, just as France was beginning to rebuild after World War II. The program's host, Maurice Didier, was a polio survivor and an advocate for people with physical disabilities.
"As I investigated his life, I realized that few scholars had studied polio's impact in France," Scales said. "I found this surprising, in part because the race to 'cure' polio—epitomized by the March of Dimes' fundraising campaigns, Jonas Salk's mass vaccine trials and Franklin D. Roosevelt's advocacy for polio victims—is deeply embedded in American national memory. I wanted to know why this wasn't the case in France, and why no one remembers the polio epidemics of the 1950s and 1960s or those who survived them."
Scales said polio never affected as many people in France as it did in the United States or even other regions of Europe, but polio played a critical role in transforming France's hospital system and welfare state after World War II.
"Polio survivors were also at the forefront of a modern disability rights movement in France through their demands for equal rights to education and social services," she said. "Despite their efforts, a great deal of stigma still surrounds disability today. By exploring the everyday lives of polio survivors across the 20th century, I want to illustrate the ever-shifting intersections between disability, able-bodiedness and citizenship, and thus provide a new lens for scholars and students to understand the history of inclusion and exclusion in France."
The NEH only funded about 8 percent of the fellowship proposals they received this year.