NYSP2I marks 10th anniversary with events
NYSP2I has made economic, environmental and social impacts across all corners of N.Y.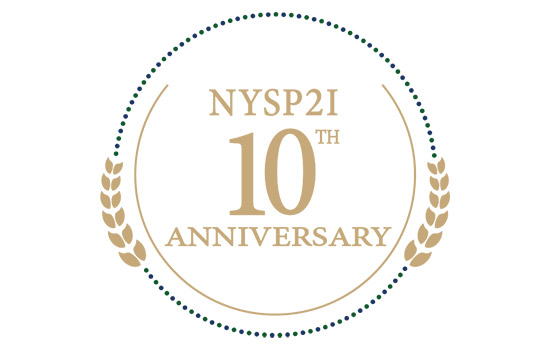 The New York State Pollution Prevention Institute (NYSP2I) at Rochester Institute of Technology will mark a decade of creating sustainable solutions for New York state businesses and communities with three upcoming events.
The celebrations will take place over the next month to highlight the economic, environmental and social impacts that NYSP2I has made over the last decade across all corners of New York.
Tuesday, Sept. 19, at the RIT Inn and Conference Center, 5257 W. Henrietta Road, Rochester, N.Y.
Monday, Sept. 25, at the Hilton Garden Inn Troy, 235 Hoosick St., Troy, N.Y.
Tuesday, Oct. 3, at the Urban Tech Hub (Microsoft Reactor Room) 335 Madison Ave. (4th floor), New York City.
All three events will take place from 3:30 to 6 p.m. and feature businesses sharing their success stories collaborating with NYSP2I, followed by a cocktail reception.
NYSP2I's impacts have been far-reaching, including:
$4.7 million in operational cost savings as a result of direct assistance to state companies.
More than 300 assistance projects working directly with statewide companies and communities.
More than 60 companies receiving assistance through its Green Initiative, supporting the potential to create nearly 200 jobs.
$1.5 million in support of projects through NYSP2I's Community Grants Program.
More than $2.5 million to fund 35 Research and Development projects.
Millions of pounds of reductions in non-hazardous and hazardous materials; air emissions; energy usage in electricity and natural gas; water usage; and wastewater discharge.
Charles Ruffing, director of NYSP2I, noted that the institute has gained a reputation for bringing innovative processes and technologies to industry. NYSP2I focuses on assisting companies and industry sectors in developing new technologies and practices that both prevent pollution and improve efficiency and productivity.
"The accomplishments of the last 10 years have shown the effectiveness of the state's investment," said Ruffing, who was named director of NYSP2I in 2016. "I am honored to be part of the talented NYSP2I team that has demonstrated the successful implementation of pollution-prevention strategies across all corners of the state. I look forward to guiding this organization as it continues to seize opportunities to help businesses, communities and the citizens of New York become more sustainable."
In 2007, the New York State Department of Environmental Conservation (DEC) received and evaluated proposals from various universities across the state to host the institute. After an extensive peer review process, a technical committee unanimously selected RIT, noting that its proposal was bolstered by solid agreements with other New York universities as well as regional technology development centers to build a research-sharing network.
"Launched 10 years ago, the Pollution Prevention Institute is a leader in developing creative and practical ways to prevent pollution and protect New York's environment and irreplaceable natural resources," said Basil Seggos, commissioner of the DEC. "Congratulations to NYSP21 on 10 years of turning innovative ideas into sustainable solutions to build a cleaner and greener New York."
An additional component of RIT's proposal included the creation of research and technology test beds, or technological laboratories, across the state through partnerships with Clarkson University, Rensselaer Polytechnic Institute and the State University of New York at Buffalo. RIT also collaborates with the New York Manufacturing Extension Partnership to help disseminate data, tools and strategy.