Online learning boasts record enrollments
Innovative Learning Institute helps create, support new methods for teaching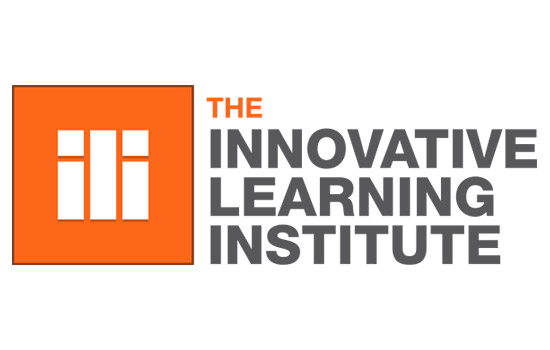 On campus and around the world, a record number of students and faculty are engaged with online learning at RIT.
More than a quarter of the student body has taken at least one fully online course in the last year, and even more are benefiting from academic technology in and out of the classroom. Additionally, thousands of new learners are being introduced to RIT through programs with the leading nonprofit online learning destination edX.
The driving force behind the university's expansion into the online arena has been RIT's Innovative Learning Institute. Formed in 2012, ILI aims to have an impact on students and faculty using online education and by adopting new technology for teaching and learning.
"Students are demanding more of these flexible and personalized online modes of instruction," said Neil Hair, executive director of ILI. "We have grown RIT's online education portfolio and are helping faculty create truly immersive learning experiences."
The two units within ILI—Teaching and Learning Services and RIT Online—work together to grow online enrollment and inspire faculty who haven't taught online or just want to learn new pedagogy. ILI does this by connecting faculty with experienced online peers, teaching the best practices of online and classroom technologies and providing grants.
For Keri Barone, a senior lecturer in the School of Communication, the opportunity to work with ILI has been valuable in both her virtual and face-to-face classes.
"The notion that 'online' equals anonymity, or getting lost in a virtual classroom couldn't be further from the truth," said Barone. "In my experience, online learning creates an environment where students are eager to participate and instructors are able to take the time to recognize the diversity in responses from each student."
For online students, the improvements can be seen on a new website that makes course selection like an efficient shopping experience and a more mobile-friendly MyCourses. The RIT Online Virtual Campus, launched this fall, also connects online learners around the globe with RIT faculty, staff, resources and each other.
"We are also looking for ways to provide new audiences with the opportunity to benefit from RIT's expertise," said Thérèse Hannigan, director of RIT Online. "Through edX, we are engaging with more than 8 million learners and showing how RIT can help them advance their careers."
So far, more than 21,000 people have already signed up RIT's Video Game Design XSeries—taught by interactive games and media instructors—and the MicroMasters in Project Management, a new category of master's-level online education that offers learners a pathway to credit.
By the numbers
27 percent of RIT students took at least one online course last year
26 percent of full-time faculty taught at least one online course last year
Enrollment grew 30 percent since 2012