Oscar-nominated director, Brighton native to screen latest documentary at RIT/NTID Oct. 18
'Moonlight Sonata: Deafness in Three Movements' features director's deaf son and his quest to play Beethoven's famous musical masterpiece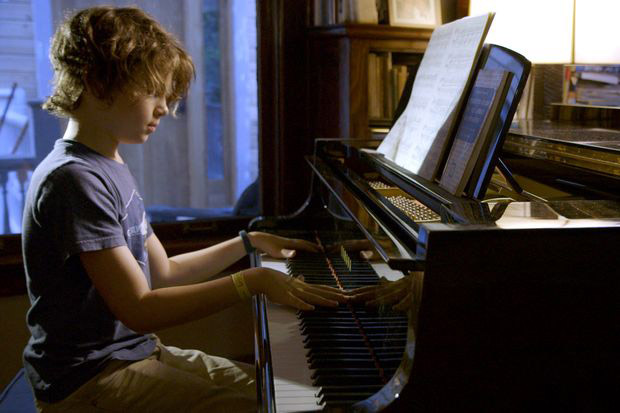 A 2019 documentary by Oscar-nominated and Emmy-winning director Irene Taylor Brodsky will be screened at Rochester Institute of Technology's National Technical Institute for the Deaf this week.
Moonlight Sonata: Deafness in Three Movements, the story of Brodsky's deaf son and her parents, RIT/NTID retirees Paul and Sally Taylor, will be screened at 7:30 p.m. Friday, Oct. 18, in RIT/NTID's Panara Theatre, as part of Brick City Homecoming and Family Weekend. The screening is free and open to the public, but seating is limited to first-come, first-served attendees.
The film follows the journey of Brodsky's son Jonas, who is deaf and learned to play Beethoven's Moonlight Sonata – the piece famously written while the composer was losing his hearing. The film also highlights the journey of Brodsky's father, Paul Taylor, who, in addition to being deaf, is navigating the aging process. Jonas, Paul and Beethoven's journeys make up the three movements of the emotional documentary.
Brodsky, a Peabody Award winner and Brighton native, will be in attendance, along with her son and parents, and are available for a question-and-answer session after the screening.
To learn more about the documentary and nationwide screening venues, go to www.moonlightsonatadoc.com.
Topics