Osher at RIT offers winter classes for the 50-plus learner
Take a sneak peek Dec.6 before classes begin on Jan. 7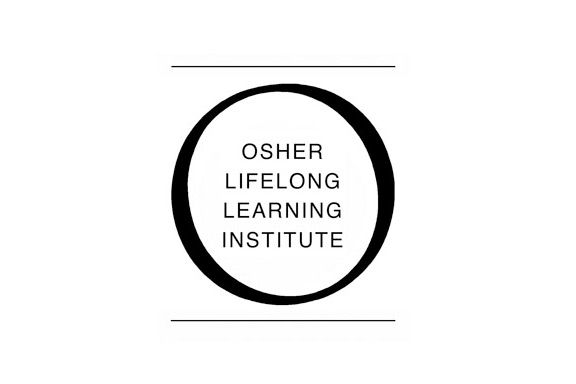 Thinkers ages 50 and beyond can ring in the new year by learning something new at Osher Lifelong Learning Institute at Rochester Institute of Technology.
Osher offers a free winter course preview session at 10 a.m. Dec. 6, and registration begins Dec. 11. The 10-week winter term begins on Jan. 7, 2019, at the Athenaeum Building, 50 Fairwood Drive, Henrietta.
Curious minds who live in the Greater Rochester area will be able to explore more than 60 courses and programs, varying from history and literature to science and music. The preview will introduce attendees to the center and provide highlights from a few of the winter courses. New content and offerings this term include "The Human Genome," "Understanding the Holy Roman Empire" and "Soaring: The Art of Flight." The full winter catalogue is now online.
Following the preview session, attendees can tour the facility; meet with course leaders, current members and staff; and receive help with registration. Light refreshments will be served.
Osher membership includes the distinguished Pfaudler Lecture Series lineup on Thursdays from 12:15 to 1:30 p.m. Some guest lectures in the series include:
"Reviving Our Ailing Democracy so America Endures" on Jan. 10 with David Cay Johnston, recipient of a Pulitzer Prize, an Investigative Reporters and Editors (IRE) Medal and the George Polk Award;
"ROC the Riverway Project" on Feb. 7 with Rochester Mayor Lovely Warren;
"Finding the Fakes: Image Manipulation in the Era of Fake News" on Feb. 21 with Christye Sisson, associate professor of photographic arts and sciences at RIT.
In addition to classes, Osher membership includes lectures, social events, travel, tours, field trips and an RIT Student Identification card for access to campus events, RIT's libraries and NTID's audiology services. More information about full membership and benefits can be found at rit.edu/osher.
Reservations for the Dec. 6 preview session are encouraged. Call 585-292-8989 to reserve a spot or email osher@rit.edu.