Professor elected to sonography society board
Hamad Ghazle assumes influential role in professional organization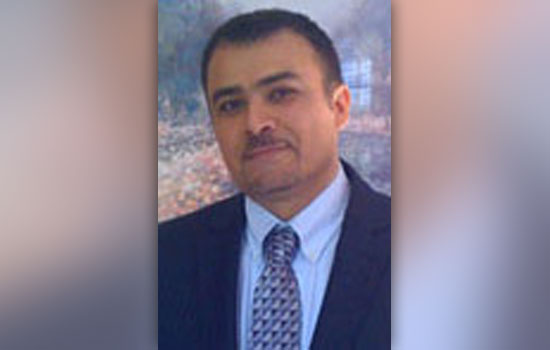 Rochester Institute of Technology professor Hamad Ghazle has been named to leadership positions within the national Society of Diagnostic Medical Sonography.
Ghazle was elected to the society's board of directors and began his two-year term in October. He was also appointed to the Journal of Diagnostic Medical Sonography Editorial Board for two years based on his previous contributions as an author, a reviewer and for his commitment to the ultrasound profession.
"It is a significant commitment, but I am prepared to contribute, along with the newly elected and returning directors, to build upon the successes of the past and to fulfill the SDMS mission and vision to support, promote and protect the interests of the great sonographers and the profession," said Ghazle, director of the diagnostic medical sonography program in the RIT College of Health Sciences and Technology.
The Society of Diagnostic Medical Sonography is the largest association of sonographers and sonography students in the world. Founded in 1970, the professional network has more than 28,000 members.
Topics