RIT creates journalism degree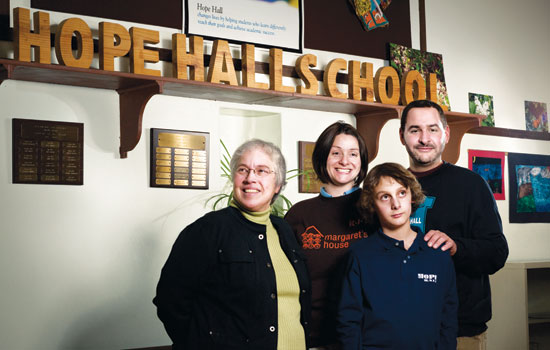 RIT is expanding its offerings in new-media technology and multimedia development to give a venerable profession a 21st century facelift. A new bachelor's of science degree in journalism is being introduced through the College of Liberal Arts.
The program offers a combination of coursework in reporting, writing and editing, along with graphic and digital design, audio and video editing and writing for the Web, while also giving students access to cooperative-education opportunities across a wide variety of media, Internet and public-relations firms and organizations.
"The new degree in journalism augments RIT's widely acknowledged reputation for being on the cutting edge of technologies, including communications media," says Keith Jenkins, associate professor of communication and one of the developers of the degree. "This program prepares students for the 21st century multimedia craft of reporting and delivering news across media platforms. RIT journalism graduates will be equipped with the tools, the technology and the reporting skills needed to set them apart."
The degree capitalizes on the explosion of new media and multimedia publications and Web sites, which are transforming the media business and the way information is collected and disseminated.
"While traditional journalism—writing for print magazines and newspapers—may be receding, the field itself is booming with employment for writers and editors expected to grow 9 to 17 percent through 2014, according to the U.S. Department of Labor," notes Bruce Austin, chair of the Department of Communication.
"Our next generation of multiskilled and multimedia journalists must be adept at interviewing, collecting and editing audio, video and still images and writing stories for delivery across various media," Austin adds.
The degree program, which is being offered in cooperation with the College of Imaging Arts and Sciences, has been approved by New York state and began admitting students for studies this fall and recruiting additional faculty. For information about the program or to apply, visit www.rit.edu/journalism.