RIT fraternities aim to increase awareness about suicide prevention
ActNow will feature speakers and discussion about suicide and its aftermath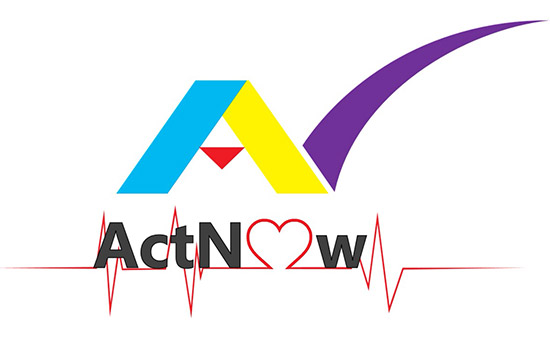 Two fraternities at Rochester Institute of Technology are hoping students and members of the community will learn more about suicide awareness, prevention and counseling with speakers and a panel discussion from 3:30 to 6 p.m. on Saturday, Oct. 28, at the Gene Polisseni Center.
ActNow has been in the making since May, when members of the Sigma Alpha Mu and Sigma Chi fraternities were looking to host an event that would help students and the community.
"We were looking to host a philanthropic event together," said organizer Matthew Collins, a second-year finance and management major from Pittsford, N.Y. "Suicide awareness and prevention are really relevant issues that are not talked about much. But they should be issues that are brought to the forefront."
Collins said the issue has personally touched his family; his grandfather took his life.
"We hope to educate individuals who don't know about resources on or off campus and to have them understand how to help their friends or themselves if they are in need," he said.
Collins said people from as far away as Buffalo and Syracuse have registered for the free event. Although registration to attend is not required, anyone registering in advance at actnowroc.eventbrite.com will receive a free ticket to see the RIT women play Lindenwood University at 1 p.m. at Polisseni prior to the ActNow event.
Speakers expected include David Reetz, director of RIT Counseling Center; Dr. Philip Lavine, RIT staff psychiatrist; Karen Heisig, a board member of the American Foundation for Suicide Prevention; and Kristina Mossgraber, representing the National Alliance on Mental Illness.
An RIT student who is coping with the aftermath of a suicide of a loved one is also expected to speak.
"We hope to raise awareness about a difficult topic that can be challenging to talk about and even think about," Reetz said. "It's important to maintain a culture of caring and support not only on the RIT campus but in the surrounding community. We have to seize various opportunities to bring the conversation of health and well-being — and at times the risk of suicide — to the forefront."
Reetz said the suicide rate in the U.S. for individuals between 15 and 24 has slowly increased between 1999 and 2014, from 9.9 to 11.4 per 100,000 people. College counseling centers across the country have also seen an increase of students who have seriously considered suicide from 24 to 33 percent from 2010 to 2016, according to the Center for Collegiate Mental Health.
Reetz will also talk about RIT Tigers Care, a campus-wide approach to enhance, promote and sustain a culture of caring and support. He said students who have had noticeable changes in behavior or make comments about not doing well or direct statements about hurting themselves are warning signs.
"It's important to take all those things seriously and to get others involved," Reetz said.
After the presentations, the speakers will answer questions from the audience and will be available to speak with audience members individually.
Sign language interpreters have been requested for the event.
Free food will be offered and a silent auction for hockey jerseys will be held. Proceeds will benefit the American Foundation for Suicide Prevention and the National Alliance on Mental Illness.
ActNow is sponsored by the Rochester Regional Health Behavioral Department.
For more information on this event, visit the ActNow Facebook page or ActNowROC.com.
Facts about suicide from the American Foundation for Suicide Prevention:
90 percent of people who die by suicide have an underlying and potentially treatable mental health condition.
Suicide is related to brain functions that affect decision making and behavioral control, making it difficult for people to find positive solutions.
Depression, anxiety and substance use are strongly linked to suicidal thinking and behavior.
If someone can get through the intense and short moment of active suicidal crisis, chances are they will not go on to die by suicide.
About 90 percent of people who survive a suicide attempt go on to live healthy lives.
Risk factors such as childhood trauma, substance abuse or chronic pain may increase the likelihood someone will contemplate suicide.
Limiting a person's access to methods of killing themselves dramatically decreases suicide rates in communities.