RIT to Host a Series of Events for Earth Day
University celebrates 40th anniversary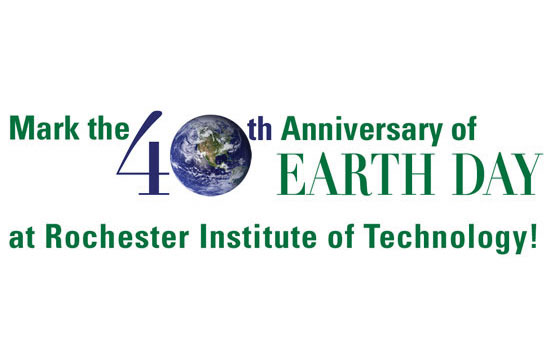 Rochester Institute of Technology will celebrate the 40th anniversary of Earth Day, April 22, with a series of events designed to highlight sustainable development and citizen involvement.
The festivities will include a colloquium hosted by RIT's Golisano Institute for Sustainability, featuring a series of forums regarding current themes, education and research in the fields of sustainable design, alternative energy development and recycling and reuse. It will be held from 8 a.m. to 1 p.m. at the Louise M. Slaughter Building on campus and features a keynote address by RIT President Bill Destler on the university's overall efforts to advance sustainability in all aspects of operations.
In addition, the RIT Community Garden will begin the growing season by hosting a kick-off event from 11 a.m. to 1 p.m. at the garden, located on the south side of U Lot (near the tennis courts.) Attendees will have the opportunity to tour the site, ask questions of garden members and assist in planting activities.
Students from the National Technical Institute for the Deaf are also hosting a "Fill-a-Bag" Recyclathon from 2 to 5 p.m. in the Student Development Center in the Lyndon B. Johnson Building. Donations of recyclable bottles and cans will be accepted and visitors can learn about efforts to improve recycling programs and sustainable use in area communities.
The RIT Leadership Institute and Community Service Center is also sponsoring a Campus Clean Up from 10 a.m. to 1 p.m. April 24. To learn more about this event and to sign up, contact Phyllis Walker at pwccl@rit.edu.
For more information visit www.rit.edu/fa/ritgreen/green_events.html. All events are free and open to the public.
##