RIT Observatory focuses on Mars July 20, Aug. 3
Event is free and open to the public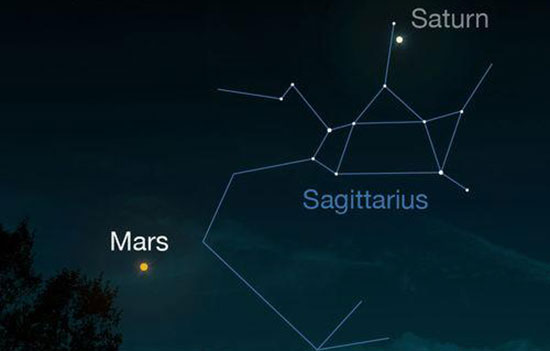 NASA
The Rochester Institute of Technology Observatory will hold two open house events this summer focused on Mars.
The public is invited to view the Red Planet with the observatory's telescopes from 9:30 to 11 p.m. July 20 (rain date July 21) and Aug. 3 (rain date Aug. 4). The observatory is located at 645 John St., near Bailey Road, in Henrietta.
"The orbit of Mars is not a perfect circle: sometimes it's closer to the sun (and the Earth), sometimes it's farther away," said Michael Richmond, professor of physics and director of the RIT Observatory. "This summer, Mars will be nearly as close to the sun—and the Earth—as it ever gets."
Jupiter and Saturn will also be easy to see at this time, Richmond said.
For more information—and to check for a weather-related cancellation—go to the RIT Observatory website at www.rit.edu/cos/observatory/.