RIT offers training for communicator exam
RIT becomes approved training organization for technical communications skills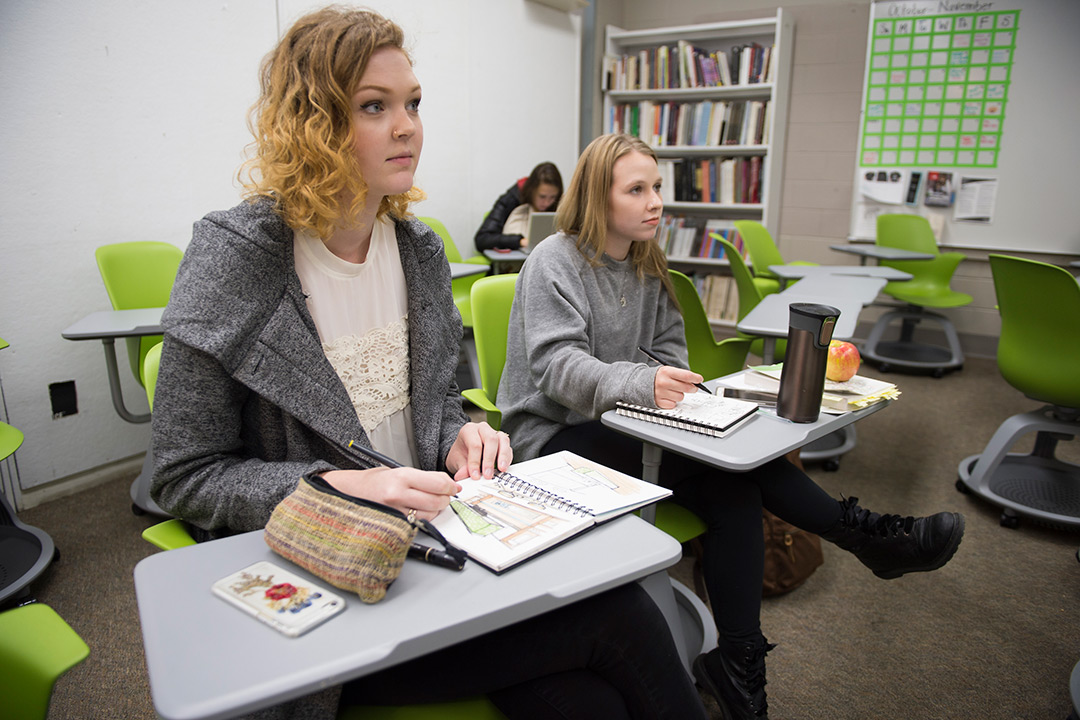 Professionals and students interested in being able to explain complex topics to any audience can now prepare to become certified professional technical communicators at Rochester Institute of Technology.
RIT's School of Individualized Study will host a 12-hour training course for the Certified Professional Technical Communicator (CPTC) exam March 23 and 24 on the RIT campus. The course will help attendees become better communicators in the workforce and prepare them to take the certification exam from the Society for Technical Communication and testing organization APMG International.
RIT is the first university in the country to become an approved training organization for the CPTC exam. The certification aims to validate the skills, knowledge and competence of technical communicators as they advance in their professional careers.
The two-day course runs from 8:30 a.m. to 5:30 p.m. Saturday, March 23, and 8:30 a.m. to 12:30 p.m. Sunday, March 24, in Louise Slaughter Hall, room 1630.
"College students who prepare for and pass the exam can have a certification on their resumes when they graduate, that will help differentiate them with potential employers," said Ben Woelk, an adjunct faculty member in RIT's SOIS and an accredited CPTC trainer. "The certification is also great for people looking to advance their careers or change careers."
The preparatory course will be taught by Woelk, who is also the Information Security Office Program Manager at RIT and vice president of the Society for Technical Communication.
In the 12-hour class, students will cover the nine core competency areas for technical communicators that are evaluated by the CPTC exam, including:
Project Planning
Project Analysis
Content Development
Organizational Design
Written Communication
Visual Communication
Reviewing and Editing
Content Management
Production and Delivery
Lunch will be provided during the Saturday session, while coffee and tea will be provided on both days. Registrants will also receive an invitation to an online CPTC study group hosted on Slack.
The certification and course are intended for professionals from a variety of fields, including engineering, computing, business and communications.
"In addition to preparing people for the exam, I want people to take away tools that they can apply outside of the classroom and use to improve their real work environments," said Woelk.
Registration costs for the course are:
Current RIT student $300 ($350 after March 1)
RIT Alumni $500 ($700 after March 1)
STC Rochester Spectrum Attendee $500 ($700 after March 1)
No RIT Affiliation $700 ($1,000 after March 1)
The course does not provide an opportunity to take the exam or include the exam fee. The online exam is proctored remotely and can be booked directly through APMG at apmg-international.com/product/cptc.
The preparatory class is being offered in conjunction with the Rochester Chapter of the Society for Technical Communication's 2019 Spectrum Conference, held March 24-26 at RIT. The Society for Technical Communication is the world's largest and oldest professional association dedicated to the advancement of the field of technical communication.
Topics
interdisciplinary studies